Colouring Pages
19+ Basketball Coloring Pages – PDF, JPEG, PNG
Basketball coloring pages are a series of sketches that gives you glimpses of the game, logo, flag and teams. The basketball buff or a sports enthusiast in any age group could feel the highs of this great team game as they colour these pages anyplace anytime. This template could work in building a tempo for the game in youngsters. So paint your way through this fiery game of wit, reflexes and skill.You may also check Football Coloring Pages.
Basketball Coloring Page

Basketball is a game everyone loves, be it a kid or an adult. So, get a print out of this basketball coloring page and hand it over to the little ones to see them fill it up with the colors they have in their imagination.
Children Plays Basketball Coloring Page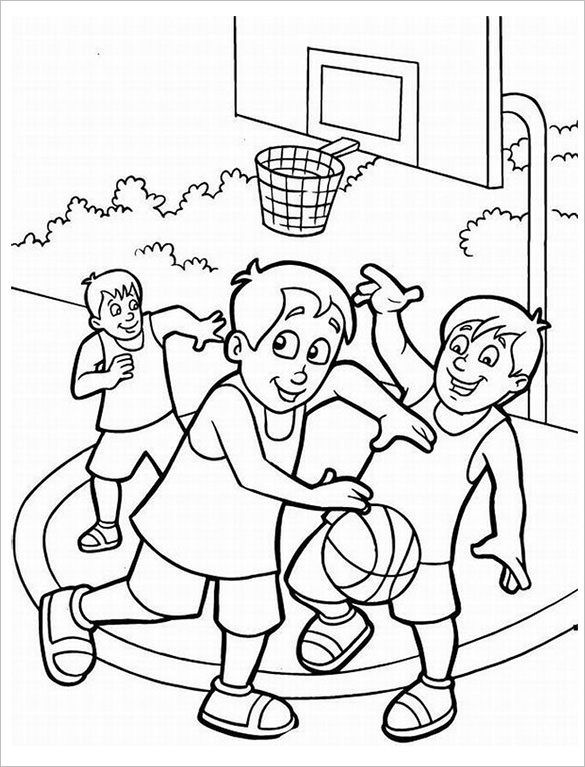 This children plays basketball coloring page is a lively image of a group of kids playing the game. Hand over his page to your kids and watch the seed f passion grown within them for the game.
Kid Hold Basketball Coloring Page
Basketball Print Page

This basketball print page depicts a match happening between two young teams where one is trying to make a score and the other is trying to defend. While coloring this image, your kid will develop an ardent love for the game.
Funny Basketball Coloring Page
Mickey Mouse Playing Basketball Coloring Page
Basketball Street Style Coloring Page
Basketball Fan Colorable Page
Smiling Kid Basketball Coloring Page
Basketball Printable Page
Basketball Funny Coloring Page
Cartoon Basketball Coloring Page
Girl Plays Basketball Coloring Page
Cute Basketball Coloring Page
Shoot ahead and print these pages, pass them over to your friends and observe the magic on field, as the colors culminate into baskets, bringing victory to the playing teams.During workouts or in the change room these pages could help players to formulate strategies and game plans. So dash ahead and color our pages for ultimate laurels in the game.