Colouring Pages
15 Crown Shape Templates, Crafts & Colouring Pages
Templates are time-saving tools and more importantly they are easy to manage. Well, you would surely know of how fun an activity is creating crowns using cardboards. Well, there are crown templates that are easily available now and you can download, print and hand them over to kids instead. What's more, each template is designed with accuracy. Run your eyes on our collection of crown drawing templates and make a choice and download now!
What Crown Templates are Good at:
Obviously, there are occasions in which children as well as adults have to wear crowns. The good thing is that nearly everyone has had a chance to put the crowns. It could be for a silly really reason like gaming times where these are used as toys for children, or they could be for somewhat formal use like birthday party for kids or adults. Whatever the case, you are already starting to frame the picture of just how important these are to children as well as the grownups.
Template Forms:
1. There is a wide collection of well thought out free crown templates, Crown Coloring Pages and Crown Crafts for pick and download 2. That there is a wide collection means there is no need to create your own from scratch as you already have more options from which you can make a pick. 3. The paper crown template are simple to use, and the only time you are likely to spend on them is the much time taken to customize the birthday crown templateto make them completely personalized. King Crown Template, Princess Crown Template
Birthday Crown Template
Crown Coloring Page to Print
Crown Craft Template
Felt Crown Template
Free Crown Template
Kids Crown Template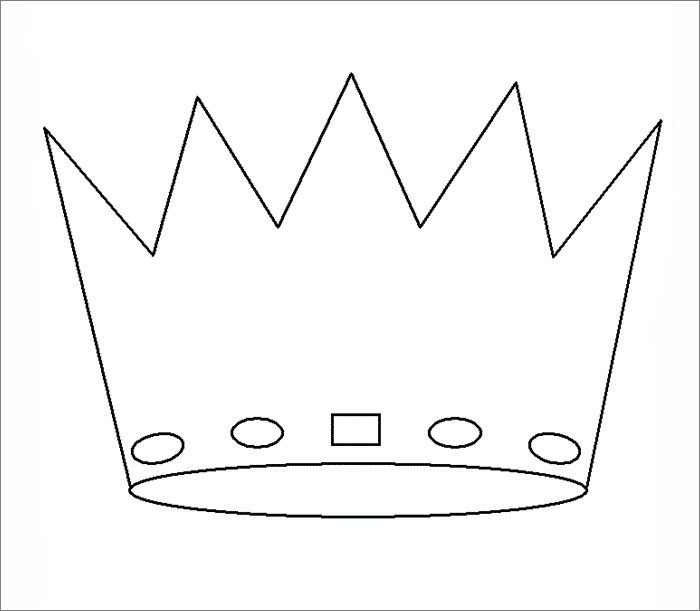 King Crown Coloring Page for Kids
king Crown Template
Paper Crown Template
Prince Crown Template
Princess Crown Coloring Page
Princess Crown Template
Printable Crown Template
Queen of Hearts Crown Template
Wonder Woman Crown Template