Colouring Pages
17+ My Little Pony Coloring Pages – PDF, JPEG, PNG
My little pony coloring pages is a unique template for toddlers. It is a collection of coloring pages that captivates your child. Each page is special with a lovable illustration of a pony and a symbol on its flank. Toddlers associate themselves with their favorite pony which they adorn with bright colors. This hand on activity will give your kids larger than life experience.You may also check Horse Shape Templates.
Pony Group Printable Page

This pony group printable page portrays a cluster of cute ponies that will excite your toddler for sure. Hand it over to him and watch him turn those black and white ponies in to bright colorful ones. momjunction.com
Cute Pony Coloring Page

This cute pony coloring page contains an image of a very cute female pony that is the perfect attraction for your girl child. Give her the colors and watch her get into action with her imagination and creativity. momjunction.com
Pony With Umbrella Coloring Page

This pony with umbrella coloring page is a very adorable image that is ready to be filled in with colors. The kids love ponies and the added cuteness to it gives wings to their colorful imaginations.
Beautiful Pony Color Page

momjunction.com
Pony Printable Page
pony With Flowers Print Page
Pony Kid Coloring Page

momjunction.com
Smiling Pony Color Page
Pony On Rainbow Print Page
Beautiful Pont Print Page
Stylish Pony Coloring Page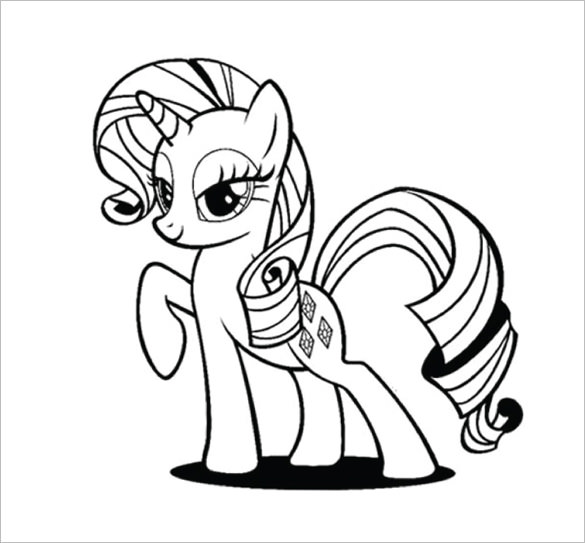 momjunction.com
Twin Pony Colorable Page
Pony With Little Baby Colorable Page
Baby Pony Print Page

momjunction.com
Look no further to keep your juniors creatively occupied. Go ahead and print these pages for your little ones and open the magical doors to the world of imagination. Hand these pages to the kids in the neighborhood and spread the feeling of friendship and goodwill.