Marketing
8+ Sample Marketing Case Study Templates
If you're working in the marketing department, you must have carried out a survey at one point or the other. You must have even come across the term case study. Well, a case study is a lot like a survey, only much more technical and detailed. You can also see Marketing Report Templates.
When you're working in marketing, you're not only dealing with the product you're trying to sell but you're also direct dealing with the Marketing Templates. Now if you've only recently launched a marketing campaign to sell a particular product, you could use a case study to see how the market is treating your product. To create a case study, you can use marketing case study templates.
Sample Principles of Marketing Case Study Template
reap.ac.uk
Example Marketing Case Studies Catalogues Template
ibscdc.org
Example Mobile Marketing Case Studies Template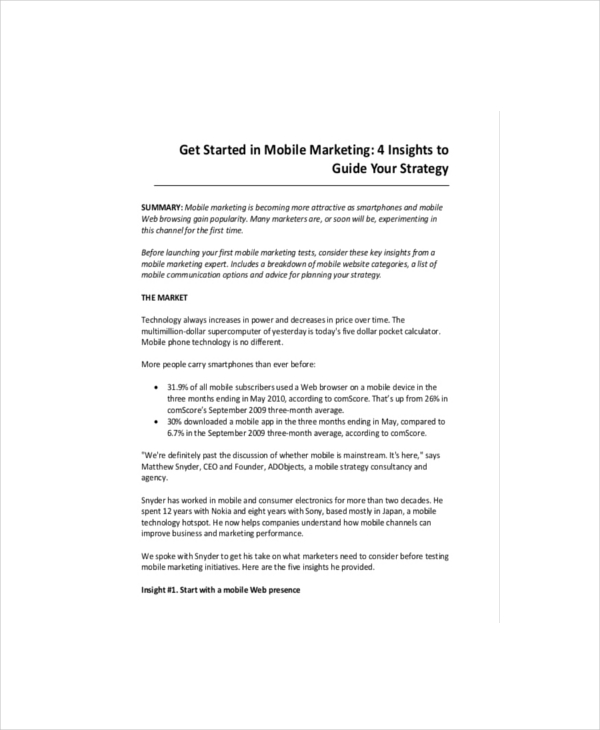 cdn2.hubspot.net
Internet Marketing Case Study Sample Template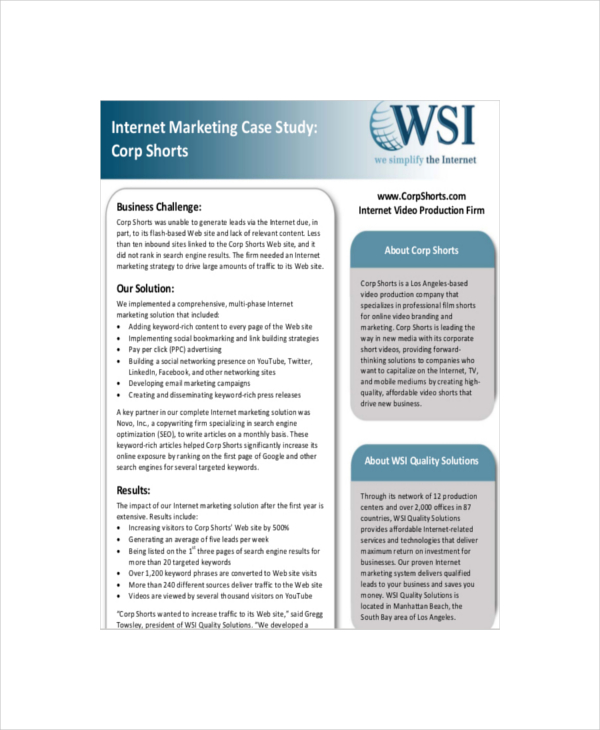 novowriting.com
Example Integrated Marketing Case Study Template
econtactlive.com
Example Neolane Marketing Case Study Template
komarketingassociates.com
Example Marketing Case Study Analysis Format Template
harbert.auburn.edu
Sample Case Study Template for Marketing and Distribution
scdl.net
You can use a marketing case study template example to incorporate all that you learnt during your research into the study. You can use data, text, images and graphic representations; you can even include all kinds of graphs and pie charts too. It would be the best way to organize you case study, without a doubt. You can also see Marketing Plan Templates.
> Uses of Marketing Case Study Templates
A marketing case study template is a smart way of studying the market.
It would help you create an effective and meaningful marketing strategy.
> Why go for Marketing Case Study Templates?
There are all kinds of different tactics, to keep a marketing department going. And the case study is just one of them. A case study is one great way of finding out what people think about your product or service. It is a lot like a survey, only more detailed. You have to narrow down your target audience, and interview them about your product. After that, you will have to come up with an official case study report for which you can use the case templates found online. You can also see Social Media Marketing Plan Templates.
> Tips for using Marketing Case Study Templates
Choose the marketing case study template which goes with the kind of research you're doing.