Marketing
FREE 11+ Healthcare Marketing Plan Templates in MS Word | PDF | Google Docs | Apple Pages
The creation of marketing plan templates is used by business establishments to gain more customers and increase profits. Not just that, as its name implies, they can also be used to attract more clients and/or help spread the word about certain services, topics, and products. That is why, in essence, simple healthcare institutions like hospitals, clinics, or treatment facilities are just like business establishments.
Table of Content
11+ Healthcare Marketing Plan Templates
Healthcare Marketing Plan Template
Creating realistic and measurable business and marketing objectives will help healthcare and management teams come up with a more unified plan. For more tips on how to make an action plan, check out the linked article. Content and social media marketing can also be used as a good marketing strategy if you want to target the tech-savvy millennials. Remember, the main purpose of any marketing strategy should be to help increase brand or business awareness. This way, when people need to utilize a healthcare service, they will have your hospital or clinic first in mind.
Medical Clinic Marketing Plan Template
So if you are a public health worker or if you are tasked with the development of a healthcare marketing plan for a private institution, we have prepared this article for you. Make use of this plan template in Word carefully and take away the top tips that you need to create the best marketing plan for your business or institution. The business of providing medical healthcare is a highly competitive industry due to the ever-growing health needs of the public. Even if you don't need to persuade people to visit your medical facility, that doesn't mean you can go without a planned marketing strategy in Word for your medical clinic. This template will help you utilize it to raise brand awareness.
Applied Healthcare Marketing Plan Template
chcs.org
A healthcare institution will still need to be marketed to the public to help increase their awareness of the different services that the institution provides. A good healthcare plan is one of the main components of an effective healthcare delivery system. When a marketing plan is done right and at the level of the healthcare institution itself, it ensures that health services are delivered to the populace in a more efficient manner.
Blank Healthcare Marketing Plan Template
adam.com
County Healthcare Marketing Plan Template
gcph.info
Crossfit Healthcare Marketing Plan Template
rrcc.edu
Digital Healthcare Marketing Plan Template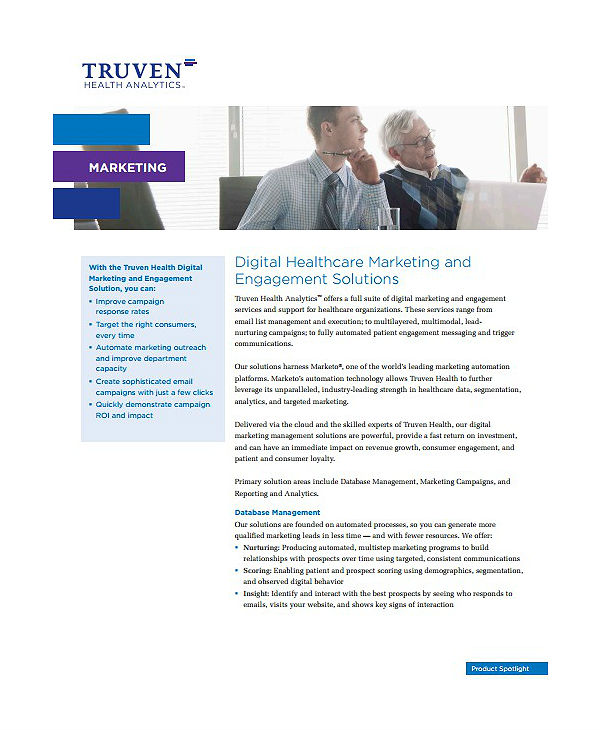 truvenhealth.com
Medical Center Healthcare Marketing Plan Template
nrtrc.org
Modern Healthcare Marketing Plan Template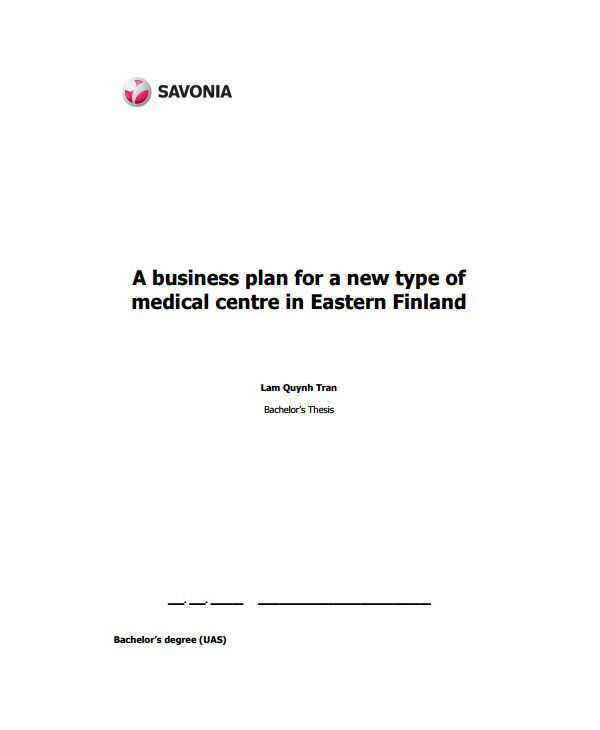 theseus.fi
Primary Healthcare Strategic Marketing Plan Template
princegeorgescountymd.gov
Sample Healthcare Marketing and Business Plan Template
publichealth.va.gov
Trauma Team Healthcare Marketing Plan Template
publicsafety.ohio.gov
What is a Healthcare Marketing Plan?
A simple marketing plan is a document that contains the course of action on how you or a group intends to package and sell a thing, service, product, or idea. When a marketing plan is used to advertise a service, device an institution, it is called a healthcare marketing plan. In a way, healthcare marketing plans are just like basic business plans. They serve as a roadmap on how to achieve different business and marketing goals for your institution.
What sets a healthcare marketing plan apart from other kinds of business marketing plans is their target customers or clients. As its name implies, this kind of marketing plan aims to attract individuals who are interested in improving their health or those who are already working in the healthcare industry. Note that there can be a healthcare marketing plan for those HMO providers seeking potential customers and there can also be a different healthcare marketing plan for companies that sell medical devices to other members of the healthcare team.
Included in this article mostly are marketing plan templates dedicated to the institutions that want to spread awareness and influence about the different health services that they offer. This marketing plan template will fit those who want a new marketing initiative that will attract, inform, and improve the lives of its populace through a more vigorous information dissemination program.
The COVID-19 pandemic in 2020 has also cost the lives of healthcare workers throughout the world. As stated in an article from The Guardian, the disease reportedly claimed the lives of approximately 787 frontline healthcare workers in the United States as of June 2020.
Meanwhile, 571 000 people in the world died due to the said virus as of July 13.
On the other hand, data from pbs.org showed that more than 40 million individuals in the United States have no health insurance.
How to Write a Healthcare Marketing Plan?
The below-mentioned steps are a guide on how to make the right healthcare marketing plan. Read and review the steps so that you can correctly customize a marketing plan template format that suits the business or institution you are working for.
Step 1: Healthcare Services and/or Products
The first step in formulating an effective healthcare marketing plan is to have a clear idea of what you are selling or offering. In the healthcare industry, this may be the services that you provide at a hospital or a clinic. You may also see internet marketing plans. Or, this may even be the different medical devices like MRI machines, stethoscopes, and other medical devices or kits that you are looking to sell. This process is called a product or a service audit.
Step 2: Include a Market Audit
After undertaking a product or service audit, it is time to survey your market. This next step is called a market audit or market research. This means that you need to find out the medical or healthcare needs that your targeted market segments have that your product or service can help alleviate or help cure. To illustrate, if you are creating a healthcare marketing plan for a hospital, creating market research that will investigate the suitability of such a hospital in a specific area and the best target market for it. Simple market research can help management teams determine if it is better to start a general hospital or a children's hospital, for example.
Step 3: Business and Marketing Objectives
Once your team is acquainted with your own products or services and the market you wish to cater to, it is now time to create your own business goals and marketing objectives. These can be simple declarative sentences that will summarize what you intend to achieve in the healthcare service standpoint and from a business standpoint. You can also check out strategic marketing plans. Remember, whether you like it or not, healthcare institutions need to earn back some money (or at least have big outside support or contributions) for it to continue operating day after day.
Step 4: Define Your Market Strategies
After clearly creating your business and marketing objectives, you next need to define the specific marketing strategies that you will do in order to achieve any of the SMART goals that you have listed down. A good example of a marketing strategy that can be used by healthcare institutions is creating print advertisements like health flyer designs, billboards, healthcare brochures, and even pamphlets.
Step 5: Conduct a Marketing Gap Analysis
Gap analysis is especially important for healthcare institutions and companies that are only now realizing the importance of drafting and following through with their marketing plans. A marketing gap analysis will allow businesses to assess whether their current market strategies are effective or not. When you know your baseline performance as a company, you will have something to work toward or against. A thorough gap analysis will also allow businesses to make use of their current resources and strengths in order to achieve specific business goals.
Step 6: Determine the Marketing Budget
The next step in creating a healthcare marketing plan is to come up with or work with a marketing budget. Of course, the final say in this matter will be the top managers or owners of the healthcare institution. Even so, if you are tasked with the creation of a healthcare marketing plan, a proposed budget should still be included in the final marketing plan as it will give the chief executives an idea of how much the execution of each marketing strategy will cost them.
Step 7: Monitor Your Strategies' Progress
The last essential step in creating a healthcare marketing plan is the inclusion of a tool or method on how you can monitor the progress of your marketing strategies. A good healthcare plan should tell you a story of how a healthcare institution can achieve success through the use of different tools. And the most reliable way to measure success or the effectiveness of your strategies is by continually monitoring them.
Are You Ready to Create Your Own Healthcare Marketing Plan?
This article is filled with numerous tips on the creation of an effective marketing plan for any health care institution or company. Use all these pieces of information to the best of your ability so that you and your business will be on its way to creating a positive impact on the health sector. You can also read annual marketing plans.
For more examples of different kinds of business marketing plan templates, check out the rest of our website. These strategy implementations and monitoring tools may just be monthly or bi-weekly progress reports. What is important is that you include them in the marketing plan. Check out this article for more information on how to write a progress report.
Tip: It is also best to incorporate in your marketing plan a ready-made budget plan. This way, your boss will have an easier time understanding the marketing plan. Check out this article for tips on how to make a budget plan, to make the perfect budget plan that is needed for your institution.
General FAQ's
1. What is a Healthcare Marketing Plan?
A healthcare marketing plan is a vision document that allows a healthcare organization to facilitate the accomplishment of specific healthcare business objectives, mission, and goals over a given period of time.
2. What are the Components of a Healthcare Marketing Plan?
Following are the components of a healthcare marketing plan:
Precisely Defined Buyer Personas
SMART Goals and Strategies
Current Marketing Summary
SWOT and Gap Analysis
Competition Analysis
Recommended Strategy
3. What are the Advantages of Having a Healthcare Marketing Plan?
Here are some of the advantages of having a healthcare marketing plan:
It helps you reach new patients in a cost-effective manner
It ensures everyone involved is on the same page
It evaluates new growth opportunities
It lets you build a visible healthcare brand
4. How To Make an Effective SWOT Analysis for your Healthcare Marketing Plan?
Follow these points to conduct an effective SWOT analysis:
Be realistic about your organization's weaknesses and strengths
Keep things specific, brief and to the point
Conduct your SWOT analysis in reference to your close competition
5. What is the Purpose of a Marketing Plan?
The primary purpose of the marketing plan is to determine what steps a company will take to achieve the goals of a plan. It emphasizes strategies that will help an organization increase its customer base.
More in Marketing