Letters
8+ Best Real Estate Marketing Letter Templates in PDF
A marketing letter is an official letter that is drafted to enhance the relations with existing clients and to get more customers. Such letters serve as a means of communication for the organization to connect with their clients better. They provide a more personalized and individualized form of communication and hence get accepted more easily. These letters are used by all kinds of businesses and organizations. This includes real estate agencies too. A real estate marketing letter is made with the same purpose in mind. Real Estate Marketing Letter Templates are used to make these letters.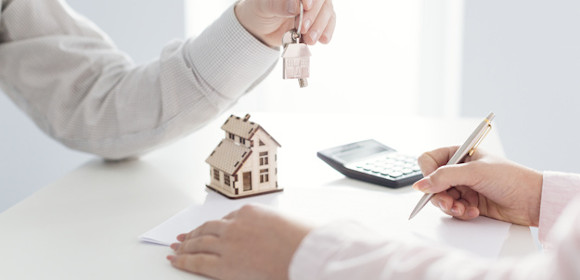 Table of Content
5 Steps on How to Write a Real Estate Marketing Letter
Step 1: Specify the Target Audience
Every business revolves around the needs and wants of its clients or customers. They form the target audience for the business for whom the product or the service is produced or provided. Hence, the first thing you need to do before you can start writing the letter is to specify your target audience. This way you would also be able to know what are their needs and wants and then provide the appropriate content in the letter. It will allow you to write from the audience's point of view and, in turn, make the letter feel more connected.
Step 2: Generate Interest
Marketing letters are written to achieve two main objectives: the first is to strengthen the relationship with the existing customers and the second is to get more new clients for the business. This is irrespective of the type of business. Which is why you must be able to generate interest in the reader when you write the letter. You need to write the marketing letter in such a way that it can grab the attention of the reader. For example, you can use a storytelling technique to describe the property.
Step 3: Address the Reader Specifically
When you are writing a marketing letter, you need to keep one thing very much in mind: the letter is for the receiver. In other words, the content of the letter needs to be reader-centric. You have to address the reader specifically so that the reader can relate and can connect. For this, you need to focus more on what the reader needs or wants rather on the description of your property. You will have to explain to the reader the benefits or advantages of using it. For example, you can talk about the good communication lines that your property possesses.
Step 4: Make an Offer
The content of the real estate marketing letter should be such that the reader is convinced about buying your property. A very good way to do this is to make offers that show the clients that your agency is worth getting to know more about. To do this, you can offer discounts and free or trial services specifically for that client. Offers work very well when it comes to convincing clients. When you make a good offer, clients get more interested to respond. Also, you need to keep in mind to provide the offers in such a way that the recipient of the letter has to respond to avail of that offer.
Step 5: Format the Letter Appropriately
When you write a marketing letter, you either wish to get more clients or develop a relationship with existing clients. So you need to make the letter very simple. In other words, you need to use language that is simple and easy to understand. Do not use any jargon or flowery language in the letter and make sure to steer clear of red flag words. If you want, you can use graphics in your letter. However, do not overuse it. A cluttered letter is very distracting and will get rejected.
6+ Best Real Estate Marketing Letter Templates
1. Free Marketing Letter for New Business
2. Free Sample Direct Mail Marketing Letter
3. Best Real Estate Marketing Letter Template
A real estate marketing letter is written to generate the interest of the reader to become a part of the agency and buy estates from them. If you want to draft such a letter for your estate agency, then you can make use of this professional letter template. This letter template can be downloaded in PDF format and can also be printed.
4. Real Estate Investor Marketing Letter
Marketing is the best way to get more publicity for the company, both internal and external. Such letters can also be written to get potential investors interested. You can write the marketing investor letter for your real estate agency with the help of this standard letter template. You can download this template in sizes A4 and US Letter.
5. Real Estate Marketing Letter Example
Are you a rookie at writing marketing letters for your agency? Then we suggest that you take a look at this letter example template that we are offering. This letter template provides a file containing an example of a real estate marketing letter that you can use as a reference guide that you can follow to making yours. Download the template now!
6. Real Estate Marketing Appraisal Letter
A real estate appraisal letter is drafted for the required recipient to inform him or her of the appraisal of the property that he or she owns. Do you want to write such a letter for your agency's needs? Then this basic letter template is the best tool for you to use. All you have to do is click on the download icon below the template.
7. Real Estate Marketing Letter in PDF
With this Real Estate Marketing Letter template in PDF,  you can get your hands on a file containing a sample real estate marketing letter that you can use as a guide. The template comes with original and suggestive headings and content that have been written by professional writers. So what are you waiting for? Download the template now!
8. Sample Real Estate Marketing Letter Template
When you are working in the real estate field, you must know how to write marketing letters. These letters help to get more clients to the company. Having trouble writing this letter for your needs? Then you are in the right place! This letter sample template will help you to make the best marketing letters that are suited for your agency.
9. Real Estate Marketing Letter
Writing marketing letters for real estate agencies is not easy. However, it is mandatory. So what if we could say that we can make this task much easier for you? Yes, you heard that right! With this simple letter template, making the real estate letter will seem like a cake job. So download this template now to start using the file!
More in Letters