Marketing
14+ Real Estate Marketing Plan Templates in Google Docs | Word | Pages
A good real estate marketing plan template is key for a real estate company or agent to outline their business plan for improving sales, mapping demographics, charting new avenues, detailing goals and budget etc. It should reflect the vision that the team collectively has for expanding and developing the company's presence. So here we are, with a carefully curated list of the best marketing plan templates for your real estate business.
Table of Content
14+ Real Estate Marketing Plan Templates
1. Real Estate Marketing Plan Template
This marketing plan for small business template has all the details we mentioned above and what's more, it looks great too! Fill in the particulars in the fields indicated by the prompts and you are good to go. It will help you to instantly connect with potential clients and grow your business.
2. Roofing Company Marketing Plan Template
3. Basic Marketing Plan Template
5 Steps to Write a Real Estate Marketing Plan
Step 1: Make an Impressive Header
You want your marketing plan to look professional and impressive. The first step to do this is to make put your company's logo, title and tagline at the top. Make sure that the image and text is bold and stands out on the document immediately.
Step 2: Make a Table of Contents
An index or table of contents is an easy way to organize your marketing plan. Make a clear and numbered list of headings in the document. This would include the marketing research and strategy, target audience, market analysis, survey of competition etc.
Step 3: Outline the Goals and Market Research
This part of the marketing plan talks about the objectives that you're looking to achieve through this new marketing strategy. The goals should be in line with the company's overall vision and roadmap. You should also include the market research surveys that inform your plan.
Step 4: What is Your Marketing Strategy?
This section is the most important one – explain the strategy you have in mind to target new audiences or improve your real estate agency's reach to existing clients. Make sure that you include key points like the proposed timeline, budget details, feasibility checks and expert opinions here.
Step 5: Competition Analysis and Statistics
In the final section, write down what the overall real estate competition looks like in the sector you are planning to target. What are the strategies that they currently use – what works and what doesn't? Who are the major players? Would it be ideal to partner with them? Answer all these questions here.
4. Simple Marketing Plan Template
5. Sample Marketing Business Plan Template
6. Real Estate Marketing Plan Example
This startup marketing plan template is the perfect balance of corporate aesthetic and appealing layout, which will certainly make your marketing plan stand out among others. The content and design is fully editable can be tailored according to the specifics of your company's needs.
7. Simple Real Estate Marketing Plan
therealswfl.com
Are you looking for a simple, clear and neat template to reach out to your clients with your amazing new real estate venture? This annual marketing plan template is just the one for you – it communicates your marketing plan in an easy to understand way that is sure impress any reader.
8. Home and Commercial Real Estate Marketing Plan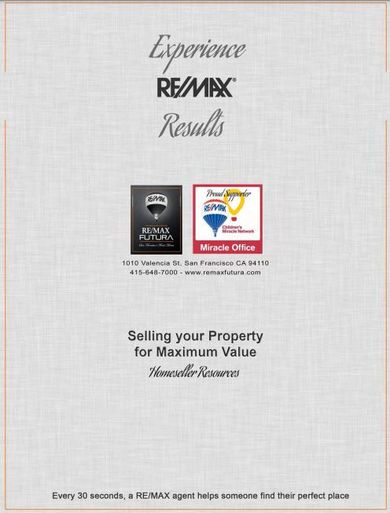 remaxfutura.com
Are you looking to expand your real estate business in the residential and commercial space? This is the free marketing plan to launch you in the spheres, competing with global players and dealing with influential clients. It has all you need to market to them and more.
9. Real Estate Business Growth Plan
narfocus.com
This marketing and business plan is perfect for real estate agents or companies looking to grow their business and market to new target audience. Depending on you target demographic you can customize this general marketing plan template to formulate quality marketing strategies and surveys.
10. Property for Sale Marketing Plan Sample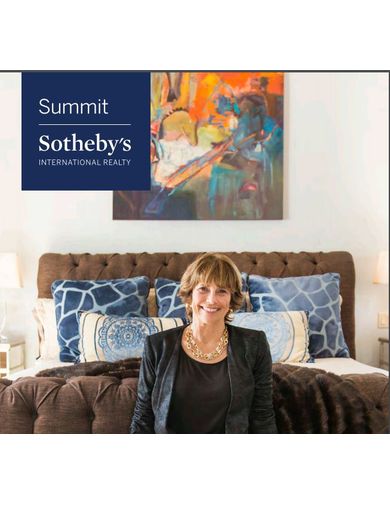 teamschlopy.com
If you are a real estate agent trying to sell a residential or commercial property for your clients, then this business plan is the best way to get quick results for it. It highlights your agency's reach in the real estate business and includes extensive market surveys and statistics.
11. Residential Real Estate Marketing Plan
carolbushberg.com
You can present this marketing planning template lucid and succinct summary of the goals of the company and what a client can expect from listing their property with you. With an attractive layout and smart strategies, it is sure to boost your listings and improve your sales.
12. Real Estate Marketing Strategies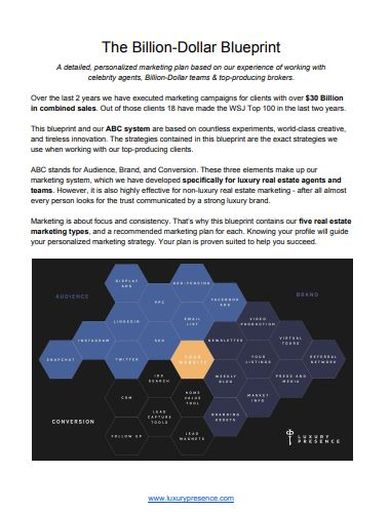 hubspot.net
Dealing with customers who want to sell their property through your real estate agency? Fret no more, this strategic marketing plan template is tailored just for that – it has quick and eye-catching tips for clearing the sale, market surveys, attractive images that are sure to immediately boost sales.
13. Creative Real Estate Marketing Plan
coachbunch.com
This marketing plan template in pdf has every key detail you need to move properties and spaces on your listings. In addition to that, we love the creative designs, images and language used – all of these will definitely catch the interest and attention of potential clients.
14. Professional Real Estate Sales and Marketing Plan
blueridgerealty.net
This sample marketing plan is created by credible and highly experienced players in the real estate business. It includes crucial selling points like website analytics, comprehensive surveys and expert reports. Model your plan along these lines to optimize approach to sales and marketing.
15. Printable Real Estate Marketing Plan
kw.com
Are you looking for neat but creative real estate marketing plan to give to your customers? This simple marketing plan template has all you need – it is crisp and neat; the layout is well-organized and the images are definitely a bonus. Use it to market to fresh audiences and demographics in the market.
More in Marketing