This payment guarantee thing is just something that you can never give a cold shoulder these days for sure. Sellers who are going to be selling goods on behalf of your company or business will want to work only under a contract. They want to be sure that they are in a legal agreement before they pick the product and start spending their time and money working for your business. You can also see Real Estate Contract Templates, and Contract Templates
Simple Sales Contract Template
Simple Sales Contract Agreement Template
Sample Business Sale Contract Template
Sales Contract Template
Simple Auto Sales Contract Template
Amendment to Sales Contract Template
Puppy Sales Contract Template
Used Car Sales Contract Template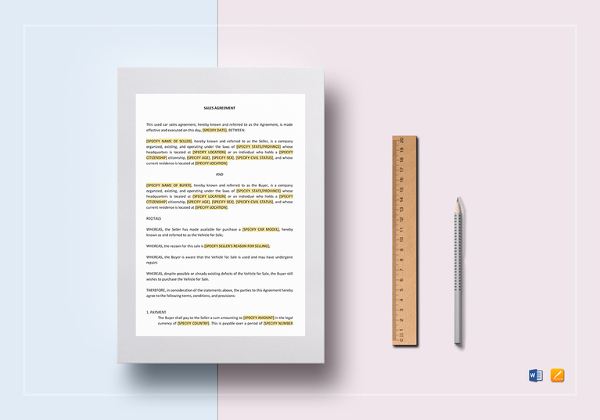 Sales Contract Template to Print
Service Contract Template
International Sales Contract Agreement PDF Format
globalnegotiator.com
Conditional Sales Agreement Template Word Document
crfonline.org
Land Sales Contract Template PDF Download
dlo.co
Download Instructions for Sales Contract Template in PDF Format
portal.hud.gov
Sample Contract of Sale of Business in Word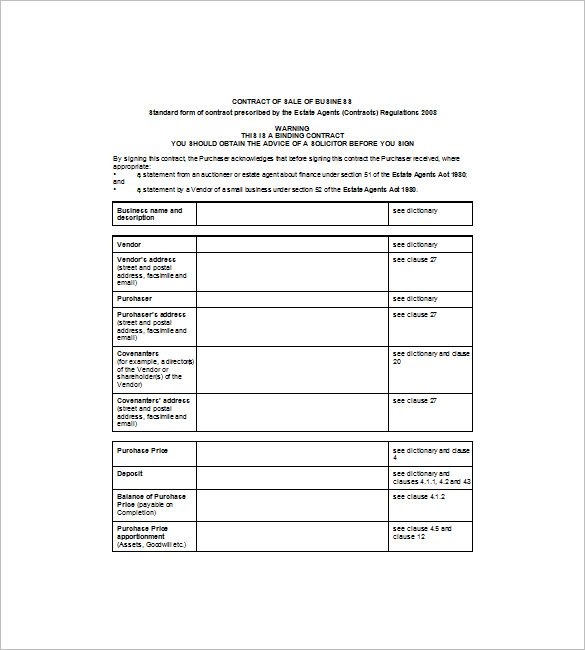 consumer.vic.gov.au
Making an Auto Sales Contract Template
Real Estate Sale Contract Template Free Download
Installment Land Sale Contract Template in PDF Format
cap-press.com
In fact, many businesses are taking the advantage of sales services, using sales contract template to sign contracts with professional sales agents, usually for the good of the company. Business Contract Templates is useful, as they help the business to explain clearly, in words, the relationship between the business and the sellers in question. The same data usually included in the sales contract include the following:
Agreement on payment value:
Obviously, a sales person does not receive a fixed salary from a business. The Investment Contract Templates therefore should clearly indicate the amount of commission the seller is going to earn per sale, and clearly indicate the date for issuance of the commission.
Agreement on period:
The seller is obviously not going to do marketing for your business for a lifetime. That is why this is a contract. It must have a start and an end date clearly specified and agreed on.