Are you in the process of hiring eligible candidates for various job positions in your organization? If the answer is in the affirmative, then you will have to present those selected candidates with employment contracts. An employment contract is one of the crucial documents that need to be dealt with while recruiting an employee. You may also see Contract Templates.
It contains all the terms and conditions that are necessary to be followed by the employees. For this purpose, we have prepared a list of Sample Employment Contract Templates that will assist you in crafting your employment contract.
Employee Contract Template
Director Employment Contract Template
Breach of Employment Contract Template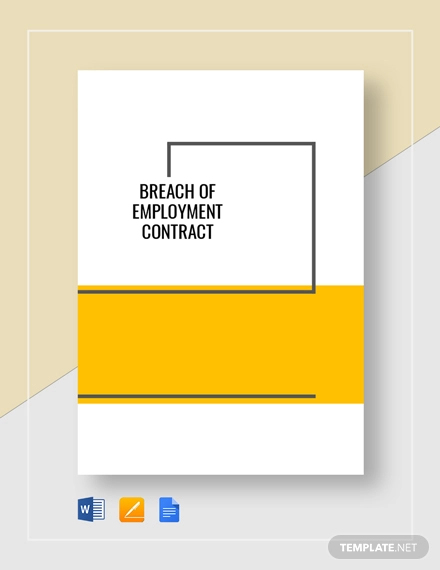 Simple Physician Employment Contract Template
Freelance Employment Contract Template
Employment Contract Template
Employment Contract Worksheet Template
Simple Freelance Contract Template
Business Contract Template
Printable Consulting Contract Template
Amendment to Sales Contract Template
Performance Contract Template
Executive Employment Contract Template
Executive Employment Contract Template is a document that is available in downloadable PDF format. This template contains all the necessary fields to gather the necessary job information along with the terms and conditions which the employee needs to agree to. The employee must sign on the dotted lines.
Temporary Employment Contract Template
If you are looking for a template that will help you in creating an employment contract for an employee who is going to join the organization on a temporary basis, you can use this template for that purpose. Download this Contract Template and fill out the necessary details. It also contains all the terms and conditions related to the job.
> Why do you need Employment Contracts?
Employment contracts are critical for both the employer as well as the employees as they help in providing a clear picture and offer all the crucial information regarding the job. An ideal employment contract for the employees must contain all the vital details about the job like salary, working hours, job length, and other relevant terms and conditions.
Both the parties must agree and sign the document; it reduces the chances of any issues or disputes that may arise in future significantly. Furthermore, this employment agreement can be used both by the employer as well as the employee in the event of a violation of any of the agreed terms and conditions by either party.
Part-Time Employment Contract Template
Part-Time Employment Contract Template is an ideal template for creating an employment contract for the part-timers in your organization. You can download the template and make further changes in it as per your need as it is a fully customizable template.
Fixed Term Employment Contract Template in PDF
Organizations hire employees on a contractual basis for a specified period; if you are one such organization, you can use this Fixed Term Employment Contract Template for creating employment contracts.
Domestic Worker Employment Contract Template
Live-in Caregiver Employee Contract
Sample Manager Employment Contract
Hospitalist Employment Contract
Open Ended Employment Contract Template Download
> What are the advantages of using these Employment Contract Templates?
Creating an employment contract can be a tedious and time-consuming task and it will be even tougher if you have to no idea where to start from. So, it is always recommended to take the assistance of these effective Employment Contract Templates which are tailor-made for your requirements. These print-ready templates are available for free download, and they are fully customizable as well.
So you don't need to hire a copywriter for doing this task. Rather, use the above templates which will give you a ready-made structure. You can make changes in them as per your organizational needs and use them to good effect. You can also see Partnership Contract Templates.
We have an extensive collection of Employment Contract Templates that you should go through to understand the concept and criticality of such agreements. Only after understanding it fully, you should opt for the templates that match your requirement to the fullest.
These templates are available in either PDF or Word file format, hence customizing them will not be a problem. You can draft employment contracts with effortless ease using these templates.