Many people ask me why I prefer signing a service contract first before starting the job and I always have the same answer.  There must be some legally binding agreement between working parties. I always take this as a security measure. I also treat a contract as a working model that I can only declare null and void once the expiry date reaches. You can also see Security Contract Templates.
Computer Service Contract Template
Service Contract Template
Lawn Service Contract Template
Expiration of Service Contract Template
DJ Service Contract Template
Business Contract Template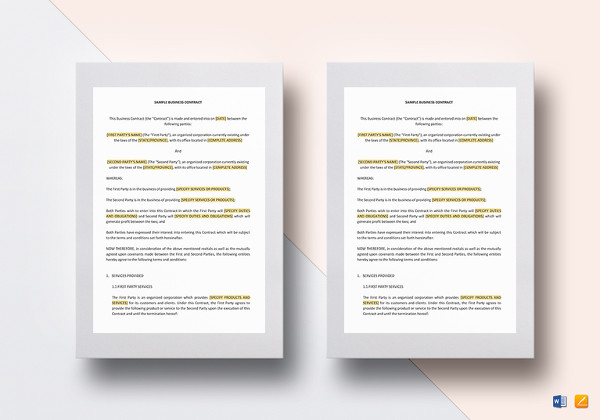 Simple Maintenance Contract Template
Consulting Contract Template
Catering Service Contract Template
Printable Cleaning Service Contract Template
Professional Computer Service Contract Template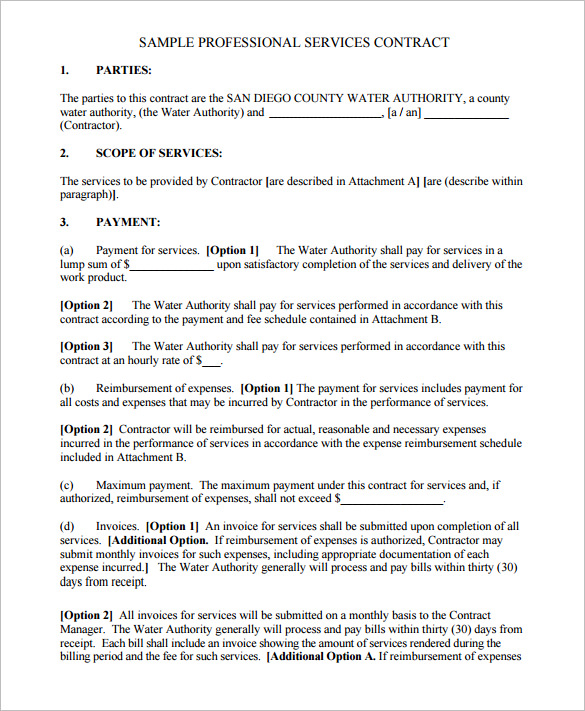 Event Planner Service Contract Template
Free Service Contract Agreement
A Business contract template free download if anything, will tie you only to the statement in the contract. If the person hiring the service tends to ask for something different in the course of time, you can use the contract to remind them that the agreement of the task to complete are already recorded and not due for change. This has kept me going and working accurately for a long time, as I know too well that no one can default the contract even if they wish they could. Whenever I want to write a service contract, I use employment contract template. I really do not have time to create a layout from the ground up each time a client hires me for any type of job. I simply browse through a list of high quality contract agreement  template, download and customize one that pleases me, and then use that to write a contract, which I can share with my hirer for signing.