Initial event planning is largely dependent on sponsors. Any event, or a sports event for this matter, will always need sponsors in terms of providing funds and sports materials for it to push through. A sports sponsorship proposal template should always be well-presented in order for main proponents to earn prospective and ideal sponsors.
Sports Sponsorship Proposal Template
Sports Team Sponsorship Proposal Template
Sponsor Proposal Template
If you're hoping to get a sponsor for an upcoming sports event, it is only appropriate that you write a sponsorship proposal. In this page, we do not just encourage you to write proposals, we can also provide you with the best-structured ones with our sports sponsorship proposal templates.
Sponsorship Proposal Word Template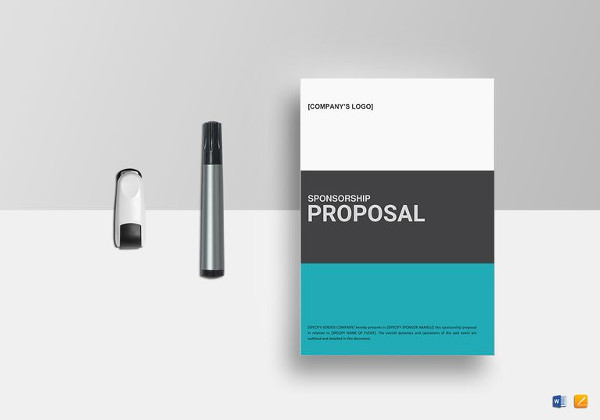 Easy to Edit Club Sponsorship Proposal Template
Sports League Template
Sports Club Sponsorship
Sports Event Proposal
How to Structure a Successful Sport Event Sponsorship Proposal
A sports event would definitely need a lot of sports materials and other provisions for players, coaches, and audiences. Everything in a sports event comes with a price and organizers tend to ask sponsors to shoulders expenses.
Organizers do not just beg for a sponsorship, instead here's how they write a proposal for it:
Filter prospective sponsors. Find the right and appropriate sponsors that could fund the event. Cite the criteria for choosing and shortlisting sponsors. See to it that you address a well-filled out sponsorship proposal template to the right person in the sponsor list.
Present target market as audience. Write about the possible audience that are coming to the sports event. Align the possibilities that sponsors could get more exposure should they agree to sponsor the event. This way, both parties are at winning ends.
Breakdown of event expenses. Sponsors could look into the total costs that you could preferably write in an event proposal template.
Structure everything mentioned above in our free proposal templates in DOC file format and do what it takes to credibly earn that sponsorship.
Sports Proposal Sample
Sports Tournament
Sports Marketing
Professional Sponsorship Proposal
Essential Steps to Creating a Winning Sponsorship Proposal
Make your sponsorship proposal the most important document to get the ideal sponsorship you've always wanted for any sports event. Create a proposal that gets you a nod in instant.
Win that sponsorship proposal and get started with these steps:
Showcase marketing benefits. As a proponent, you are expected to fully understand every benefit that the sponsor gets in return for funding or sponsoring a sports event.
Research about your potential sponsors. It is important that you get to familiarize the capability of a potential sponsor. This way, you simplify your proposal according to what sponsors are capable of. It would be impolite to ask far beyond what a potential sponsor could afford.
Present an event program flow. It is courtesy to provide potential sponsors with at least an overview of the entire event decently presented in program proposal templates. Potential sponsors get to see the bigger picture and look into the possibility of availing the benefits that proponents have promised.
Sponsorship proposals should not be taken lightly if proponents aim to win ideal sponsors. Having know essential steps towards what it takes to earn a sponsor, your event will surely ace the sponsorship just in time for any upcoming event.