Although, for a customer, a receipt is just another piece of paper to be stacked in your wallet or bag or to be thrown in the trash, for someone who is running a business, a receipt is one of the most important documents that should be treasured and kept in safety.
There are a lot of reasons why receipts should not be taken for granted, whether you are a newbie or an experienced entrepreneur. That is why in this article, we aim to provide our entrepreneur readers with vital reasons why receipts are essential in any business and how to effectively keep in an organized manner. We will also provide a list of printable receipt templates and other forms for business receipts.
45+ Accounting Services Templates in PDF, Word, Excel, PSD, Google Docs, InDesign, Apple Pages, Google Sheets, Publisher, Apple Numbers, Illustrator - START DOWNLOADING
Importance of Receipts
According to an article in Wikipedia, "a receipt is a written acknowledgment that a person has received money or property in payment following a sale or other transfer or goods or provision of a service". 
Despite the modern evolution in the business world, receipts have remained as one of the most vital documents used in the transaction between a business and their customers.
There are a number of receipt formats used in different types of business, and each form of receipt has a unique purpose from the others. Whatever their distinctive purpose may be, here is a rundown of the how a receipt is essential for your business.
1. Confirms Transaction Details
A receipt can be considered as an effective tool for communication with your customers. It provides details about the price, the number of items being sold, tax included, the name and contact details of the business, and the total amount paid.
2. Ensures Customers that Your Business Registered
The ability of a business establishment to issue an official receipt confirms that it is legit and registered. It helps build trust in customers that your company is declaring its correct income and paying the right amount of taxes to the government.
3. Internal Accounting
One of the main uses of business receipt is for internal accounting. Keeping copies of receipts helps your accounting department to accurately track down the sales and revenues of your business. So whenever there are certain issues on accounting and financial reporting, your personnel can easily and conveniently refer to the receipts.
4. Return and Exchange Purposes
There are certain instances where customers buy items with the wrong size. That is why, for stores that provide returns and exchange policies, customers are required to present their receipts before they can return or exchange the item they bought from the store.
Another importance of issuing a receipt to your customer is that it allows them to know about the information on the return and exchange policy, such as the number of days they will be allowed to return or exchange the item from the date of purchase.
5. Monitors the Progress of Your Business
Keeping and organizing your receipt is a great way to track the current progress of your business. It also makes financial statement preparation a lot easier by identifying your income source, deductible expenses, and tax returns. You may want to download and use our sample company and financial report templates for your convenience.
Samples and Templates
We all know that receipts come in a variety of forms and how they can be important in any business. Whether you are running a convenience store, department store, or medical clinic, check out our company receipt templates. They are available for free download and are highly editable to match your company's needs. You may also check out the following samples that are provided below:
Itemized Receipt Template
Donation Receipt PDF Template
Rent Receipt PDF Template
Sample Contractor Receipt Free Download
Receipt of House Rent Free Download PDF Template
Printable Blank Hotel Receipt Template PDF Format
Truck Service Receipt Format Download
Current Tax Sample Receipt Download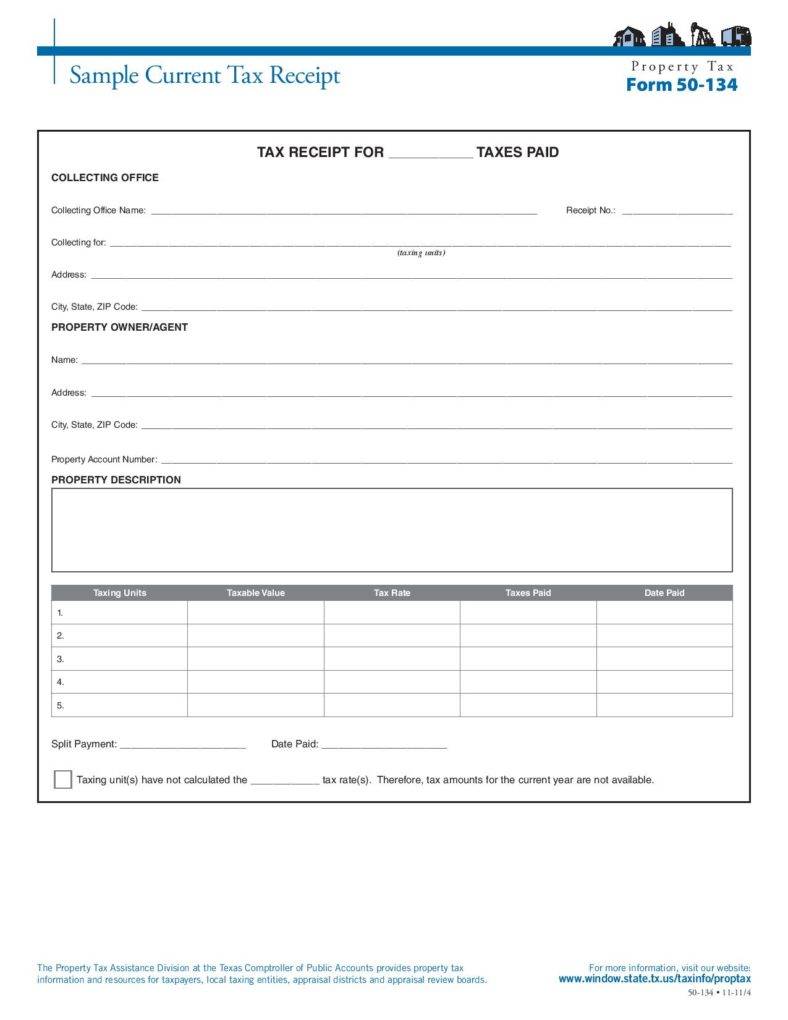 Used Car Sale Receipt Template PDF Download
Sample Delivery Receipt Template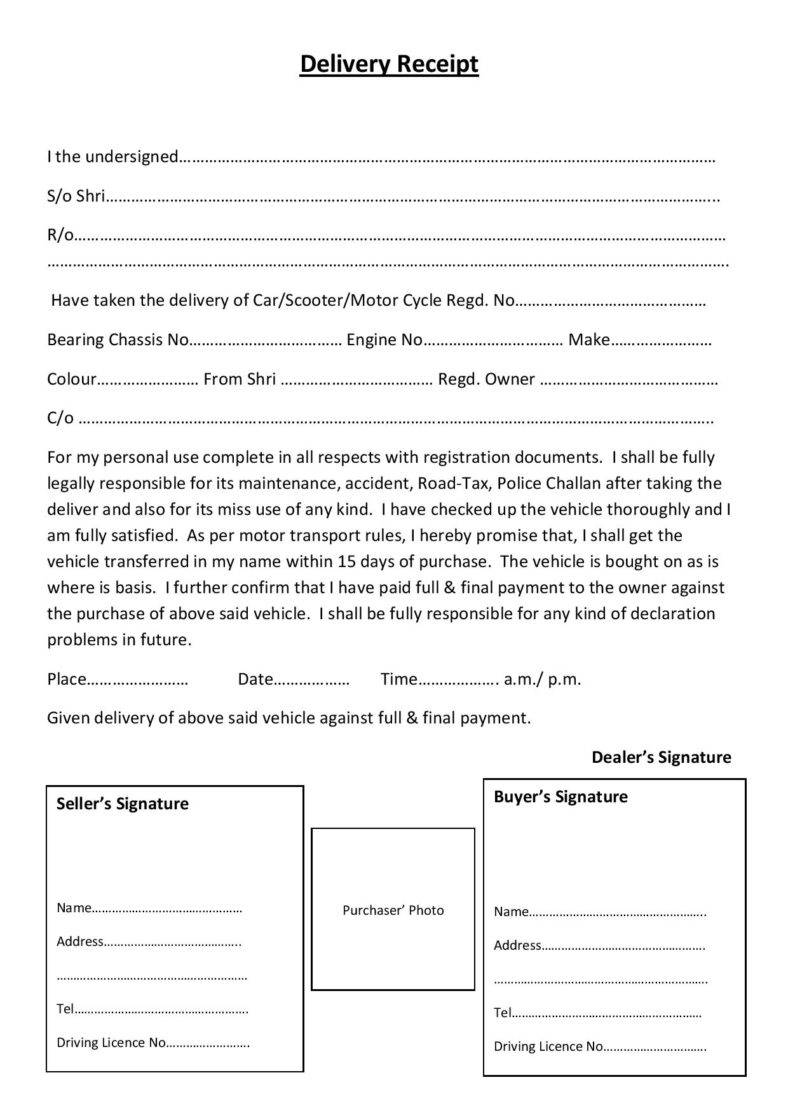 Keeping Your Business Receipts Organized
Although you may have a bookkeeper or an accounting department, as a business person, you should make sure that your company has an effective and organized way of keeping your receipt records. Failure to do it can potentially put your tax return in peril. To help you solve your organization problems, here are some easy ways to keep your business receipts organized at all times:
1. Keep all receipts in one place.
Keeping them in one place can make you easily remember where you put them. You can easily access and check them whenever you need to.
2. Scan receipts for backup purpose and keep them for at least 6 years.
Since keeping all paper receipts can be a total waste of space, it would be a great idea to scan them and store them into your computer files. If a scanner is unavailable, you can choose to take pictures of your receipts using your smartphone.
3. Keep a daily business journal or Google Calendar.
Keeping a daily business journal allows you to add details on certain receipts at the end of the day.
4. Stay away from cash.
Using cash for expense can be easy to spend yet extremely challenging to track and a lot more difficult to reconcile with your receipts. Experts recommend using debit or credit cards as they are easy to monitor your expenses. You may want to browse and download our expense report templates.
Concluding Thoughts
Should you have any disputes with the Internal Revenue System (IRS), you can always use your receipts as vital evidence. That is why we hope that you will always remember the information we shared in this article and follow the organization system consistently. Do not hesitate to also check out our free invoice templates and acknowledgment receipt templates before you leave.