Does your website require a makeover? When you had launched a website for your business couple of year ago, you may not have paid much importance to really make it user-friendly or trendy because of which it failed to attract the target crowd. If you are not effectively using your website for your business, probably you are missing out on a very vital sales force. Not only you should have a website that is updated with relevant content but also it should appear attractive to your audience.
Set Of Glossy Buttons
Want to give your website a much-needed makeover? This set of glossy button template design is exactly what you need. There are innumerable buttons that you can make use of and all look really attractive.
Glossy Download Buttons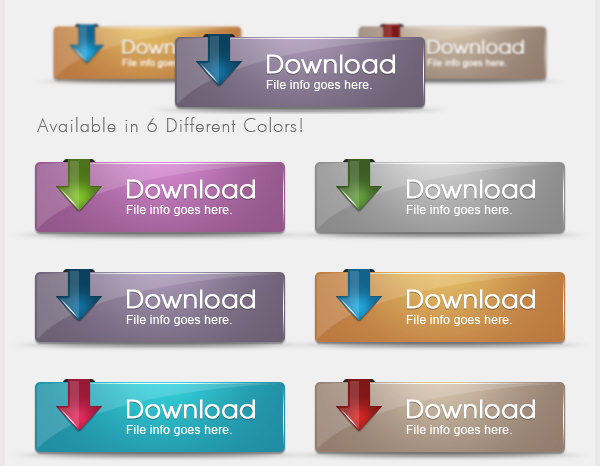 Glossy and colorful, these download signs would surely make your website look more attractive. With as many as 6 different colors to choose from, you are sure to get the best.
Glossy Web Buttons
This is a pack containing 6 glossy buttons, each of which is available in normal and rollover versions. Made with Photoshop vectors, you can resize these buttons as required.
Glossy Buttons Summer Collection
Another colorful glossy button template design, these can be used as logo buttons too. These can be customized as per the requirement of the project and is not available for commercial use for free.
Vector Glossy Buttons
With a choice of 9 bright colors, this is available for both web and print use. The resolution for web use is 720 DPI and the same for print use is 300 DPI.
Glossy Web Buttons
Featuring a colorful and professional design, this template is available as fully customizable vector shapes. There is 3 button states and it is easy to change colors.
Glossy Colored Buttons
Another glossy design, this is a very popular choice on the web. There are 9 buttons in total, each in bright colors and would surely make your website shiny.
Blank Web Glossy Buttons.
In need of many buttons for your newly designed website to make it look attractive, this shiny button template design will be of great use. This is an all-time favorite. It is available in high resolution and is available in different sizes.
Set Of Glossy Buttons
Similar to the first one, this set also consists of numerous glossy buttons. You can download it in the form of EPS, JPG, or PSD files and use it for your website.
Glossy 3d Buttons Stock Image
What makes this design different from the rest is the fact that the buttons have a 3D look. There are different buttons to choose from and can be used for all types of websites.
Glossy Web Buttons
Planning to start an e-shop or something similar? Then you can make use of this template design. This is a collection of 12 glossy web buttons and the buttons can be easily edited.
Glossy Buttons Stock Image
This set is perfect for website that offers music or video files. There is just rewind, play, and similar buttons and so can be used for such websites only.
Glossy Button Set
This set consists of more than 100 glossy buttons in different rainbow colors and is a great choice for all websites. Consisting of layered buttons, you can easily tweak in colors of your choice.
Blank Web Glossy Buttons
These buttons are blank and you can put in your choice of texts. It is a collection of 40 buttons available in different shapes and sizes. The sizes can be changed as required.
Glossy Buttons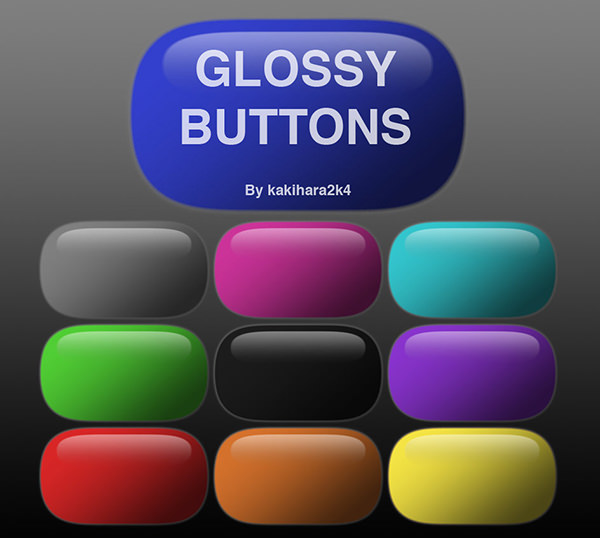 This glossy button template design consists of 10 buttons in different shades. These come in two sizes viz. Small and large and are available in PSD format.
Set Of Glossy Buttons Stock Image
Black Glossy Buttons
Super Glossy Social Button
Glossy Web Buttons
Vector Blank Chrome Glossy Buttons
Glossy and Futuristic Web Buttons
Oval Glass Buttons
Blue Glossy Buttons
Simple Gloss Buttons Set
Vector Glossy Buttons
Scalable Glossy Buttons
Boxy Glossy Buttons
Rounded Square Glossy Buttons
Set Of Glossy Buttons
Black Blank Round Glossy Web Button
Set Of Glossy Buttons
Vector Glossy Buttons
Glossy Buttons
Embossed and Glossy Buttons
Glossy Buttons
Metal Glossy Blue Web 2.0 Arrow Button
Vector Glossy Buttons
Glossy Button Pack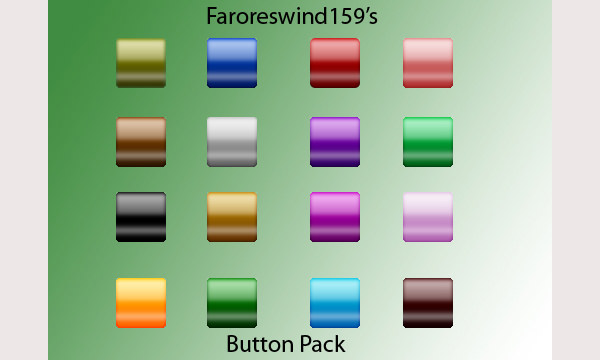 Glossy Web Buttons
Colored Glossy Blank Web Button
Glossy Buttons Stock Image
Vector Glossy Buttons
Glossy Button
PSD Glossy Button Templates
Collection of Six Glossy Buttons In Various Colors
Glossy Button
6 Glass Buttons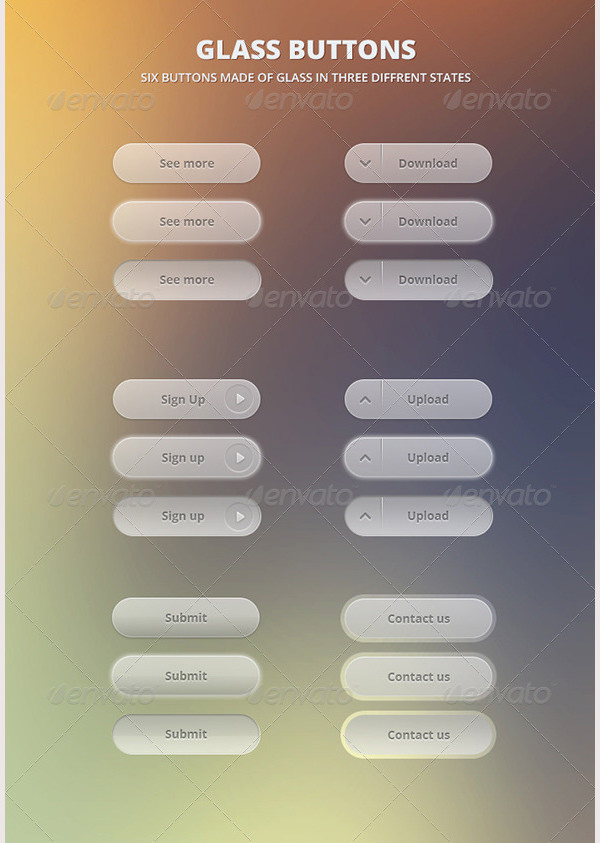 Glass Buttons – Layered PSD File
One of things that you can do to drive people to your site is make your site visually attractive. Using free glossy buttons on your website can truly make your site appear beautiful and trendy. There are thousands of Photoshop glossy buttons that can be used to beautify your site. Photoshop glossy buttons can even make a dull looking website appear good. Since these buttons are shiny appearance, when users hover their mouse pointers on those buttons, they will be able to see the buttons shine. Such buttons are quite inviting and can subtly make the visitors click on them. If you make your site user-friendly, the bounce rate of your site will reduce. If you visit your competitor sites or other sites with the same niche as yours, you will notice that how nicely some of the websites have made use of glossy buttons. Though there are numerous button options, Photoshop glossy buttons will truly make your site appear contemporary. With so many choices, it would really be difficult to make one choice. These buttons are surely going to make your site look visually more attractive so that you can attract more people.