Tattoos
17+ Unique Tattoo Ideas
Tattoos are expressions of your inner self. A unique tattoo helps you stand out and have the entire ownership of your body art. But choosing the design is the most mind-blogging part. If you are not very artistic, the internet offers you numerous resources to choose your universal tattoo from. Online galleries and forums have thousands of Tattoo Designs in a wide array of styles from skillful artists throughout the world. Here is a good collection of some of those.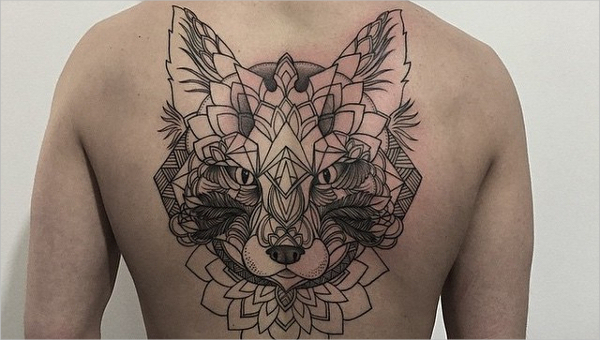 Unique Lady Head and Butterfly Tattoo
Source
This is a well detailed decorated human face Water Color Tattoo from the Alberta Arts District artist, Kel. The accompanying geometric patterns, floral designs, and dragon-fly make it unique.
Woman With A Large Tattoo
Source
This picture of a woman with a large tattoo on her back costs $23 for its printed form, $70 for canvas print, $60 for metal print, $8.75 for greeting card print, and $88 for framed print.
Skull and Roses Tattoo Design
This tattoo design is an inspiration from the photograph of a 1000-year-old skull of an Indo-Asian old lady. The skull's side view and a few roses are seen in the tattoo.
This is a picture of a large tiger face tattoo on a male's back. Several geometric patterns, lines, and shadowy fillings are used to create this unique design.
Girl With Skull Design Tattoo
This unique dual skulled human skeleton with accompanying floral designs tattoo on a woman's back and arms is extremely unique and colorful. Unauthorized use of this image is prohibited.
Colorful Heart Tattoo
Source
This is a picture of a neo-traditional colorful heart tattoo on an arm. The heart has geometric designs and a pair of bird's wings over it.
Amazing Men Unique Tattoo
This is a picture of a masculine arm tattoo. It is colorful and has different elements, features, and designs covering the entire arm.
Awesome Cool Tattoo Designs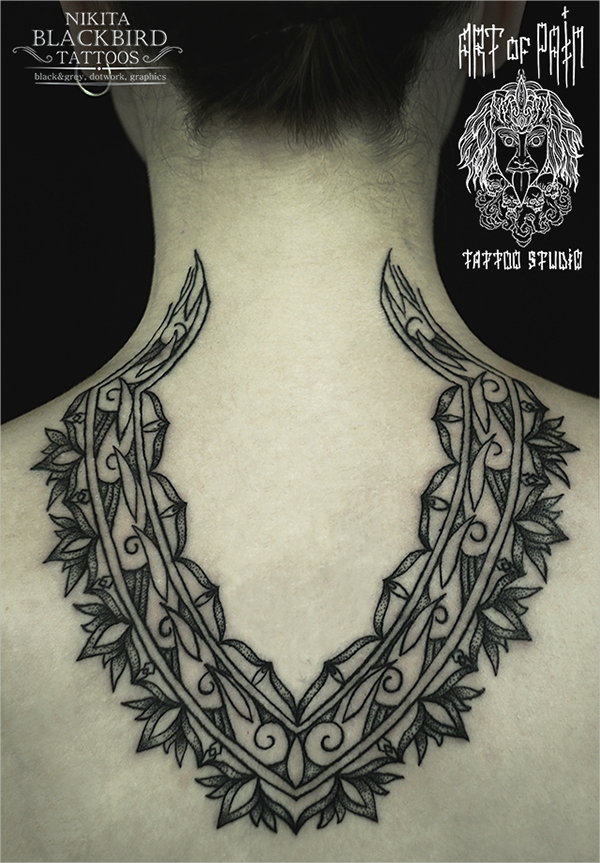 Source
Wild Dragon Eye Tattoo Design
This tattoo covers the entire back of a male. The tattoo is in black and gray. It bears the picture of a wild dragon and an eye featuring somewhere at the middle of its coiled body.
Sleeve Tattoo For Men
Source
This is a quarter sleeve tattoo of a crowned eagle with fully spread out wings. This tattoo in black and gray is unique and symbolizes masculinity and strength.
Beautiful Hand Unique Tattoo
Source
This is a picture of a woman arm tattoo which features a demonic woman with two horns on her head and two pierced arrows on her back and front.
Beautiful Girl Unique Tattoo Designs
This is a picture of a beautiful girl with floral, bird, and butterfly tattoos on her lower back, butt, thighs, and arms. The tattoos are colored.
Attractive Unique Girl Tattoo
Source
This unique tattoo features a beautiful girl's face, horse, butterfly, unknown creatures, ship wreckers, a hand ripping the world apart, etc. The black and gray tattoo covers the entire back, upper butt, and arms of a girl.
Shiny Leaf Man Tattoo
Source
This arm tattoo features a shiny leaf man. This nature tattoo is in black and gray. This tattoo is truly unique and absolutely rocking!
Beautiful Girl Latest Design Tattoo
This is a colorful and cool floral art female arm tattoo. It features birds, trees, and other nature elements. It looks like a full-sleeved top.
Watercolor Unique Tattoo
This colorful graphic art body tattoo fills the complete back and one of the arms of a woman. It features flowers, floral lines, birds, bird wings, designs and more.
Tattoos come in many styles and designs. Other than our collection, you can also find some of the most inspiring and coolest tattoos over the net. The internet also has the largest pool of Abstract Tattoo Designs, Tribal tattoo designs, Lettering tattoo designs, Celtic tattoo designs, Hawaiian tattoo designs, Japanese tattoo designs, and more.