It is always easy to ignore a checklist and trust your mind. However, how exactly will you remember all the details about all the items that you own? Honestly, there comes a time when you can't take it all into your brain, and the best thing to do is to create a Checklist Templates. Whether you want to account for products available in stock for business or you want to account for items that you intend to move from one place to another, you should start using the checklist templates.
Blank Checklist Template
Sample Class List Template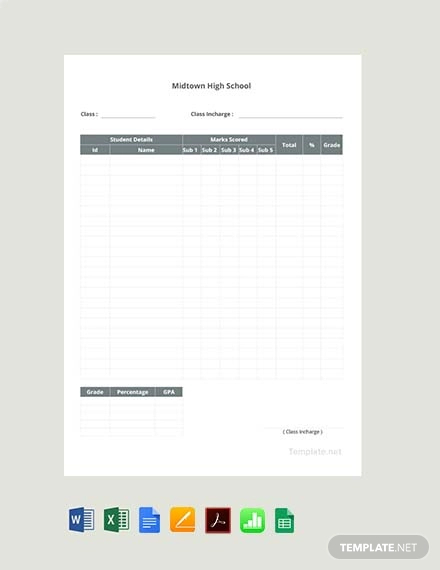 Daily Checklist Template
Maintenance Checklist Template
Blank Class List Template
Moving Checklist Template
Are you planning to move far away from the neighborhood? Use a moving checklist template to decide what items you will be moving and those that you will be leaving behind. You may also see Checklist Templates.
Task Checklist Template
Have you ever wondered how people with a lot of tasks per day often get the work done? They use the checklist template. The document helps to manage work in order of priority.
Event Checklist Template
To Do Checklist Template
The To Do Checklist helps you to arrange your work in the order of urgency. The template is free to download, so you should be using as often as you need a checklist template.
Monthly Checklist Template
Equipment Checklist Template
Vacation Checklist Template
Camping Checklist Template
Building Checklist Template
>

Uses of a Checklist Template

Businesspersons can use checklist templates to record the amount of stock in the warehouse. This will help to make sure that you don't have too much or too less in the store. Moreover, using the checklist to record goods in stock can help you to meet consumer needs as long as the demands arise. You can also see Employee Checklist Template.

You can use a checklist template as a budget-planning tool. In doing so, you are able to make the right purchase decisions before spending your money. Because the list highlights the things that you would like to buy before you go to the supermarket or grocery, you can never have room for the chances of impulse or unnecessary buying.
> 

Target Audience

It is important to note that anyone can download or create and use a checklist template. From planning a home's weekly grocery budget and creating a moving list to counting available amount of stock in a warehouse and analyzing customer goods before moving, the templates are quite useful. You can also see Teacher Checklist Templates.

What's even more important is that you never have to create a checklist template from scratch because there is an easier way to get the template: you just need to download the template, print it, and then use it to create a personal checklist. You never have to spend a lot of time on the job.
> 

The Advantages of Checklist Templates

One of the reasons why a checklist is significant is that it acts as a solid reminder for the records that are easy to forget. For example, if you've planned what you want to buy from the top of your head, you are likely to forget what you intended to buy once you get to the grocery or the supermarket. As such, making the right order of goods becomes difficult. By using a checklist, you are able to spend not only the planned amount on purchasing the right products but also you are never going to spend money on unplanned things.

If you have never created a checklist before, whether for home use or industrial function, this would be the best time. The use and advantages mentioned are just a few examples of areas where you can implement the template. Feel free to expand the list as you wish and meet your daily recording needs.