Paper Templates
11+ Lined Paper Templates – PDF
Back when we were just trying to make sense of the world, we often found joy in writing gibberish and scribbling on different kinds of surfaces. After a bit of scolding, we find out (painfully for others) that the there are only a few surfaces that we are allowed to write on. Writing anything on dinner tables, walls, pieces of furniture or on the hood of our father's car is a big crime called vandalism. The notion of art just seems to be a very complex for a little child's mind. Back then, paper seems to be the only proper medium to let our writing juices flow. You may also see printable lined papers.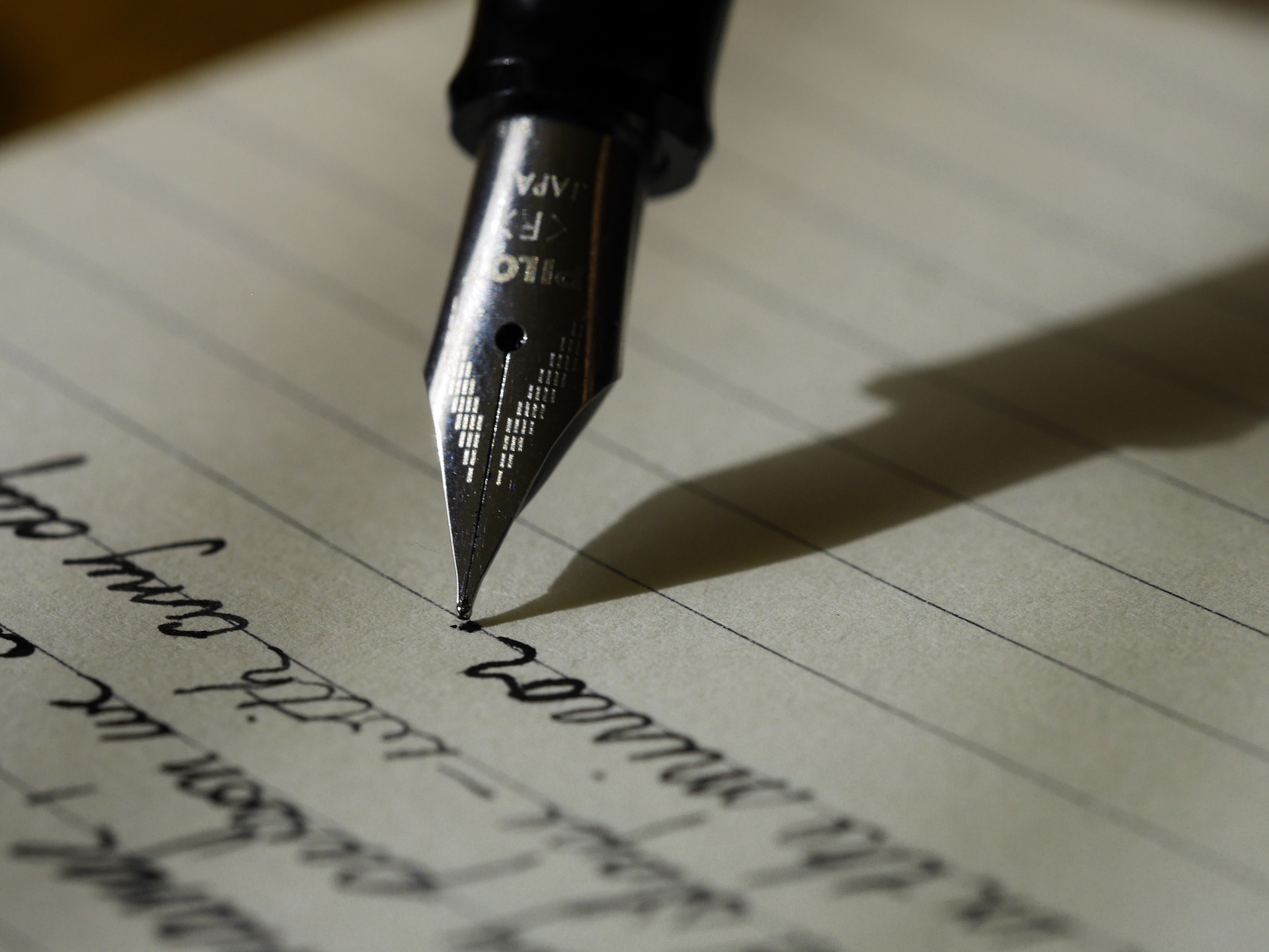 A few years pass and our way of writing become sophisticated. We trade in the gibberish scribbles and crudely drawn, barely understandable "family" drawings that adorn our writing vocabulary for a system of lines, curves, and dots that we now call letters. With this newfound enlightenment on our writing abilities, we are introduced to lined or ruled papers. Capital letters should be written line to line, smaller letters just stop in the middle of two lines and we never looked back. Some of us are helpless without lined paper as their writing seems to curve in and out when you give them a blank paper to write on.
1 cm Lined Graph Paper Template
hand2mind.com
8 Staved Manuscript Lined Paper Sample
people.virginia.edu
That is understandable, however. You begin to write a certain way for as long as forever, and doing it any other way plainly becomes unthinkable. That's not saying that writing on ruled paper is just a mere effect of a conspiracy to brainwash kids and put them on a hole that they should never get out of. Rather, there are situations where using ruled paper is essential and not using it otherwise would simply be counterproductive. You may also see lined paper templates in PDF.
One such reason has already been stated above, that is it serves as a guide to practice handwriting for beginners. We might think that this is the end of the evolution of lined papers but as we advance our knowledge, we later find out that there are more types of ruled papers for that use specific measurements for margins and grids. Mathematics has a lot of specially ruled paper to easier take graphs, charts, and plot points. You may also see free lined papers.
Types of Lined Paper
At first glance, we limit the term lined paper for the kind of paper that we use for writing words. The truth is there are more types of line paper. What's surprising is that lined paper is not mainly classified by how wide the lines are or dark and/or colorful the lines are. Lined paper is often classified by its use. Line paper is often used by beginning writers to practice their writing. The thing is writing is not limited to words, phrases, or paragraphs.
One can write graphs, musical notations, or mathematical stuff. Even the type of lined paper that we mainly use for words have their own specializations. In the field of stenography where writing short and brief is preferred, specially ruled papers like the Pitman Ruled or Gregg Ruled are used. Below are some of the types of ruled papers. A few of these types of papers will also be available on this page. Feel free to do so and use them. You may also see ruled lined paper templates.
1. Note Paper
Commonly known as writing paper, note paper is often what immediately comes up when say lined paper. This type of lined paper comes in different sizes. These include the A series and B series. A4 size paper is measured as 210mm x 297mm by the international paper size standard(ISO 216).
2. Graph Paper
A simple lined paper that is adorned with evenly spaced vertical and horizontal lines that form grids that cover the entire page of the paper. Every tenth vertical or horizontal line is bolded for ease of counting plotted data. Graph paper is one of the most versatile types of paper due to the number of fields where it is used.
It can be used in mathematics to plot mathematical functions or different data from experiments. Engineers and draftsmen sometimes utilize graph paper when drawing up floor plans or other plans due to the exactness and regularity of the grids that can be accurately interpreted to measurements.
10 Stave Lined Paper Sample
static.musictheory.net
A4 Lined Paper Template
incompetech.com
Blue Semi-logged Ruled Template
math.unm.edu
3. Quadrille Ruled Paper
Quad paper is graph paper that doesn't have the bolded tenth lines. Like the graph paper, it is mainly used in the field of mathematics. Numbers can easily be aligned in columns when doing different mathematical operations. In the same vein, it is also very useful in making handwritten spreadsheets and other similar documents.
4. Log-log Ruled Paper
Log-log ruled paper is the same with the quadrille ruled paper except that the lines are separated in a logarithmic scale. A logarithmic scale is used when the range of a chart or graph are large in quantity.
5. Semi-log Ruled Paper
Semi-log ruled paper is the same with the log-log ruled paper except that only the horizontal lines are separated in a logarithmic scale. You may also see paper templates.
6. Manuscript Paper
A type of ruled paper that is similar to the note paper except that it is used for music. Manuscript paper is used by musicians to write musical notations like clefs, staves, and notes when handwriting music.
Log-log Ruled Paper Template
physics.utah.edu
Manuscript Ruled Paper Template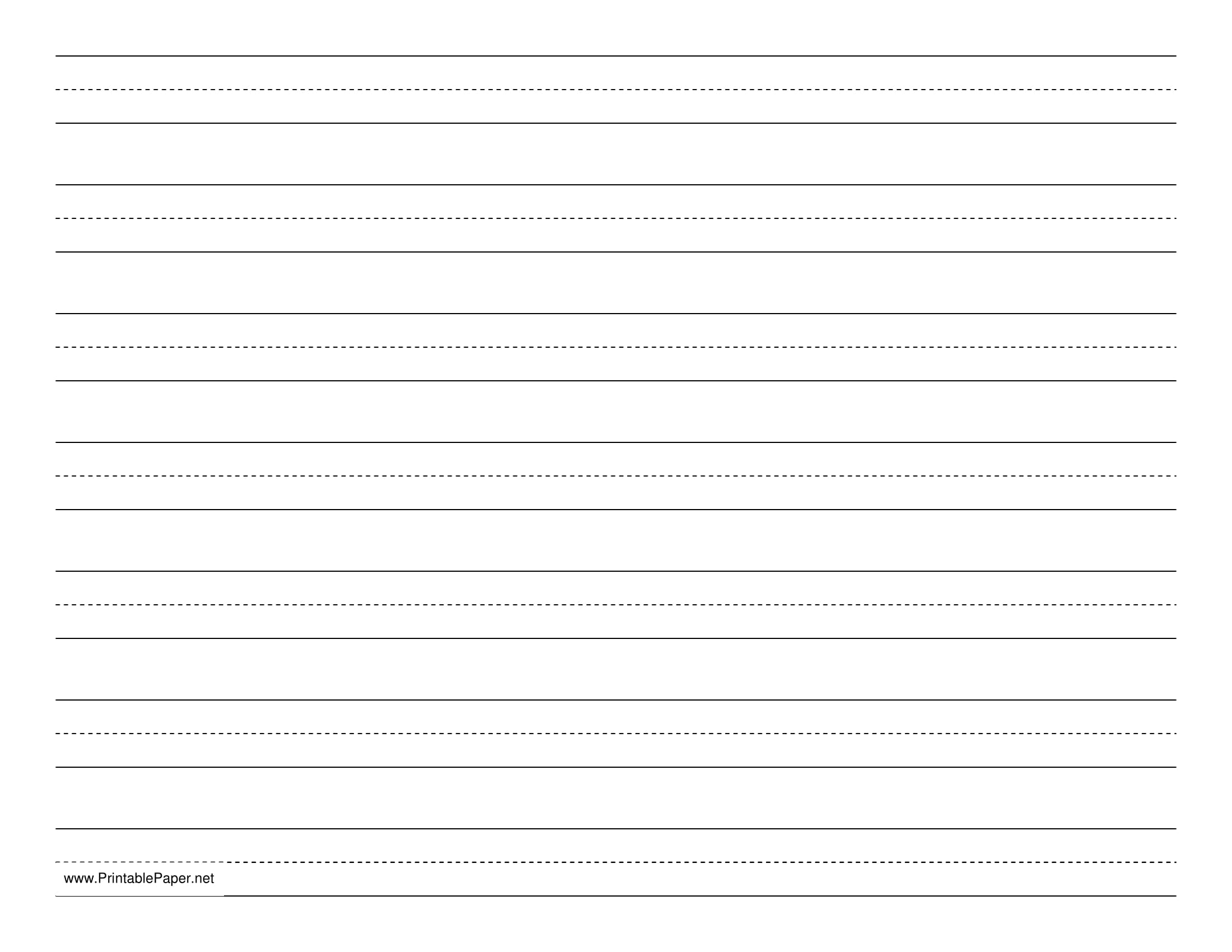 printablepaper.net
Different Standards
Just as there are different types of penmanship all over the globe, so too are there different types of note paper. Depending on the size of the penmanship a person has, he might prefer a narrow ruled paper or a college ruled paper. Some regions whose writing style is drastically different from the western alphabet have different note papers.
The Chinese, who write in characters very different from the western alphabet, use the Tianzigeshi whose rules or boundaries are more like boxes than lines. Japan, Korea, and other East Asian countries use an almost identical kind of notepaper called a genko yoshi. In the United States, different formats of ruled paper exist. They are mostly identified by the measurement of space between each line. You may also see paper samples.
Some of these include:
1. Narrow ruled paper – has a space of 6.44 mm between lines
2. College ruled paper – Also known as medium ruled paper, it has a distance of 7.1 mm between lines. On the left-hand edge of the paper is a 32 mm margin. You may also see writing paper templates.
3. Legal ruled paper – This paper is also called a wide ruled paper. The distance between spaces measures 8.7 mm and has a margin from the left-hand edge of 32 mm. People with big handwriting often use this paper. You may also see printable paper templates.
4. Gregg ruled paper – The distance between lines are the same as that of the legal-ruled paper which is 8.7 mm. A single margin is drawn in the center of the paper. This paper is often used for stenography. You may also see notebook paper templates.
5. Pitman ruled paper – Also used for stenography, the Pitman ruled paper looks exactly the same with the Gregg ruled paper. Their main difference is that the distance between lines for the Pitman rule is 12.7 mm which is preferred by those people with bigger handwriting. You may also see sample papers.
6. Manuscript ruled paper – This type of ruling is often used to teach children how to write. The ruling of the paper is composed of three equally spaced lines with the middle one being dotted. The spaces between the lines measures depending on the age group of the student. You may also see free paper templates.
7. Tianzigeshi – This is the type of ruled paper that is used by elementary Chinese students
8. Genko Yoshi –This type of ruled paper is used for writing Japanese kanji writing. As kanji is a type of writing that the Japanese adopted from the Chinese, the genko yoshi looks similar to the tianzigeshi. The genko yoshi however, has a small column in the right side of the boxes to write kana pronunciations of the kanji. Though popular in Japan, it also used in other East Asian countries. Korea uses it to write proverbs while Taiwanese students use the small column to write bopomofo pronunciation. You may also see printable staff papers.
Series Ruled Paper Template
printablepaper.net
Story Time Lined Paper Template
printpaper.us
Simple Lined Paper Template
chinesewritingpaper.com
Semi-logged Ruled Paper Template
physics.utah.edu
There are still more kinds of papers that are not covered here. Some countries might follow the same way of ruling paper but use them very differently. Governments from some countries set different standards for ruling paper that are used in school or in the office. Countries like New Zealand and Germany have their own standardized rule for use in school stationaries. As such, the samples and templates of ruled paper located on this page may be awkward to use or just unusable to your writing. Bare that in mind and read which paper is which before downloading the templates. You may also see paper templates in word.
More in Paper Templates