Print
5+ Best Ruled Lined Paper Templates to Print
Got bored of typing in that plain white screen of your computer? Or do you miss those ruled line college notebooks which had almost everything scribbled on it. Well come out of your nostalgia and use these impeccable Ruled Line paper Templates and experience the ease of Lined paper once again. Use these template just to align your handwriting horizontally on the paper or to see the texts in ruled background once again. No wonder a ruled paper template is not hard to find and print but if you care about the quality and the minute details even in the simplest of things opt for these premium templates. There is an array of templates available here which can be used for various professional projects, academic assignments or simply for recreational and fun purpose.
Printable Lined Paper College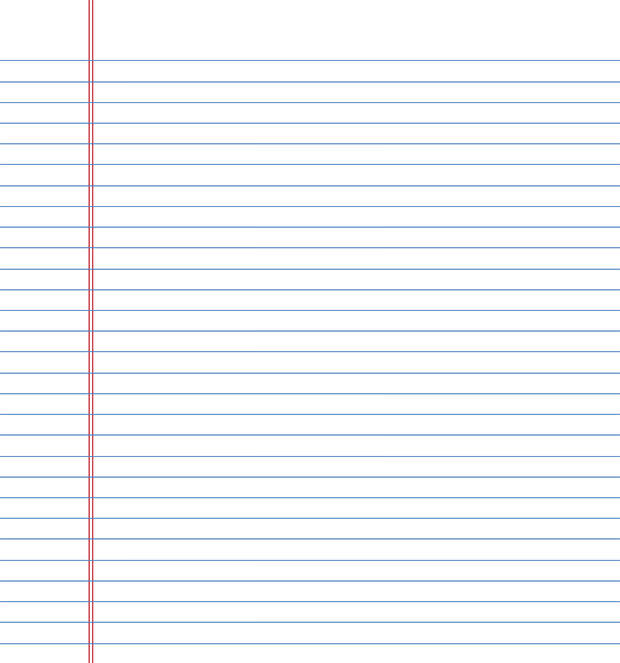 The letter sized printable lined paper has blue horizontal lines with a red margin just like a sheet from the notebook. Print this template to experience superior quality paper and use it for your professional documentation or academic note making.
Printable Lined Paper College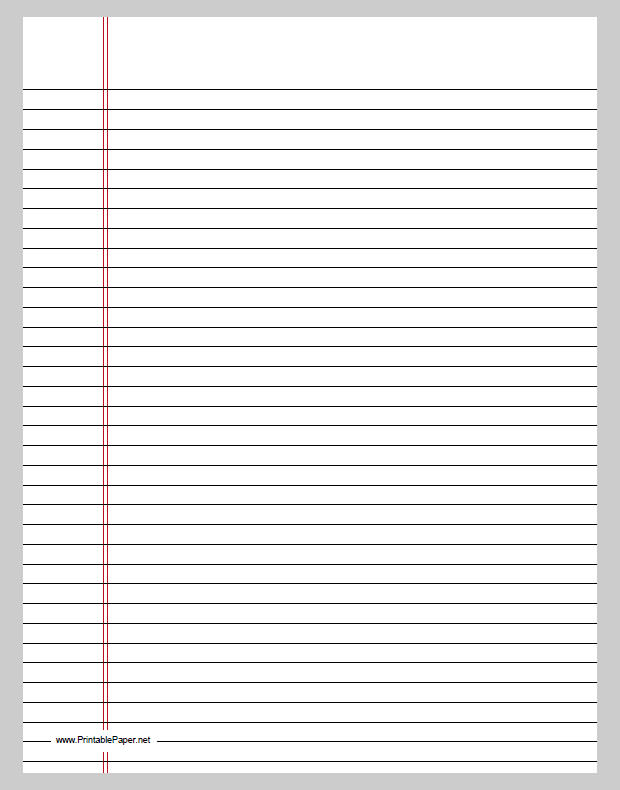 This Template is the simple black line ruled paper with double red margin. It can be printed for any theoretical, educational and academic work. It's very simple in its design and the quality is remarkable. Print it for pursuing your business tasks and it will delight you with its effortlessness.
Ruled Line paper templates can never go out of fashion simply because of its simplicity and easy. Opt for these easily printable templates and write effortlessly. We have a wide range of Ruled Line templates which can be easily customized to meet your requirements and can be easily printed out. All our documents are compatible to various software versions. We are open to suggestions from users and can make changes to the templates as per their need. If you have any DMCA issues on this post, please contact us!