In the age of globalization and information technology, creating social media proposals are a great way of advancing your venture's brand in this age's market.Being in advertising and marketing is not easy. You need to take into account a lot of factors and details.
If formulating a social media proposal samples is slowing you down, you don't need to worry. We've provided you with our list of social media proposal templates that will increase your audience in your target clients.
Social Media Proposal Template
Social Media Management Proposal Template
Social Media Strategy Proposal Template
Proposal templates can be a pain in the head in terms of formatting and some other technicalities. That is why you can use our downloadable, user-friendly templates, which come in easy-to-modify PDF and Microsoft Word formats. All of these templates aim to make potential clients say yes to your proposals.
Social Media Marketing Proposal Template in Word
Marketing Agency Proposal Template
Product Marketing Proposal Template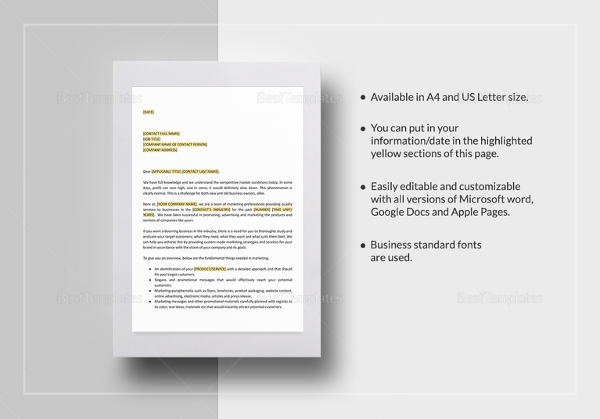 Email Marketing Proposal Template
Marketing Proposal Template
Proposal Template in Word to Print
Social Media Management Proposal Template
Social Media Campaign Proposal Template
Social Media Marketing Proposal Template
Social Media Proposal Template Download
Social Media Task Force Proposal
What We Offer
Your social media proposal must feature a methodology that will make your client's social media account trending and famous in this virtual world. In line with this, we offer you our social media proposal templates designed for a multitude of documents you need to kick-start your social media campaign:
Social Media Management Proposal Template
Campaign Proposal Template
Marketing Proposal Template
Taskforce proposal
Services Proposal Template
Request for a Proposal Template
Business Proposal Template
These templates are created by marketing professionals, well-researched, and up-to-date, and they are available to download and use for free.
Creating a Proposal
In creating social media proposal templates, here are some tips that you may consider based on research:
Impress the client with the value and targeted results.
Emphasize the aims and goals of your proposal.
It must emphasize the benefits that your client will get from availing your service.
Show to your client that your team is comprised of credible and high-talented individuals that they can fully trust.
In making your proposal, it is all a matter of how much you know your target clients. Service proposal templates, project proposal templates, and many more are some examples of proposal templates that you could use to kick-start your advertising venture.
Social Media Services Proposal Template
Social Media Request For Proposal Template
Social Media Business Proposal Template
Social Media Strategy Proposal Template
Social Media Market Research Proposal Template
The Elements of Your Proposals
Indeed, every little element in your proposal matters a lot. You must be keen to details and make thorough research. According to some social marketing media consultants, you must take note of these critical sections:
Business goals. They must be clear and emphasized. They should be clearly and briefly stated.
Set out marketing objectives and strategies. The objectives must coincide with the client's preferences and standards. (Check out our collection of marketing proposal templates that will help you build your own business strategy.
Give a clear and feasible budget. In here, you will base your figures from the stated strategies in order to give your client the impression that this amount is needed in order to get things done.
Indeed, social media proposals are technical and not easy to draft. With that said, we hope the templates we offered here will help you take a step closer toward your business endeavor.