Sheet Templates
10+ Estimate Sheet Templates
Every business that intends to grow or keep the fair share of success it currently enjoys, won't want to lose a potential customer to the competitor. Nobody wants to end up losing a business after working hard every day and after investing so much to make sure you provide the best goods or service possible.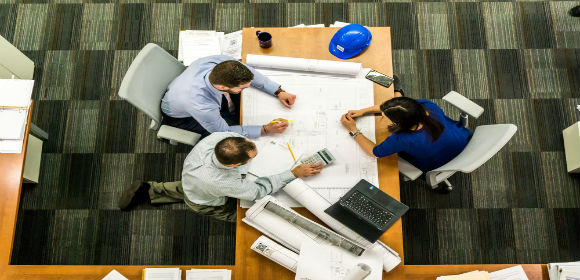 Table of Content
Elements of a Good Estimates Sheet
You head to the office, observe the work of your employees, doing your usual walk through and thinking constantly about how you can do your job best and offer the service to the customer. Hearing that they have hired someone else after putting much of your effort, is a terrible, terrible feeling. Stand out by delivering a great estimate sheet by following these elements:
Contact Details: It's important to always include the full contact details of your business when creating your estimate. It's also a great idea to put your estimates on your company's letterhead if you have one.
Business Logo: Although it's non-binding, your estimate sheet is still a business document and it needs to have the company logo attached to it, in the top area where it's most appropriate, to make your company's documents consistent and official.
Products and Services: You can divide these into columns. For instance, you can put the quantity on the first column and the second column would have the description, with the third column for the unit price and the fourth or final column for the line item or service's total price.
Validity: The estimate should only be good for a certain time period and you should put that in writing, detailing the schedule for which you can consider it negotiable or final. This is also important to let the customer know that you don't have unlimited time to wait for negotiations and acceptance or agreement of the service.
Schedule: Provide details when work will have to be done or when it should begin and finish. For products, provide a time-frame for delivery.
The sheet should still have a breakdown of the cost and a price list with a grand total section at the bottom of the form as part of the estimate. You may include other elements as necessary.
10+ Estimate Sheet Templates
Flooring Contractor Estimate Sheet Template
Excel Contractor Estimate Sheet Form
Blank Contractor Estimate Sheet Sample
Blank Estimate Template
Landscaping Estimate Template
Sample Company Estimate Example
Work Estimate Format
Roofing Contractor Estimate Format
Home Repair Estimate Sample
Sample Job Estimate Template
Steps to Design an Excellent Estimate Sheet
If you work as a freelancer or independent contractor, knowing how to properly write an estimate is crucial to acquiring a steady stream of customers. You must first thoroughly evaluate the job they want you to do. From that point, you can give them an estimate, which is a non-binding, ballpark figure of how much you'll charge to do the job:
Review what needs to be done: You can't issue a customer with an estimate or quotation without knowing what they want or expect you to do or provide since people can be a tad confused about what they need. Remember that customers don't usually know what goes into a task, they just know the result they want. In most businesses, this means you can check with the customer's home or work site to properly assess the job.
Figure out how long the job will take you: An estimate may be a non-binding document and all you need is a rough ballpark sum for a cost of goods or services, but it's crucial that you stay realistic in your evaluation of the time frame for the project or task to be completed since this will determine the actual price you'll be giving the client.
Identify the tools you'll need: Any estimate should include at least a ballpark figure of the cost required to complete the project. If the task need tools which your resources can't provide, check the cost for renting those materials or purchasing them. The latter is a wiser choice especially if you think you'll be needing the same tools in the future.
Know your competition: While you want to provide a competitive estimate, you also want to keep it real because being able to compete doesn't necessarily mean you should undercharge or bid lower than the competition. It would ruin your chances of profiting. You don't want that to happen considering that being in business means making money. Research what similar businesses or contractors in your area are charging and try to stay within close range.
Tips in Creating an Estimate Sheet
Be Detailed and Break Down the Work: There's nothing more disappointing to a customer than not knowing just what exactly it is they're paying for. A homeowner would most likely be comparing estimates from different providers and naturally, the one that's more simple and clearly defined has a higher chance of making the customer feel confident.
Make It Professional: Being professional is more than just reporting on time and discussing terms properly. Your professionalism should reflect on important documents such as estimate sheets. Traditional, handwritten documents are things of the past and it would be unforgivable for you not to present a polished estimate.
Deliver Your Estimates Fast: it's not okay to send an estimate to the customer hours later than what was agreed or promised. People would expect to see things put in writing before they decide. A simple handshake or any form of verbal agreement, no matter how much you trust the contractor shouldn't be an option. Taking too much time completing an estimate could mean that the competitor will end up with your potential customer.
Types of Estimates Sheets
There are enough methods and strategies available to guide you through estimating the costs of a service or a project in its different phases:
Factor Estimate Sheet: An estimate used for determining the feasibility of a service when it's not yet complete and the preparation of having a more detailed estimate would take too much time and money.
Equipment Factored Estimate Sheet: This is created by considering the cost of different types of equipment and multiplying it by "installation factor" thereby resulting in at the total costs. This is a popular approach among engineers since a major part of a project's total costs are determined by how much equipment is needed.
Detailed Estimate Sheet: Sometimes referred to as bottom-up estimates, this is the type of estimate developed at a relatively low level when it comes to working breakdown structure or WBS. This involves scheduling properly, planning and allocation of materials which is both time-consuming and costly. It needs a good understanding of the activity or task with a reasonable level of definition.
Sizes of Estimate Sheets
Although there is no existing standard size for an estimate sheet, since they are business or professional documents, they are usually printed in 8.5 x 11″ paper sizes and are also available in A4 & US Sizes.
Estimate Sheet FAQs
How important is an estimate before deciding to purchase a product or hire a service?
The most crucial aspect of any service, project or the purchase of products in large quantities is their affordability. Requesting an estimate is especially important when planning a self-build or renovation project. An estimate will provide benchmark costs, which can be used to price-check and compare contractors' quotes and equipment costs.
What does an estimate mean in business?
In business language, an estimate is a ballpark figure or breakdown of the approximate costs of a product, service or project. It is a prediction or projection based on an evaluation of materials needed for the task at hand and the cost of completing the task itself.
What is project cost management?
Project cost management is the activities used in estimating, evaluating, monitoring and controlling how much a project will cost. It is done to identify as accurately as possible, the cost of a task and it's the general process or approach that an organization takes to determine whether or not a job or project would be fiscally feasible.
It is important for businessmen and service providers to understand that an estimate isn't a sales tool. In making a buying decision, the cost is actually the least of a serious customer's concerns. At the end of the day, they want to make sure that you have the ability and the resources to do the job and do it well. An estimate may be a benchmark pricing, but it still needs to be presented in an accurate and realistic manner.