Sheet Templates
17+ Event Sign In Sheet Templates
Any organization going for any event wants to make their event successful. But not all dreams work out, especially if you don't have Sign In Sheet Templates. Time and again people forget what to do when and what else is left to do. These event sign in templates let them organize the event with proper placement of signage. They will not miss out anything and all details can be captured and printed.
Event Sign in Sheet Template
Event Sign in Sheet Word Template
Blank Sign in Sheet Template
Event Sign In Sheet Templates
Are you hosting an event and are on the lookout for a Sign In Sheet Template? Sign in templates are useful in many ways. They will help you track the number of people who are coming for the event. Sign-in sheets usually provide numbered names along with their contact details. The sheets typically contain a timing slot where the event attendees can fill the time of their arrival. They will allow the event organizers to keep track of the people who are coming for the event and the people who are missing out on the event. This will enable them to organize and manage the program successfully.
Sign In Sign Out Sheet Template
Daily Sign in Sheet Template
Volunteer Sign in Sheet Template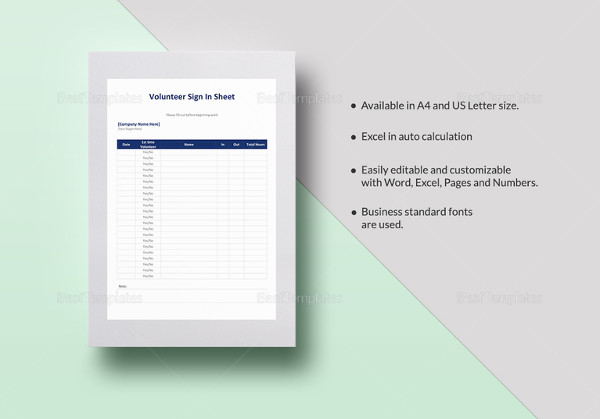 Potluck Sign Up Sheet Template
Sports Sign Up Sheet Template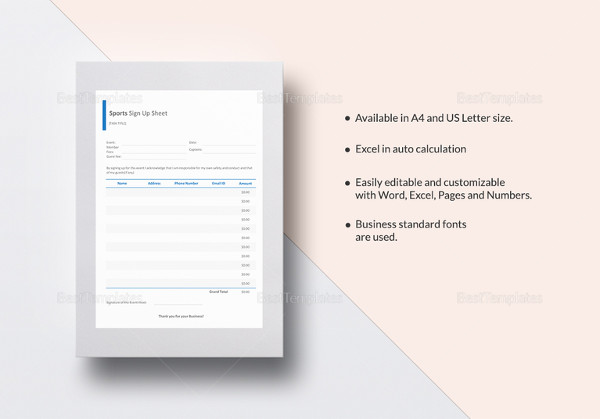 Free Event Sign In Sheet Template
Special Event Sign In Sheet
sjcfl.us
This Event Sign In Sheet Template helps to keep documented various aspects of the signage that will be placed during an event. It includes all the personal details, nature and size of banners or balloons that are to be placed.
Event Volunteer Sign In Printable Sheet
mtsu.edu
For any event to be successful, volunteers are required. This event sign in sheet gives every detail of the volunteers filled by themselves. It includes a declaration that they have signed only after understanding everything.
Printable Event Sign In Sheet Form
timeclockmts.com
> How to get the Event Management Forms?
Online availability of event management forms is open 24×7 on the web. No setting up or downloading of software is required for using such a method of obtaining a form. No plug-ins are to be downloaded as well. Event coordinators need to make a search on the web according to their choice and they will get the management Sheet Templates that fit their requisite.
The event management form thus found can be modified according to one's desire and can be utilized. The web offers the best module of forms at no cost and can be taken help of while maintaining an event anywhere in the world.
Printable Blank Event Sign In Sheet
lifequalityinstitute.org
This is an event sign in sheet in Excel format helping to keep track of names of persons with their phone number, e-mail address, postal address and a sign if they are interested in hosting a gathering. By keeping this handy, one can understand the status of the persons one meets.
Blank Event Sign in Sheet Template
timvandevall.com
Fundraiser Event Sign-In Sheet
pcma.org
Community Energy Fair Event Sign In Sheet
energy.gov
Sample Sign-In Sheet
napawf.org
Free Event Sign In Sheet
meridies.org
> Advantages of Event Management Forms
The use of Event Management Forms helps associations to keep up control of everything about event organization. Management is an imperative key to productive social events, gatherings, tradeshows and fundraisers. Event organizing forms streamline capability and cut down perils. You can also see Sign Out Sheet Templates.
The surge of data can be troublesome for associations to direct. Spreadsheets ought to be saved constantly. Greater associations convey various spreadsheets for each event chief. This helps in the delegation of duty and to manage the show in a proper manner.
So, we can see how beneficial these Meeting Sign In Sheet Templates are. Each and every company or people who are going to have an event, needs to have these in order to have a well organized and hassle free event. The use of these forms is a must for the proper management of events and functions.