Resume
4+ Bilingual Resume Templates
Are you having a difficult time getting a bilingual resume done? There is an easier way to make the process simple: using bilingual resume templates. The beauty of the templates is that you can use them for free, whether you have written best curriculum vitae before or you want to do so for the first time. Because they make writing the Resume Templates easier, you can use the templates to write a customized, standard resume, or use the model as a guide for writing your resume from scratch.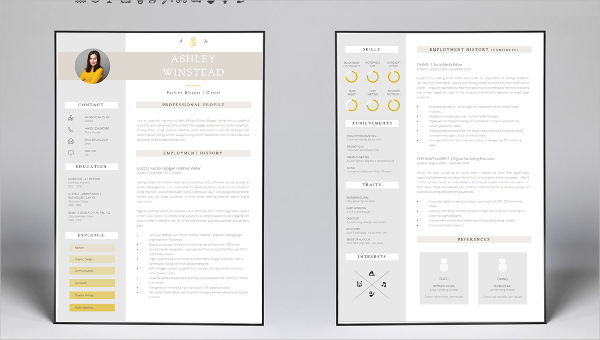 Bilingual Teacher Resume
careercenter.depaul.edu
Are you a teacher who can teach, speak, and write two different languages? If yes, this template will help you to write the best resume that will get you the best job in the shortest time possible. You may also see Construction Resume Template.
Bilingual Customer Service Resume
dal.ca
The purpose of this template is to help you spend less time writing a resume. The sample resume is precise, well written, and industrial focused. The template is free resumes to download.
Bilingual Receptionist Resume
sailing.ca
The template is best for those who have little time to write best resumes from scratch. You should be using this template because it is a great time saver.
Bilingual Translator Resume
circlesolutions.com
Do you have what it take to work as a competent, professional bilingual translator? You can use this template to write a comprehensive resume to hunt for an open position in the translation.
1. What to Include in a Bilingual Resume?
Writing this resume is not difficult at all. The first thing you need to understand is that four factors determine the content that goes into a resume: resume summary (career objective), education background, skills and experience, and accomplishments. It is important to understand that a person with an entry-level experience is completely different from someone who has years of experience as a bilingual professional. You may also see Project Manager Resume Template.
As such, you need to make sure that the information you provide aligns exactly to what you are. Moreover, your career goals will determine how you write your resume. Someone with long-term career goals will write their resume differently compared to someone seeking a short-term employment.
2. Bilingual Resume Tips
The first thing you need to do before you write a resume is to decide what format you are going to use to outline your experiences. You can write in a random order, chronologically, or use a functional format. Writing your experiences and work history at random is not always professional, and as such, you should rule that option out. You may also see Retail Resume Template.
The chronological format is perfect for those who have well-defined, industry-focused timelines. It means arranging your experiences according to the dates they occurred, in either an ascending or the descending order. A functional format is suitable for those who would like to keep their resumes lean and focused.
3. Mistakes to avoid in Bilingual Resume
Do not spend a lot of time and space outlining your skills. Employers are usually more interested in what you have done with your skills, they need the assurance that you will help them move the company forward, and the best way to do that is to keep a good balance between your skills and accomplishments. You may also see Engineering Resume Templates.
Do not make the resume long. Try the best you can to keep the resume as short as you can. Long resumes are rather boring to read, which means a potential employer is likely to ignore your document outright. So, keep it short, and if you must make it long, make sure it does not go beyond three pages.
Bilingual resume writing is not often difficult, but it might take a lot of your time. With the aid of these sample resumes, however, writing the document should not be difficult at all. Apparently, you can use the template as a tool to create a customized resume or use the model as a guide for writing your resume from scratch.