Handling legal issues is not an easy profession, it requires a great knowledge of laws and analytical mind to weigh every situations in order to persecute those who violated the law and give justice to the victims. Lawyers are in the line to implement this task; contenders for this job now must have their Consultant Resume Templates that can be seen online that is lawyer templates downloadable for free to have an easy utilization.
Free Lawyer Resume Template
Coorporate Lawer Resume Free PDF Downlaod
This resume is for those lawyers who desire to have the maximum attention on their prolonged professional experience. Added to a sizeable space for professional experience, the resume will also allow you to talk about educational qualifications. peppard-adr.com
Immigration Lawyer Resume Free PDF Download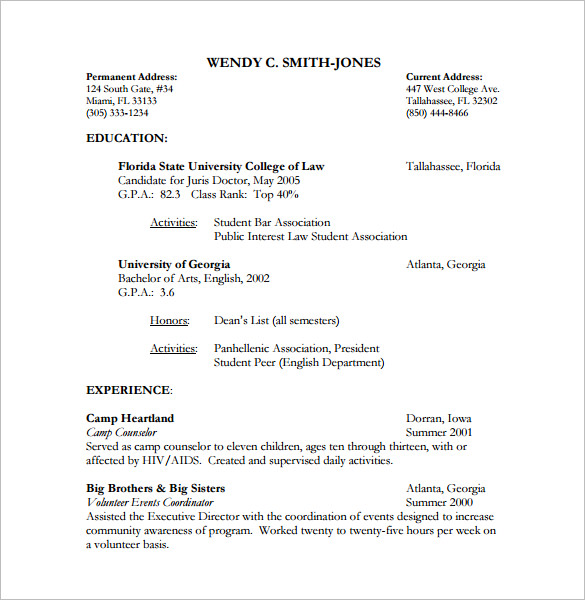 This immigration lawyer resume is broadly divided into two major parts that are checked while hiring a professional- educational qualifications and professional experience. The personal details are to be noted on top. archive.law.fsu.edu
Free Criminal Defence Lawyer Resume PDF Template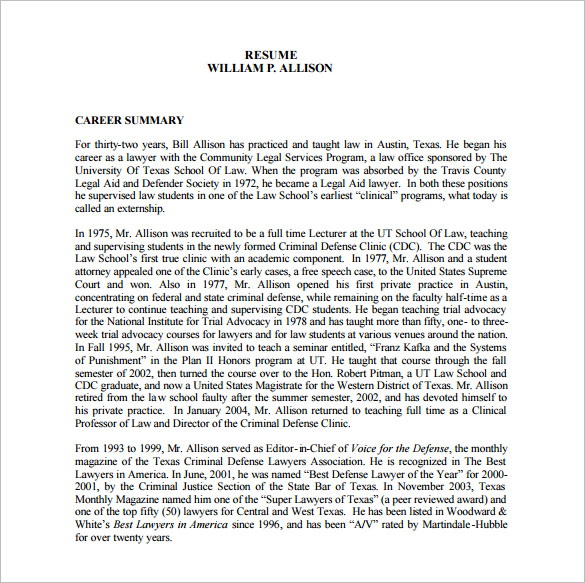 This is a very basic lawyer resume where the entire career history has been presented in paragraph format- starting from the beginning of the career till the height reached till date. law.utexas.edu
Free Real Estate Lawyer Resume Word Download
The box-like format does a smart job by avoiding an overlap of the expertise with professional experience. The bullet-structure used to present the pointers of work experience assures an easy read. legaljobs.ca
Personal Injury Lawyer Resume Template
You are getting a very detailed and well-organized resume template here which includes all the major points usual in a standard resume like CV objective, qualifications, achievements, work experience, education & skills.
Junior Lawyer Resume PDF Free Download
The junior lawyer resume here focuses on two very important points of any CV- work history and professional expertise or skills under qualification summary and the educational qualification of the candidate. sec.gov
Personal Injury Lawyer Resume PDF Free Template
southerslaw.net
Free Proffesional Lawyer Resume PDF Template
docs.house.gov
A lawyer resume is one of the known resumes found in the template which can be a guide in creating your own portfolio in applying as a lawyer to law institutions. Just like in every Resume Templates it can be done with the Microsoft Word program.  Anyone can include their specialty in law and achievements from previous cases so the employer will be aware that you are a contender worth hiring. Any font designs and layouts can be easily changed via this template so you can have your preferred resume.