Statement Templates
8+ Word 2010 Statement Template Free Download
A statement, as the name suggests, is an official document which states all the important and relevant information regarding a specific project or assignment in the place of work. In other fields, it is simply a record or a final acknowledgment of something, which is binding on all those involved. The main reason why statements are of the utmost importance in the corporate world is because they serve as a record, or even as a proof of something having being completed, or a certain project being executed. You can also visit Financial Statement Template. Given the official nature of the document, wouldn't it be better to seek professional help while creating your statement? But there is no reason to feel intimidated; you have tons of options in hand. Statement Templates in word format can come to your rescue! And most importantly, all you have to do is look them up, select the one that meets your needs, and download it!
Free Download MS Word Format Bank Statement Template

presnet.net
Word 2010 Format Cash Flow Statement Template Free

college.cengage.com
Financial Statement Free Word Format Template

chimimport.bg
Word Format Mission Statement Free Template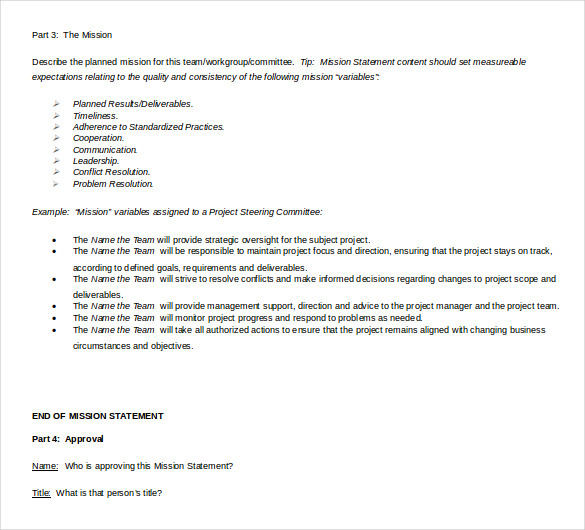 ittoolkit.com
2010 Word Format Personal Statement Free Template

ucdenver.edu
Creating a Statement Free Word Template

ncfy.acf.hhs.gov
Safe Work Method Statement Free Word Template

education.vic.gov.au
MS Word 2010 Contractor Supporting Statement Free Download

fairtrading.nsw.gov.au
Free Word Project Agreement Statement Template

elance.com
> Types of Statements
While choosing statement templates in word, these are the types you must keep in mind-
A statement of word– Often referred to as SOW, this describes a document used in the workplace, which states all the goals and targets that must be achieved, the projects underway, the problems, if any, and their solutions and so on.
Financial statement– A financial statement will keep a track of all the expenses and income, so that you can resort to it if the need be. It is an organized way of keeping a tab on all your finances. Look up special statement word doc online, and select the one that suits you.
Income statement– It is also commonly known as a profit and loss statement. In a company, it maintains a record of its net income and losses incurred, if any, or profits made. To create this important document, you must take the help of statement templates.
Cash flow statement– a cash flow statement is a kind of financial document, which keeps a tab on the flow of cash and bank balance of a particular account. To create this, you can take the help of precise Microsoft Word statement templates.
> Uses of Statements
Now that you know about the types of statements, it is important to understand why they are useful. A statement is an official record of something, which may be used for future reference if the need arises. It can serve as evidence and avoid confusion. What could be better than well designed statement Free Templates in Word? It need not be mentioned that these statement templates are neat, and clutter free. Also, they are easy to use and edit. Indeed, such statement templates can make your job much easier for you.
> Create Your Own Statements
While creating your own statement, or choosing a free download statement template, keep the following in mind-
Make sure that the statement template you select is easily editable. That way, you will be able to update it at regular intervals.
The statement is an official document, and thus, the statement MS Word file you select must have a formal and professional tone as well.
Make sure you incorporate accurate details in your statement template.
It is always better to prepare a rough draft before inserting details into the free statement template.
> We Are Here To Help!
At template.net, we have a wide array of options when it comes to the best statement templates in ms word!