Marketing
39+ Best Marketing Proposal Templates & Samples
In order to grow your business and step up your returns on investment, you should have a practical marketing plan. Businesses are different and if you are going to succeed in selling your products and services, you should know the right products that you have to sell to consumers, who are your customers, and how you will be able to reach them. In addition, you need to know how to retain those customers when you get them so that they do not disappear. You may also see proposal samples.
Marketing Proposal Template
Check out our above-shown marketing proposal template if you're planning to draft a persuasive proposal for your potential clients. It comes with impressive premade content that is bound to entice people so that they will consider doing business with you. This well-written proposal template covers all aspects of the proposal, and it allows you to establish a good first impression. You can easily open this template in any of the file formats and start editing it instantly after download.
Marketing Agency Proposal Template
Here's a Market Agency Proposal template that you can use in order to stand out from the rest. This proposal template in Word allows you to efficiently convey your message in such a way that when a client goes through it, he/she will want to do business with you right away. All you need to do is place the information in the highlighted areas of the document using the available file formats.
Product Marketing Proposal Template
You might want to go through and download our Product Marketing Proposal template that will ensure that your customer's need is prioritized while marketing. It is industry-compliant, effortlessly editable, and fully customizable. Make your business grow professionally and standardize your business strategy by using this premium and professional-looking template.
How to Write a Marketing Proposal in 5 Steps
Step 1: Open a New Word Document
You can begin writing a marketing proposal by firstly opening a new document in any file formats such as MS Word, Google Docs or Pages. Once you open a new document, you can mention the title of the proposal and begin entering the details that will be discussed in the following steps.
Step 2: Enter the Details of the Parties
Next, enter the details of the parties between whom the proposal is taking place. This should include the name of the parties along with their complete address. After mentioning these details, you can provide a summary as to what the proposal is all about.
Step 3: Define the Terms and Objectives
Moving on, list out the terms of the marketing proposal in an orderly manner. Once that is done you can go on to mention the long term and short term objectives of the proposal. If there are any limitations, you can put it out there as well.
Step 4: State the Proposed List of Activities
You need to mention the proposed list of activities that will be carried out from the beginning of the promotion until the product or service is launched in the market. You can make use of a tabular column in order to enter the activities in an organized manner.
Step 5: Provide the Budget Details
Last but not least, provide details surrounding the finances and budget of the marketing. Give a clear overview of the expenses and the purpose. This way, your simple proposal is ready.
Marketing Recap Proposal Template
Be able to recap all of the previous achievements of your business's marketing strategy using our Marketing Recap Proposal template so that you can gain the trust of prospects. This customizable template has content that will give the prospects the confidence to invest in your business understanding that you have a good record. Download and edit this proposal template on any software device of your choice.
Restaurant Marketing Proposal
Win over your prospective clients when it comes to the marketing a restaurant by downloading our Restaurant Marketing Proposal template. Upon using this template, you can detail the customer needs and offer your business solution to solve their need. It is written by professionals so that you do not have to write one from scratch. Boost your chances of acquiring a deal by hitting that download button now!
Restaurant Marketing Recap Proposal Example
Devising a marketing proposal is not easy and this why you would want to consider using the marketing proposal templates. Experts in different fields have developed marketing proposal templates, which you can use to plan for your marketing campaigns.
Marketing Proposal Template
Marketing Agency Proposal Template
Product Marketing Proposal Template
Email Marketing Proposal Template
Social Media Marketing Proposal Template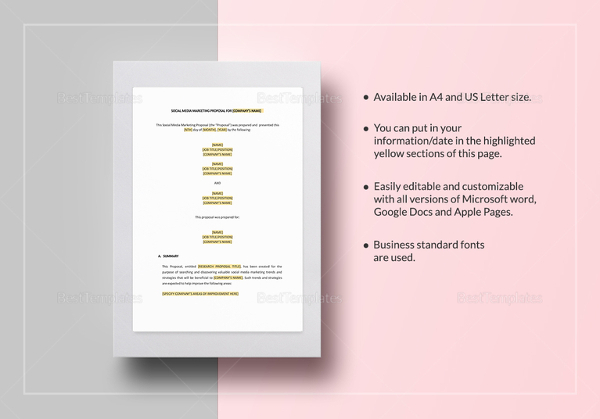 Editable Proposal Template
Market Research Proposal Template
Marketing Recap Proposal Template
Easy to Edit Proposal Template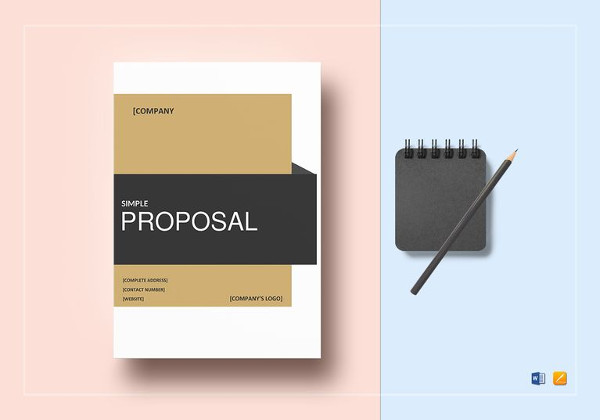 Easy to Print Advertising Proposal Template
The good thing about these templates is that you do not have to use exactly what is included inside. Some steps may be omitted and others added depending on your specific area of business and what you are selling. It is one way in which you can save your time. You can edit the marketing proposal templates and include all the details that you want to feature in your proposal.
A good proposal should show how you are going to achieve your marketing goals. There are templates available on our page, which are specifically designed for healthcare business, online stores and e-commerce, restaurants, hotels, financial businesses, consulting, entertainment and event organizations, and transportation. These are different fields, which have a diverse range of clienteles and for you to target the right customers, you should study your market niche. You may also see our Business Marketing Plan Templates, Email Marketing Templates
Website Marketing Proposal Template
Gstudio Business Marketing Proposal Template
Consulting Business Marketing Proposal Template
Financial Business Marketing Proposal Template
Social Media Marketing Proposal Template
Hotel Business Marketing Proposal Template
Project & Business Marketing Proposal Template
Inbound Marketing Proposal Template
E-commerce Project Marketing Proposal Template
Business Contract Proposal Marketing Template
Generic Proposal Marketing Template
Project Proposal Marketing Template
Event Proposal Marketing Template
Brilliance Business Marketing Proposal Template
Website Design Marketing Proposal Template
Multipurpose Business Marketing Proposal Template
Business Marketing Proposal Template
IT Business Marketing Proposal Template
Event Organisation Marketing Proposal Template
Marketing Proposal Template
Generic Business Marketing Proposal Template
Business Marketing Proposal Template