A well-written generic engineering resume can help a candidate a lot in terms of getting the attention of his/her prospective employers. The usage of a comprehensive and professionally formatted resume says a lot about the characteristics and work experiences of an individual in relation to engineering work processes.
Aside from deciding whether to use a resume summary or not through the help of resume profile vs. resume objective ideals, you should also be aware of the proper layout of your entire generic engineering resume. We can help you curate an effective professional engineering profile with the templates and samples that you can download from this post.
Editable Generic Resume Template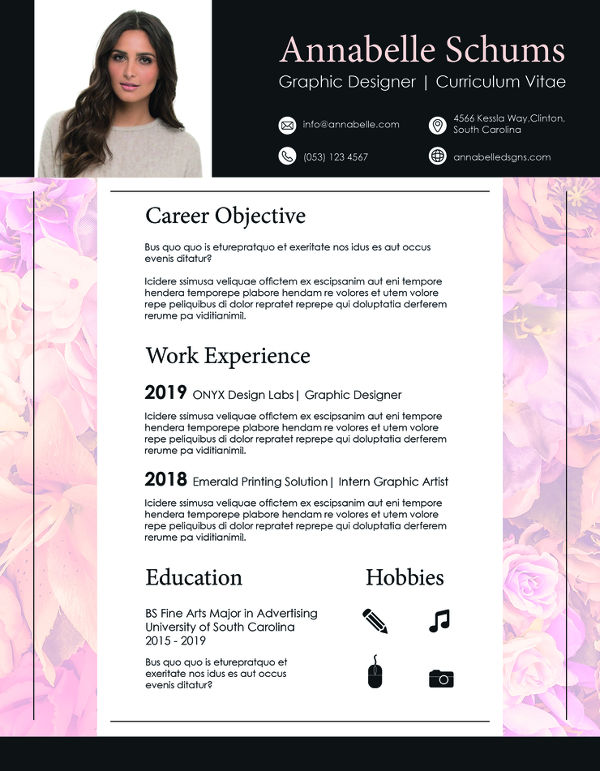 Mechanical Engineering Resumes
Mechanical Engineering Internship Resume
Mechanical Engineering Resume Example
Mechanical Engineering Fresher Resume
1. Engineering Internship and Entry Level Resumes
The similarity between an engineering internship resume and an engineering entry level or fresher resume are as follows:
Applicants who use these kinds of resumes are commonly aware of the basic foundation of engineering processes. However, they have still not applied their knowledge areas in actual engineering undertakings.
The specified resumes lack in presenting professional work experiences. This is for the reason that these resumes are used either by students and new graduates.
An engineering internship and entry-level resume usually follow the functional resume type format. This means that they provide the first areas of the resume after the resume header to the technical and other skills of the applicant. This is for the employers to give focus on what the applicant can provide them with even if he/she does not have enough work background.
Even if it is a for an internship or rank-and-file application, you can still create one of the  best engineering resume samples by following these guidelines:
Refer to existing resume template for fresher and interns so you can be guided accordingly when formatting your engineering resume.
Again, it is highly suggested to use a functional resume format.
Always give highlight to your skills and abilities. Include items that can make up for the fact that you have a minimal to no employee record.
Civil Engineering Resume
Civil Engineering Resume Sample
Civil Engineering Resume in PDF
Civil Engineering Student Resume
Electrical Engineering Resume
Entry Level Electrical Engineering Resume
Electrical Engineering Resume Example
Chemical Engineering Resume
Chemical Engineering Resume Sample
Chemical Engineering Graduate Resume
Chemical Engineering Student Resume
1. Listing Down Professional Work Experiences in the Field of Engineering
Your generic engineering resume should have a precise listing of your previous work experiences so you can showcase the engineering functions that you have already handled as well as the systems used in the field that you are familiar with. Unlike college resume templates, your generic engineering resume should be more professional and comprehensive.
Some of the tips that you may incorporate in building the professional work experiences area of your resume are listed below.
Specify the important details that are expected to be present in this list which includes:

The engineering companies that you have worked for
The branch of engineering where your previous companies are a part of
The engineering job positions that have been given to you
The stations and functions that have been assigned to you by your past employers
The description of the work requirements that you need to execute on a daily basis

Always use a reversed chronological order that can fully showcase your professional work background. Let your most current work experience be on top of the list.
Make sure to be particular when listing the duration of your stay in different companies. If you have employment gaps, it will be best for you to veer away from using a chronological resume type. A combination resume type or a functional resume is more advisable.
2. Key Skills to Highlight in a Generic Engineering Resume
Aside from your professional work experiences, if you already have any; your skills and abilities related to engineering can also help you a lot within the initial procedures of your work application.
Do not forget that there are technical requirements that you need to pass as well when trying out for a job position in the engineering industry. You may also see Generic Resume Templates.
Though there are different career paths that can be taken by applicants in the field of engineering, there are some skill sets that should always be presented for them to be more appealing to prospective employers. Some of the key skills that are advisable to be present in a basic engineering resume include the following:
Expertise on engineering project management
Processing and designing technical plans
The ability to analyze operational needs, execution and maintenance
Knowledge on technical planning and coordination
Knowledge on workforce and materials management
The ability to control and solve complex engineering problems by coming up with critical and effecitve solutions
Computer Engineering Resume
Computer Science Engineering Resume
Computer Engineering Student Resume
Computer Engineering Fresher Resume
Engineering Student Resume
Engineering Student Internship Resume
Electrical Engineering Student Resume
Mechanical Engineering Student Resume
Engineering Internship Resume
Engineering Internship Resume Sample
Civil Engineering Internship Resume
3. Tips in Writing a Mechanical Engineering Resume
Mechanical engineering is one of the most famous branches of engineering where highly skilled applicants apply at. Just like when making a programmer resume template, creating a mechanical engineering resume also requires the usages of technical terms and specific key competencies.
If you are writing a professional engineering resume to be used in the industry's mechanical branch of expertise, here are some items that you need to remember:
Your sample resume  should be able to highlight your ability to design, maintain, and fabricate mechanical prototypes that are essential in the processes of businesses and other entities where the prototype will be used.
You should organize your relevant work experiences in the field of mechanical engineering and assure that the projects that you have handled are related to the functions and requirements of the work position that you are applying for.
Present your collaborations with different clients who need a variety of mechanical engineering services so you can specify your abilities when executing different processes in the field.
Your abilities, technical skills, and competencies should match the requirements of the mechanical engineering job position that you are applying for. You can list down these items based on how relevant they are in the processes of the business where you would like to be a part of.
Engineering Fresher Resume
Engineering Student Fresher Resume
Entry Level Engineering Resume
Entry Level Mechanical Engineering Resume
Entry Level Civil Engineering Resume
Entry Level Chemical Engineering Resume
Software Engineering Resume
Software Engineering Manager Resume
Entry Level Software Engineering Resume
Software Engineering Fresher Resume
4. Guidelines in Creating a Generic Engineering Resume
A generic engineering resume can be one of the tools which can help you get the work post that you want to be considered for. Some of the guidelines that you may follow in creating a generic engineering resume include the following:
Be aware of the requirements of the engineering job position that you are targeting. Even if it is a generic resume, you still need to assure that the engineering processes that you are good at will be highlighted so to get the attention of your employers. This will also give you the chance to align your credentials to what employers are looking for.
Maintain your resume format all throughout the content discussion within your modern engineering resume. A modern engineering resume should be well-curated, organized, and professionally put together. You must provide the details that employers are looking for so to assure that you are aware of the things that they expect from you if you will be hired for the position.
Compared to creating a construction resume template, you also need to showcase the processes that you can execute and properly deliver. The industry of engineering requires specific qualifications. Hence, your generic engineering resume should be able to help you convince your prospective employer that you are worthy of the job position that they are offering.
Be keen on the entire process of curating your generic engineering resume. If you want to have the perfect professional engineering profile, you must allow a period of time to create a draft of what you want to present in your resume as well as how you will organize the content of your profile.
Remember that the field of engineering is very particular with following steps and executing procedures properly. You also need to be precise, direct to the point and efficient. Let these characteristics also shine through on your generic engineering resume.