HR Templates & Forms
32+ Employee Record Templates
In most workplaces, it comes within the responsibilities bracket of the HR department to oversee and maintain the employee records. The format of employee record documents differs from company to company. Furthermore, the HR also upkeep's record of salary paid to each employee at month-end or in between. Well, in this post we have compiled for your HR record templates which you could customize according to your company and use for your employees.
Employee Records Template
Employee Time Record Template
HR Bundle – MS Word , iPages Format
Employee Records Template in Google Docs, iPages
Employee Record Templates
Are you on the lookout for ideas to create an employee record? Then, you can check out Employee Record Templates. These records are designed to keep track of your employees systematically and efficiently. It can be in the form of an employee time record. Having an employee time record will allow you to track all your employees' activities in their workplace. The time record will have the dates and timings of their activities. Each employee will have a separate timesheet for the record(s). If you are running your business, this record will help you in assessing your employees effectively.
Employee Time Record Template in Word, Pages for Mac
Basically, records need to be maintained of the starting date of employment contract, the end date or contract end date, the provisions of the employment agreement, details of overtime, leave accruals, contributions made and superannuation fund details. By maintaining all these records, you will be able to avoid any discrepancies background check, not to mention forecast any future costs. You may also see HR Policy Template
Free General Employee Details of Record Template
Free Employee Attendance Record Template
Free New Employee Record Sheet Template
Free Employee Pay Slip Record Template
Employee Appraisal Form Template
Employee Pay Slip Word Template

fairwork.gov.au
Employee Leave Application Form
Wages and Time Record PDF Format Template

employment.govt.nz
Employee Personnel Data Template

acas.org.uk
Employee Statutory Holiday Record Template PDF File

labour.gov.hk
Employee Record SHEET PDF Free Download

dhrm.virginia.gov
Employee Record Review Form PDF Download

uscis.gov
Personnel Record Policy Template

hr.osu.edu
Employee Records Privacy Policy

acu.edu.au
Employee Record Card Template

tampa.va.gov
Sample Pay Slip Template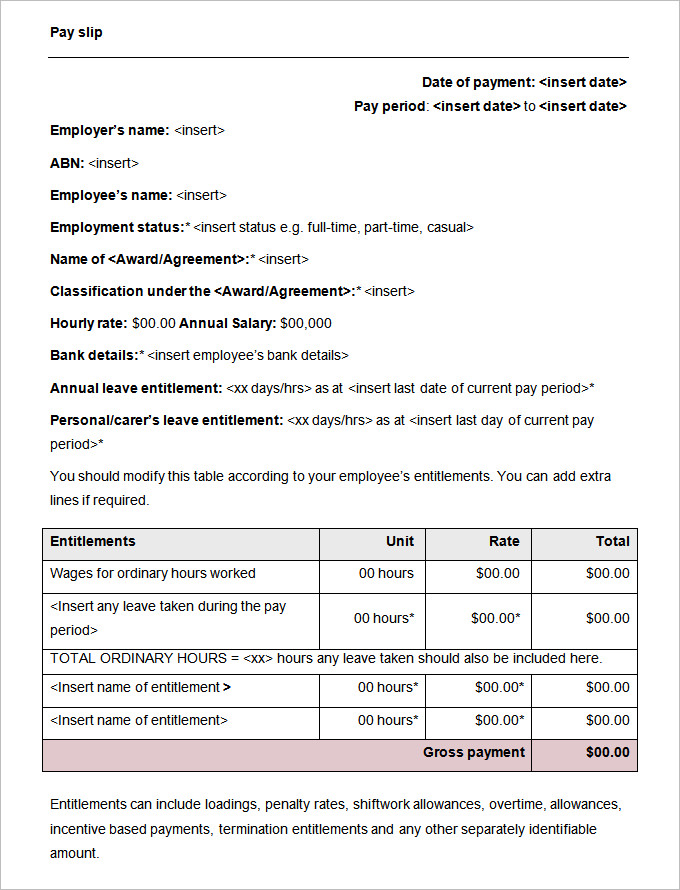 fairwork.gov.au
Sample Staff Details Template

business.vic.gov.au
Sample Weekly Time and Wage Records Template

fairwork.gov.au
Sample Absence Record Sheet Template

acas.org.uk
Sample Record of Employee Details Template

fairwork.gov.au
Sample Leave Record Template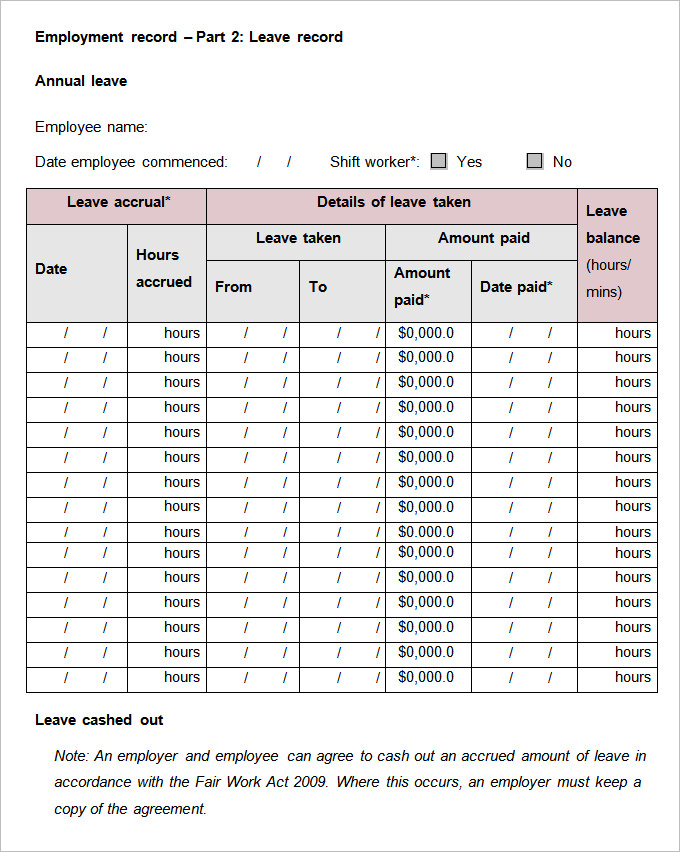 fairwork.gov.au
Sample Staff Meeting Records Template

fairwork.gov.au
Employee Attendance Record Template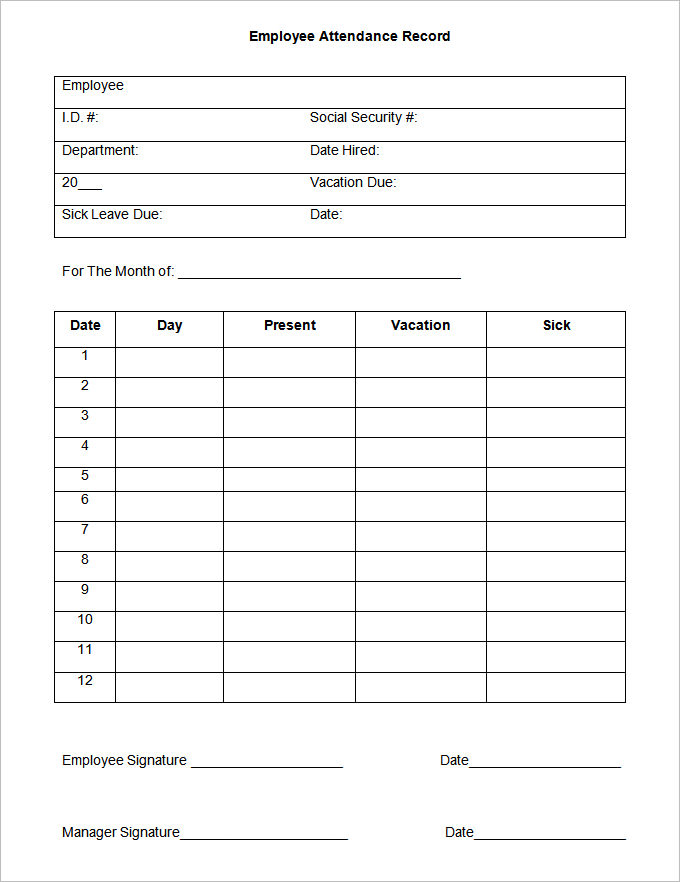 Employee Exposure and Medical Records Template

nbaa.org
Sample Records Retention Template

ecfa.org
Manager's Guide Employee Record Template
Sample Employee Verbal Counsel Record Template

scottsdalegolfgroup.com
Among the documents you need to make sure you have are contact details (including emergency contacts) and bank account details. Obviously, keeping all information in a form makes organization much easier. Use these free employee record samples and forms if you need some ideas on how to store your information efficiently, using these as HR guidelines.
If you have any DMCA issues on this post, please contact us!