Resume
15+ Sample High School Resume Templates – PDF, DOC
A high school student has virtually no work experience. Their career is generally a clean slate so conventional resumes samples that put emphasis on work experience wouldn't work for them. High school resume templates are a great resource for such students. It helps them showcase their talents and achievements, showing off the skills that might draw the attention of a potential employer.
High School Librarian Resume Template
High School Nurse Resume Template
High School Teacher Resume Template
High School Academic Coordinator Resume Template
High School Business Teacher Resume Template
High School Resume Template
Classic High School Resume
High School Teacher Resume
High School Resume Cover Letter Template
Food Delivery Position Resume For School Student
High School Resume Builder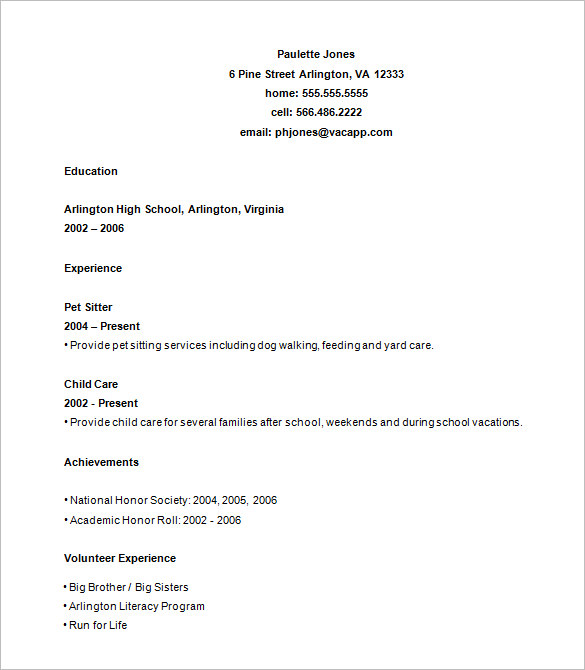 Employers will not be expecting a lot of job experience from high school applicants, however, they will be watching out for what skills they have. Writing a resume that is based on skills is ideal for a high school resume. It is also advisable to include achievements and awards that the applicant gained in high school. These things are important since these show the hard working and dedicated attitude of the person. Aside from that, informal work experience should also be included in the person's resume. Work is still work and the experience gained for doing said work is still experience. No matter where that said experience come from, be it through babysitting, pet sitting, lawn mowing, snow shoveling or leaf raking, these things still show that you have acquired skills that may be of use to the employers.
High School Resume Examples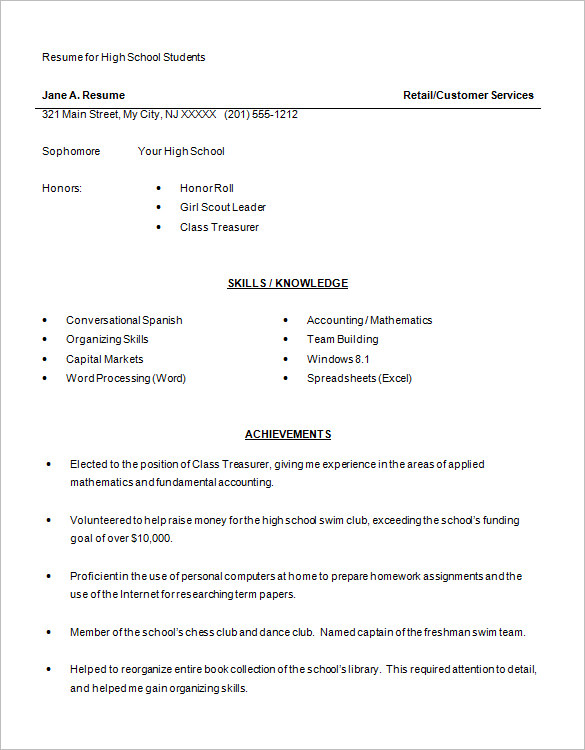 money-zine.com
High School Resume Template Word Format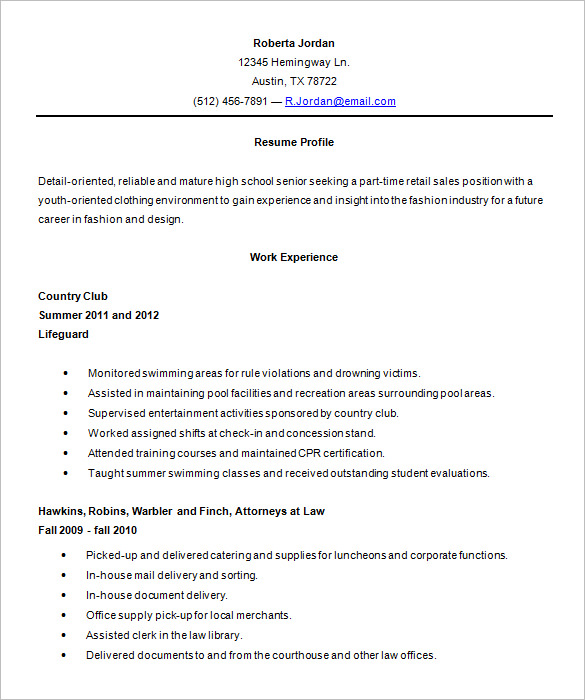 Resume Template High School Graduate
Other things that a high school resume should have are anything that shows the attitude and performance of the resume's owner. One of the things that employers look for in a potential employee is how they mesh with the overall work environment. It is important for the applicant that he or she meshes well with the company's culture not only for the employer's sake but for the applicant's as well. Words that may give clues about how the potential employee perform in a work environment will be most interesting to those who will be reading the resume. Things that bring the applicant in question to a positive light like having a perfect attendance, bringing a positive impact to the work environment, and not buckling under pressure should be included in the high school resume. You may also see Student Resume Templates
Resume Template High School Student Academic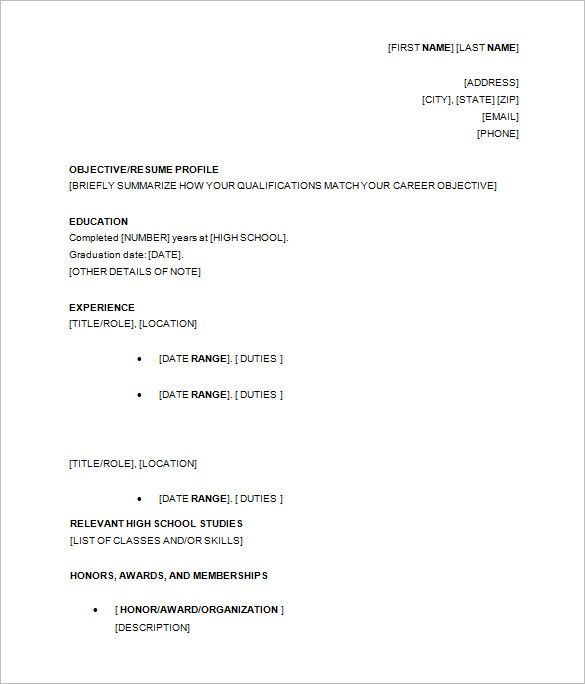 Sample High School Resume Template
A high school student isn't expected to have a lot of experience so an employer might look for achievements that prove they have certain skills and if they're capable of working with a team and within deadlines easily and readily. You may also see Student Resume Templates.
If you have any DMCA issues on this post, please contact us!
More in Resume