Backgrounds
15+ Rainbow Backgrounds – Free PSD, EPS, AI, JPG, PNG Format Download!
What do you get when the seven colors of the color spectrum? A rainbow, of course! Violet, indigo, blue, green – all the major colors combine together in this spectacular phenomenon of nature to add color to our lives. Now rainbows are a rare sighting, how may times have you seen rainbows? Once or twice or may be a few times at the most. But now it is possible to look at the beauty of a rainbow whenever you want. Wondering how? With the help of a rainbow background template! Such templates have been created specifically to make a colorful background for you to use. What more could you ask for?
Gradients and Transparency Rainbow Background
Gradient and Transparency Rainbow background is the best pastel background you should be using now. Whether you need an upgrade or you just bored with your current background, you can use this one for inspiration. If you think about it, the colors of the rainbow are just as amazing as this piece of artwork that you can download for free.
Abstract ABC Rainbow Color Background
Cute Spring Rainbow Background with a Plane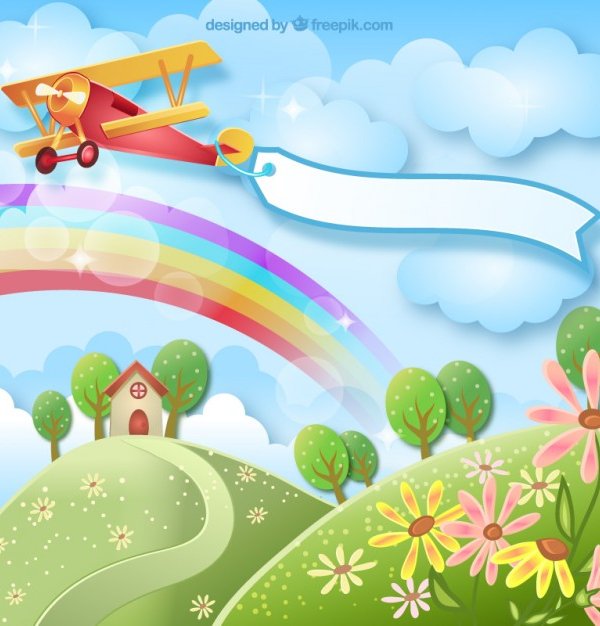 Download
Abstract Vector Rainbow Background
Add visual attraction to the welcome page of your Tumblr blog with abstract vector rainbow background. Whether you are a fashion blogger or you just want to display your artwork, this rainbow background is all you need to create an outstanding attraction that will make your blog stand out from the crowd.
Abstract Watercolor Painting Rainbow Background
Pretty Summer Landscape Rainbow Background
Download
So you too can bring color back into your lives with the help of rainbow background templates. You can use these templates any way you want to, that's the magic of rainbow templates. This could be your chance, to get your hands on rainbows for yourself! Bring back rainbows, which you've seen only in the sky, to things you can touch and feel with background of rainbow templates.
10 Abstract Rainbow Backgrounds for Photo
Hologram Background in Rainbow Colors
Download
Neon Rainbow Waves Diagonal Background
> Types of Rainbow Background Templates
If you thought that there was only one type of rainbow background, well you couldn't be more wrong. There are several types of free rainbow background templates online –
Abstract rainbow background templates – Such templates use the seven colors of the rainbow to create beautiful abstract patterns on them. Beautiful designs have been created using combining the seven colors.
Realistic rainbow background templates – Unlike abstract patterns, such rainbow backgrounds use realistic designs to create beautiful patterns. For example, floral designs are being used with the seven colors to make aesthetically pleasing designs.
Rainbow wallpaper templates – Such wallpapers can be used for a number of purposes like desktop wallpapers or website backgrounds. These usually contain images of beautiful scenery along with a striking rainbow in the background.
Colorful 3D Cubes Rainbow Background Download
Abstract Rainbow Colors Modern Background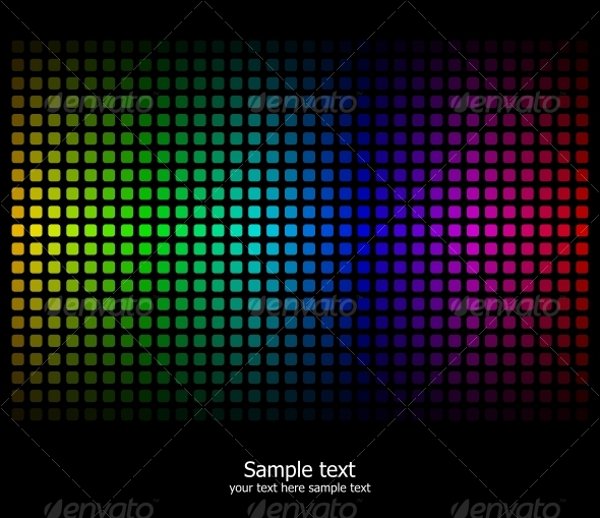 Colorful Starburst Rainbow Background
Give your computer's welcome screen a new look with this colorful starburst rainbow background. Whether you own a mini laptop, a desktop computer, or a normal-size laptop for personal or business use, this background makes a unique option to give that welcome screen a beautiful look. Download the background for free today.Download
Cool Rainbow Wallpaper Background Design
Awesome Rainbow Background Photoshop
Sky Rainbow Background Vector
Download
Abstract Light Rainbow Background
Download
> Uses of Rainbow Background Templates
Rainbow background templates can be used for a number of purposes. For one, you may use them as desktop wallpapers, or as the background to your website. You may even download rainbow background templates to use them for their spectacular and stunning designs. So try one out now!
> Tips While Using Rainbow Background Templates
While using downloadable rainbow background templates, there are few things you should keep in mind-
If you're planning to use the template as a background to your desktop or website, make sure the design is subtle and not overwhelming. An overwhelming design could spoil the look.
Do not choose the first option displayed to you. There are hundreds of options when it comes to rainbow templates. Go through each one carefully and make a decision.
Only choose customizable rainbow background templates. These templates are really easy to edit and customize, which is exactly what you wanted, isn't it? see this rainbow Photoshop brush.
> We Can Help You Out!
At template.net, we have some of the best rainbow background templates! We promise you, you will not be disappointed. So come on, give it a try!