Backgrounds
49+ Wedding Backgrounds – PSD, Vector EPS, AI
Wedding backgrounds are a delightful change from the mundane monochromes. Wedding backgrounds can be used by different websites as well as by graphic designers and digital art enthusiasts to create their own pieces of art which can make wedding invitations, headers for dedicated websites, a picture among an array of such wedding themes pictures in a wedding gallery and much more.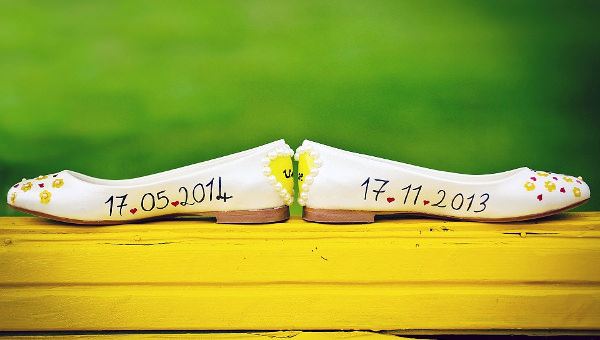 Firstly, these background designs come in varying dimensions. Each of these backgrounds can be readjusted to different length and breadth to suit different purposes with equal precision. It is of prime importance that the quality of these background pictures is not compromised in the process.
Bright Wedding Background in Pink Colors
Pink is the colour of passion and love. Moreover epitomizing the degree of celebration becomes easy with bright colours. Free photoshop wedding psd files bright pink backgrounds are available with just one click now.
Beautiful Watercolor Wedding Background with Flowers
Flowers whisper "beauty" and give an elegant look to your wedding background. The whole idea of using the water colour along with flowers is to give the sophisticated texture. These psd graphics background is available with text written on it therefore minimizing your effort. You may also see Blurred Backgrounds.
Medieval Invite Illumination Wedding Background
To add the feel of medieval period, blank wedding backgrounds are available and easy downloadable. These free wedding backgrounds add a bit of royalty to the whole idea of decorating the wedding invitation card.
Happy Wedding Day Background AI Illustrator Format
Nothing can be better than a wedding background having "happy wedding day "written on it. The overall design is wedding celebration oriented and the pink colour adds a charming tone to it. You may also see Best PSD Background Templates
Chalkboard Wedding Flowers Background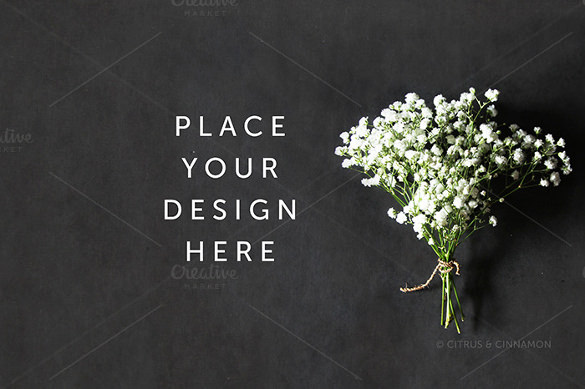 Minimalism is the pursuit of the essence of things, not the appearance. The white flowers compliment the black background in the best way possible. Keep your wedding memories simple, clean and beautiful to enhance sophistication.
Invitation Card for my Wedding Background
Wedding cards are very important for one. It suggests a theme and is an announcement of the most special day of someone's lives. With these free graphics background one will get the freedom of choosing any design for their wedding invitation.
Wedding Background for Invitations and Announcements
Digital Paper Watercolor Wedding Cards
Wedding backgrounds play a very important role in setting the ambience of the place. With our collection of free wedding background psd templates, one can use these watercolour digital backgrounds to provide a touch of serenity to the place. You may also see HD Backgrounds.
Valentine's Day or Wedding Background Illustration
Let Saint Valentine spread his magic all over your wedding with these lovely free graphics psd backgrounds. Download this right from the link below to make your special day a bit more special. You may also see Plain Backgrounds.
Wedding Invitation Backgrounds
Small things always make huge impacts. With our collection of 18 such small things in png format just to add on to your wedding backgrounds to make your day a lot more memorable. Download now to unlock this pack of surprise. You may also see Abstract Backgrounds.
Lace Border Rustic Wedding Background
Get a touch of vintage feel in your wedding with our lace border rustic free graphics wedding background. We have a variety of such lace border rustic backgrounds as free psd graphic templates for download here. You may also see Wood Backgrounds
Valentines Wedding Background with Red Hearts
Let the love in your lives flourish more with our delightful heart psd graphics backgrounds for your wedding. Download from our large collection toad that spice of love to your wedding to an extra level. You may also see Dark Backgrounds.
Wedding Background EPS Format
Everyone wants their wedding to be according to their dreams. With our range of wedding background eps format templates one can easily find a theme and a background according to their own dreams. You may also see Flower Backgrounds.
Printable Wedding Reception Wooden Background
Include a touch of nature with our printable free graphics psd backgrounds with the wooden reception background. Download the wedding background from here to get closer to Mother Nature on your wedding day. You may also see Rainbow Backgrounds.
Wedding Blank Background Mock Up
Let all of your creative colours flow with our blank wedding backgrounds ready to customise according to you at every point. Download one from the link below today to get your very own wedding background all designed by you. You may also see Fall Backgrounds.
Download Invitation Floral Background
Flowers always act in uplifting the mood and the ambience of the surroundings. Download from our large collection of free floral invitation backgrounds to make your wedding day a happy event for everyone around you.
Wedding Invitation Background Design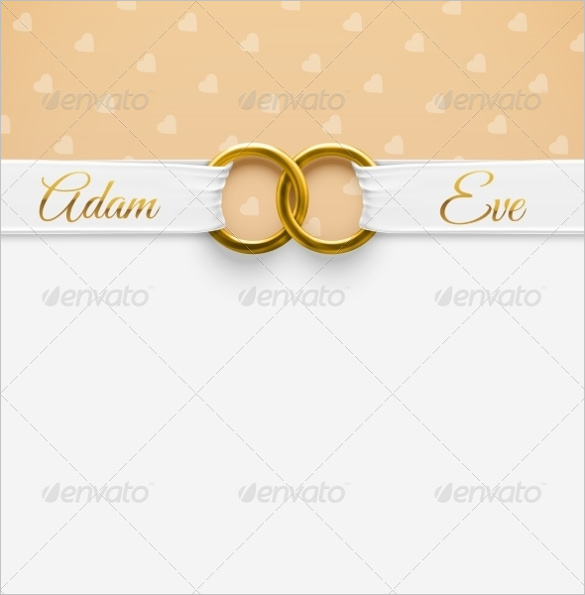 Do you remember Adam and Eve? They got married in the Garden of Eden and God was the lead Pastor! And now it's your wedding, so send out invitations about it using this template to people that you care about. God will also be there to witness the wedding. You may also see Cute Backgrounds
Confetti Wedding Invitation Background
The best union happens where there are more than one parties involved, or, at least, it weddings are considered successful when there are guests of honors, guests and witnesses. That is exactly why you should use this template to send unique invitations to your wedding day.
Wedding Postcard Invitation Background Template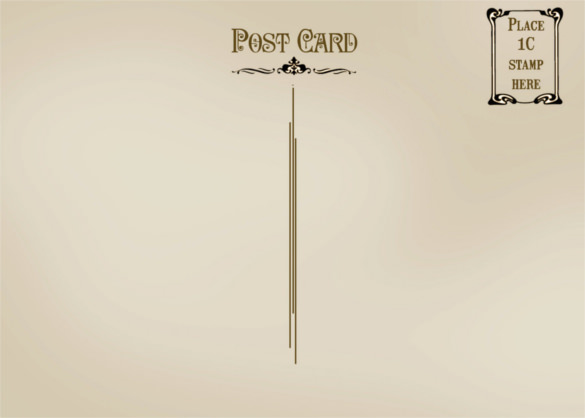 Remember those days of sending invitations by post? One can even get that feel in the modern times with our free wedding postcard invitation templates. Download one from here and customise it to find the best option for your wedding.
Simple Wedding Invitation Cards Background
The time has come to tie the knots – settle down with a good wife or husband and become a family! Here is a little something extra to spice up your wedding invitation. This unique card will help you remind people about your wedding, and I promise you they won't want to miss this event for the world. You may also see Gold Backgrounds.
Wedding Wood Background with Roses
Roses have always been an epitome of love. With our collection of free wedding background of roses, feel the magic of this wonderful flower uplifting the aura of the place. You may also see Winter Backgrounds
Wedded Bliss Backgrounds Template
Long gone are the days when life was blissful and happy. People have become so busy with their hectic schedule these days. But with our collection of the wonderful bliss backgrounds, one can relive those desirable days of leisure all for free. You may also see Paper Backgrounds.
Tree Rustic Wedding Invitation Background
Want to go back to those good old days? Use our collection of the free tree rustic invitation backgrounds to give your cards that old medieval touch. The best part is that the entire download is for free. You may also see Texture Backgrounds
Free Wedding Vector Art Background
Weddings are for two, and, probably, this digital paper is a clear enough proof. If you are looking for a unique template that you can use to add life to a wedding venue of a planned union, this template can make the best piece of template.
Soft Blur Wedding Background in Vintage Pastel
Flowers are often beautiful, and they shine bright too when pained or embedded on paper. And if you haven't sent real flowers before, this would be the best time to send a special wedding invitation card decorated with digital flowers.
Bright Wedding Background in Pink Colors Illustrator
Paris Wedding Invitation PSD Format
Burlap Wedding Invitation Paper Background Template
Wedding Rings Vector Invitation Background
Beautiful Vintage Wedding Cake Background
Soft Wedding Background Editable Vector Illustration
Hand Drawn Wedding Invitation Card Background
There is one thing unique about this template: the drawing. The drawing is full of love, a clear emblem that this is a perfect wedding template for anyone's next big day. You can download this for free, and use it as special invitation card to those you want to come to your wedding.
Wedding Cake Illustration Background
White Peonies on Wooden Wedding Background
Rose Wedding Background
Gold Rings Wedding Background Editable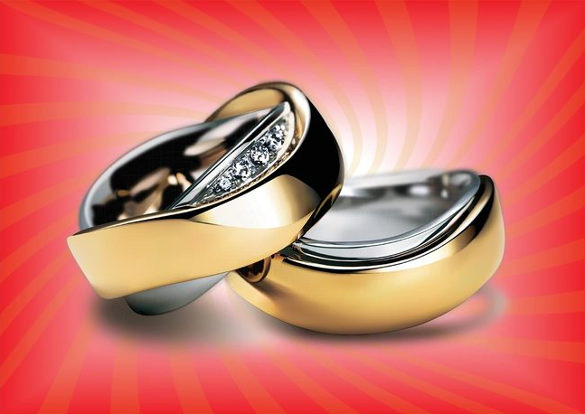 Pink Heart Made of Paper Wedding Background
Vintage Wedding Backgrounds PSD Format
Wedding Digital Wood Background Template
Wedding Invitation card with Flowers Background
Winter Wedding Snowflake Background
Gold Invitation Background Invitation Template
Grunge Beige Wedding Background
Wedding Fall Wheat Thank You Card Background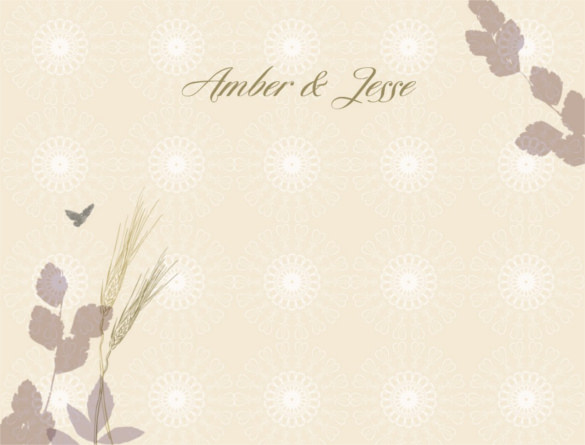 Everyone need to know 'Romeo and Juliet' are getting married soon, and this flowery invitation card template make a perfect piece to send invitation message about the big day to friends, colleagues and families.
Unique Invitation Card Backgrounds in PSD
Wedding Rose Decoration Background
Floral Vine Wedding Announcement Background
Invitation Seamless Background
Yellow Scroll Wedding Invitation Background
One-heart weddings are often the best of all time, and there is no better way to communicate how much you love that special someone in your invitation than to show it for real. Now download this piece and share the love with friends and families in the wedding circle.
They are amicable towards tweaking in Photoshop such that several filters and color correction methods can be applied on already existing backgrounds. Separate frames can be added along with texts and annotations. Some of these backgrounds come with their own text space and a collection of supported fonts which can be used by the designers to create their own message in the background. You may also see Girly Backgrounds.
Even wedding backgrounds can have several sub-themes and subcategories; they can be minimalistic which hugely rely on beige undertones and a deliberate infusion of white spaces, lacework or elaborate picturesque representations. The present trend is to cartoonify the message and the characters and give it a much lighter and happier tone. You may also see White Backgrounds
However all of this is flexible and a Photoshop expert can add different attributes and remove certain specs to create his or her own design. Such breathtakingly wonderful Best Wedding background Examples can be found at Template.net without any effort at all.
If you have any DMCA issues on this post, please contact us!