Construction of a building is no easy task. A whole lot of work should be done in a limited period of time and this means that there is a whole lot of planning that is to be made. One of the key areas that are to be planned when constructing a building is the money that is to be spent on the construction. A construction budget plan is therefore a plan templates that is made by builders to plan in advance the budget that goes into the construction of the building. It is important to make a construction budget tracking plan for every construction.
Home Construction Budget Template
Residential Construction Budget
Commercial Construction Budget Template
Construction Project Budget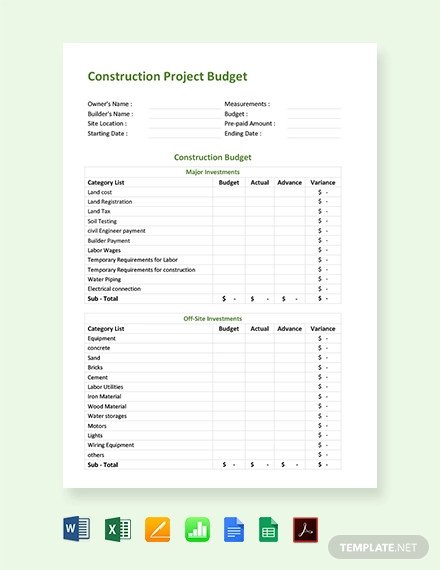 Simple Construction Payment Schedule Template
Sample Construction Receipt Excel Template
Monthly Budget Worksheet Word Template
Construction Checklist Template in Apple Pages
Construction Schedule Template to Print
Sample Construction Budget Template
bivinsfoundation.org
Download
Construction Budget Template PDF
gaming.ny.gov
Download
Project Construction Budget Template
classes.sdc.wsu.edu
Download
Residential Construction Budget Template
The Residential Construction Budget Template comes quite handy for builders and real estate developers who are engaged in constructing residential complexes and apartments. All of the these templates comes with various fields and sections that can assist them in defining budget of a particular project, its assets, investment to be made on its branding, and other essential tasks.
Commercial Construction Budget Template
The Commercial Construction Budget Template is one of the most commonly used templates that contractors, builders, and project developers use to define the exact plan and budget estimate of commercial buildings. Incorporating all the essential factors, all of these templates can be easily downloaded and customized to meet various purposes related to mall constructions, office-space constructions, shop constructions, and others.
Home Construction Budget Template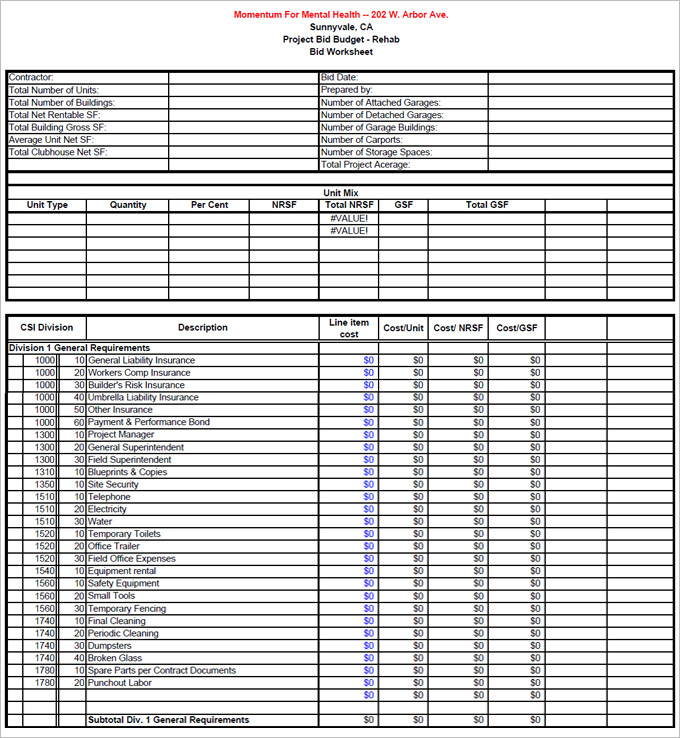 As the name suggests, the Home Construction Budget Template is designed and developed by industrial experts to help you create a detailed plan before starting a construction or renovation work at your home. You can easily use these templates to define pre-set sum that you have accumulated for the construction of a particular section to ensure that you never get overbilled.
What does a Construction Budget Plan usually consist of?
A construction budget plan is designed based on the building and the builder's necessity. Before you download one of the sample construction budget templates that we have got for free, you should know what a plan such as that is usually made up of. Here are all the components of a construction budget spreadsheet templates listed out.
All the areas of the construction that need spending on.
The money that goes into each of these areas.
A plan that is made so that the construction takes place within a given budget.
If you have any DMCA issues on this post, please contact us!