Resume
8+ Theater Resume Templates
Working in a theater is not only rewarding but also fulfilling. From managing art and controlling events to meeting new people and making more money, theater jobs are by far the most interesting careers in the entertainment industry. You can also see Proofreader Resume.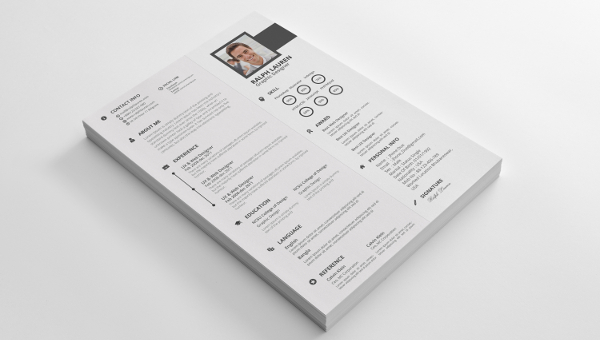 Writing an Artist Resume Templates should not take you long. With so many unique comprehensive templates available for use, creating the model from scratch is not just a waste of time, but also unnecessary. Following are the best templates that you can use.
Free Theatre Resume Template
Free Theater Actor Resume Template
Musical Theater Resume Template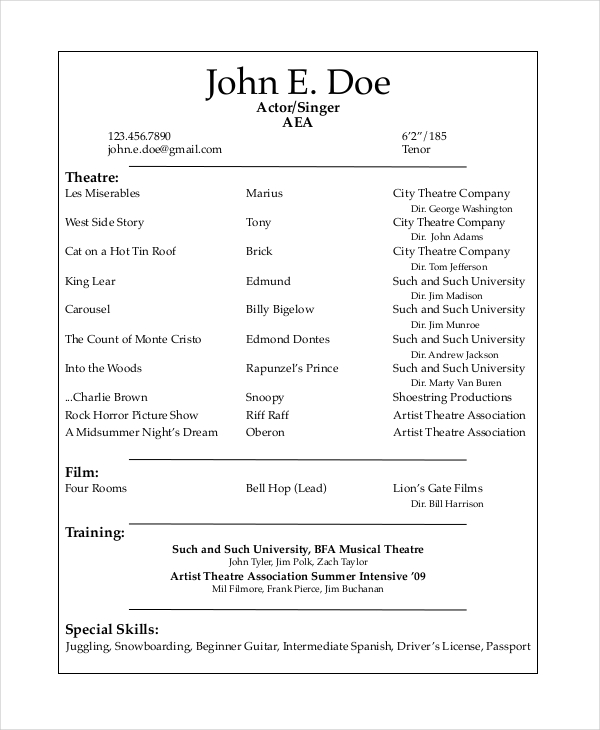 arts.uchicago.edu
If you want to become a theatre musician, you can use this template to write your resume, and then use it to hunt the job. This is the best template to use because it is free to download.
Technical Theater Resume Template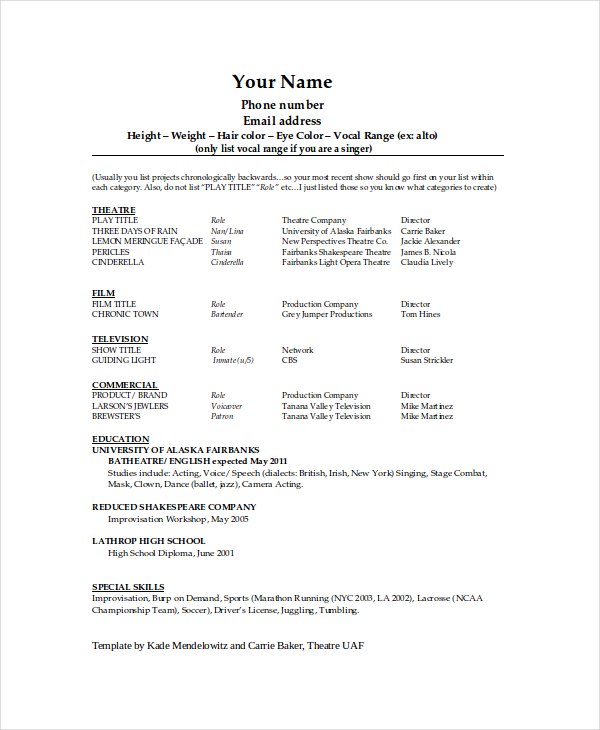 uaf.edu
The best thing about this resume is that it does not require a lot of editing. All you need to do is download the template, customize the template, and then use it as your resume.
Theater Director Resume Template
vle.bruford.ac.uk
Are you finding it difficult to write a theatre director resume? Well, the only thing you need to get started is a great resume template, and this one is pretty much a good one to help you write the best resume.
Theater Technician Resume Template
theatricaldesign.com
If you know how to work with sound systems, working as a theatre technician can be a great opportunity for you. All you need is a great resume, and you can use this template to help you prepare one.
High School Theater Resume Template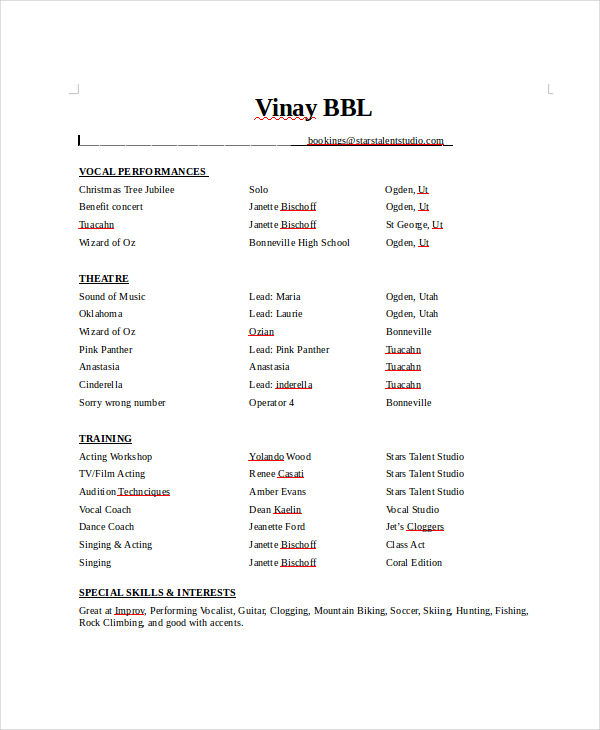 starstalentstudio.com
Working as a high school theater leader can be an amazing opportunity for you to work with the high school kids. Download and use this template to create a resume for the job application.
Operation Theater Resume Template
afeh.org
> What to Include in a Theater Resume?
Contact Information
What's the point of writing a theater resume if you don't include the contact information? You need to make sure you provide the most reliable contact details so that a potential employer can reach you when they need you. Also, try to include both day and night contact info; employers are likely to contact you at any time of the day. You can also see Nutritionist Resume Templates.
Career Objectives
Employers are always interested in what you intend to bring to the table. They are more interested in understanding whether you are ready to help the theater business move forward. That is why writing down your objectives is important. Many people often omit this part, but it is one of the most important sections of a resume.
> Theater Resume Tips
Give Priority to your Accomplishments
Employers are more interested in what you have helped your previous company to achieve. They are interested in knowing whether you have what it takes to deliver the best results to them. Therefore, it is important to talk more about the things you've achieved – not just the list of companies you have worked with before. You can also see Software Engineer Resume Templates.
Your Career Objectives must be Convincing
During an interview, an employer is probably going to ask you why you think you are the best for the job. Why not answer this question in your career objective section instead! While it is easy to forget to write about what you did best, it is easy to make your career objectives as convincing as possible.
Mistakes to Avoid in a Theater Resume
Avoid using long sentences. They are often difficult to read. Make the sentences short, and your statement must be concise and direct to the point. Try not to write unnecessary stuff. Make the Animator Resumes content crisp, attention-grabbing, and top-notch. Moreover, use active sentences. Passive voice won't do well for your resume.
Write your resume with confidence. If you are one of the persons who have the mentality that his resume will not win him an interview, change your perspective and make sure your resume reads well.