Alphabet Letters
24+ Arabic Alphabet Letters to Download – PSD, PDF
The number of Arabic learners is increasing day by day, as more and more people are showing interest in this beautiful language. Spoken extensively in countries in North Africa and the Middle East, learning Arabic becomes even more convenient with the Arabic alphabet sample letters template. You may also see Posters Templates.
The templates are easily available and very convenient to use, thus making these an ideal learning tool, as well as a great choice for other personal and professional uses. We have various templates for different uses of the alphabet, whether it is for tracing words for a tattoo, the practice of calligraphy, or a translation for English speakers, we got all those template samples just for you. You may also visit Decorative Alphabet Formal Letters.
Arabic Typography Letter Art for Professionals
These exclusively designed Arabic templates were created to highlight the main festivals and occasions. A series of four ads were designed specifically for the campaign purpose. The Arabic
professional letters
have been used to create a visual impact.
Various Arabic Alphabet Letter for Kids
These colorful and vibrant-looking Arabic
letter templates
have been specifically designed for the kids. The different colored
letters layout
will certainly attract the children and then can learn the language with more interest and ease. Also, they can remember the vowels and consonants easily.
Listen and Learn Arabic Alphabet Letters Practice
If you are searching for the Arabic Writing system templates, where you not only learn the language by seeing the alphabets but also grip have an over it by listening to the audio version. You just have to click on the
board letter
templates.
Printable Arabic with English Alphabet Letters
These Printable Arabic Alphabet Letters have been developed with the purpose of writing. They have become quite popular and are widely used across the globe. Here you can find that all the
academic letters
are in different sizes and as such adapted to other languages as well.
Arabic Alphabet Letter Learning Lessons
These Arabic
simple templates
have been designed especially for the kids so that they have a command over the language and also can learn to recite the Quran quite easily. Each of the alphabets has different hues which increase their attractiveness.
Arabic Basic Consonants Syllable Letter
If you want to improve your pronunciation of the Arabic letters and syllables then these Arabic alphabetic templates can prove to be more than handy. Although they comprise simple
designs
, you can download them and use them accordingly.
Arabic Alphabet Letter Worksheet for Kids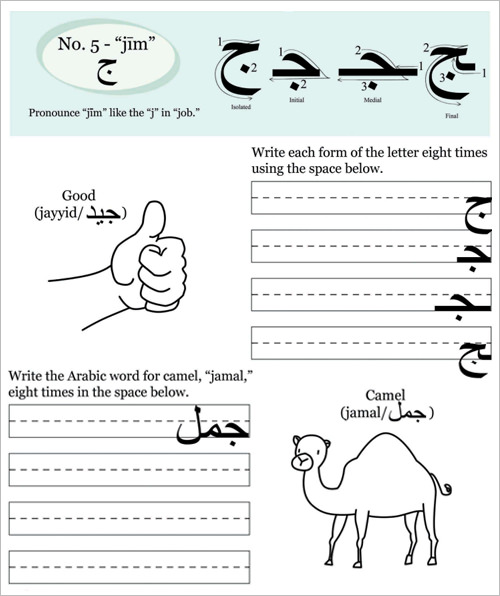 Learning Arabic can be tough for some
school menu kids
. But these unique and elegantly designed templates are there to increase their interest in writing Jam. They have been designed for
free workbooks
and for practicing lessons. It contains various images of animals, body parts, etc.
Arabic Alphabets Letter Chart Sheet
These are professionally designed Arabic alphabets or letter templates that can be extremely helpful to you if you are one of the beginners. If you see, the pronunciations for each of the
friendly letters
have been given in a simplified manner that can be easily comprehended.
Writing Types of Arabic Letters for Beginners
As the name suggests, these
sample templates
have been created for the students for first-time learners of the popular language, especially so that they can learn how to write the Arabic alphabet. So, download Arabic alphabets and learn to write quickly and easily.
College Postcard Arabic Alphabet Letter Print
These are eye-catching printable Arabic alphabet for
college letter templates
that have been designed or created using a variety of materials such as fruit labels etc. They can be extensively used in
graphic designing
, to create crafts, and also for different product designs.
Botanical Typographic Arabic Alphabet Letter Book
If you want to use the widely popular Arabic alphabetic for
school letters
for botanical projects such as for experimental topography and other purposes, then you can look forward to these templates. In addition, you can also use them for creating beautiful
graphic designers
and illustrations.
Modern Calligraphy Arabic Typeface Letters
These are the splendidly and authentically designed Arabic calligraphy letter templates which have a touch of simplicity as well as modernity. Here you can find a perfect blend of Kufic inscriptions and contemporary Arabic writing. The
simple letters
have different lengths and widths.
Free Arabic Alphabet Letter Wall Posters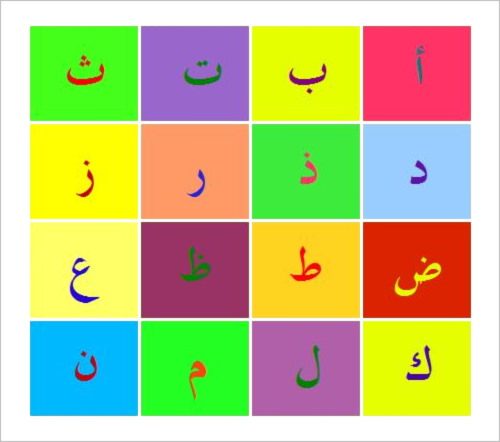 These free Arabic Alphabet
intent letter templates
can be an ideal choice for anyone who is looking for any poster design or
sample banner
advertisement to promote any product or service. They are bright and colorful enough to attract the kids as well.
Quran Arabic Alphabet Letter Writing
These Arabic alphabet letter templates are perfect for composing the Holy Quran because all the
simple cover letters
seem to be quite prominent. It will be a great asset for people who recite the Holy book of Muslims regularly.
Fun Arabic Alphabets and Number Stickers
Traditional Arabic Alphabet Letter Set
Vector Arabic Alphabet Letters Illustration
Printable Arabic Alphabet Chart with Pictures
Arabic Alphabet Letter Pronunciation
Freehand Tattoo Illustration Arabic Alphabet Letter
Arabic Alphabet Flash Letter Cards
Arabic Alphabet Letters – Upper and Lower Case
Tracing Basic Arabic Alphabet Letters
us.archive.org
Increasing Popularity of Templates
The Arabic alphabet true type font letter template in Doc is offered by a large number of companies around the world. Due to their availability online, it has become quite easy to get one's hands on these templates in a variety of colors and styles. Moreover, users in different age groups and with varied purposes in mind can make effective use of these templates as per their needs.
Why use Templates of Arabic Alphabet Letters?
The templates of Free Arabic alphabet letters (letter templates for students) are designed such, so these can be used conveniently by students and professionals alike. The reasons making such Arabic Alphabet Letters Download so worthwhile include:
Professionally designed
Easy availability
Varied range
So, whether an individual wants to increase his familiarity with Sample Arabic alphabets or create signs or simple banners, Arabic alphabet letters template prove to be an amazing option. You may also see Alphabet Creative Banners Templates.
Conclusion
It is quite evident that Arabic is one of the most widely spoken and written languages throughout the world. Therefore, people from are very keen on learning the language. The various types of Arabic alphabet or proposal letter templates are proving quite useful as the learning process has been simplified to a great extent. You may also check out Wooden Alphabet Construction Letters Templates.