Events are always the most anticipated moments. Every person wants to have that time when they can be free from their busy schedule and spend some free time out there, enjoying time and life with friends, families and significant others. Those times when events are about to happen means an opportunity to create special memories that will last for long, perhaps for a lifetime.
If you plan to host a big event, it would be perfect that you hire someone to manage the event from its start to the end. You can also visit the DJ contract template.
6 Steps to Create an Event Contract
Step 1: Terms of Agreement
Terms and conditions are very important for any contract. Your event contract must have all the necessary information about the client and the event details. It should cover all the 5 W's (what, when, where, why and who). You can check and see contract documents for a better idea on how to create the best contract covering all the topics.
Step 2: General Information and Company Policies
The contract should mention the services and products that you provide. It should mention all your company's policies, rules, and regulations. These policies can be- food leftover policy, insurance, deposit/advance, etc. so that the client has an idea of what to do in certain situations. You can check sample contract templates to draft a good contract. Make your policies clear and reasonable to the client.
Step 3: Services Provided
Make a listing of all your services being provided to the client, without missing any. In case you are asked for added services, mention them too. Also, mention the responsibilities the client has so that he/she can follow those too. List how many staff you are providing from your side and if there are any changes made.
Step 4: Food and Guest List
Provide a detailed menu that you have agreed upon with your client and all the facilities he/she has asked for and the cost with it. Make sure that you have the guest list with the guest count so that everything goes good at the event without any disruptions.
Step 5: Payment and Cancellation Fees
Specify the pay agreement in the contract that includes all the costs for the services you are giving, as well as tax and tip. Give a specific date as to when you want your payment and which payment method would you prefer. You can ask your client for an advance security deposit, in case you have extra costs to bear for the event. As event details may change suddenly, make sure you have a cancellation fee agreement, in case the event gets canceled.
Step 6: Signature
Leave space at the bottom of the contract for your sign and that of your client with the date. Always include a paragraph before signing as it is a declaration paragraph that states you assure for all the services and also provide your contact number in case any changes are to be made. See contract templates for more. Check event contracts for more information on how to create a contract. Make sure that your client reads the entire agreement before signing it.
Event Contract Template
Pan out all the terms and conditions related to the event you want through this event contract template. It will be easier for you to organize your ideas using this template for how you are going to host the event. It is customizable, easy to edit, and professionally planned. 
Wedding Event Contract Template
Weddings are one of the most special occasions in an individual's life. And it is quite obvious that nothing should ruin that special day. So, use our wedding event contract to make the perfect wedding you've always dreamt of, a success, by planning it way ahead. It is editable, completely customizable and this makes it totally worth downloading. Check it out now!
Printable Restaurant Event Contract Template
Looking for a contract that will help you achieve what you need to make an upcoming event happen? You are at the right place. We got just the thing for you in the form of our event contract template. This is a remarkably-made product that is guaranteed to meet your expectations and leave you with a permanent impression due to its user-friendly nature and because of the amount of ease of customization that it provides. 
Simple DJ Event Contract Template
Private Event Contract Template
Event Venue Contract Template
Event Planning Contract Template
DJ Event Contract Template
Band Contract Template
DJ Service Contract for Event
Wedding Event Planner Contract Template
The best thing with these blank is that you only have to download them and then use them as is. You can customize them if you wish to, mostly because you want them to match the event that you want to host. The contract should be legally binded once after preparation as it should be signed by both the parties for it to be legal. You will also find contract templates in PDF.
Event Photography Contract Template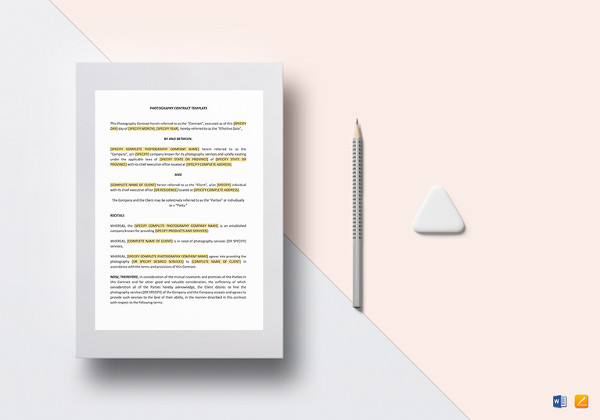 Event Sales Contract Template
Artist Event Management Contract Template
Wedding Photography Event Contract Template
Videography Event Contract Template
Catering Event Contract Template
A catering event contract should be written, then give it to the person you have chosen for the job and then make it legally binding between the both of you. Downloading and using event contract template is an easy way to get your contracts done. You can check contract templates for more types of contracts that can be easily drafted.
Event Planner Contract Agreement Form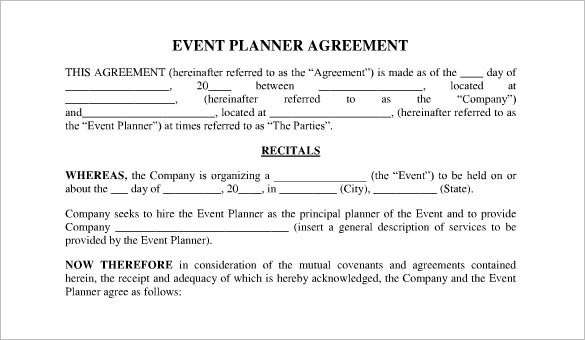 Download Photography Event Contract Template
Event Planning Contract Template Free PDF
theboxsf.com
Private Event Agreement Template
web.utk.edu
Hotel & Event Contract PDF Format Free Template
www.engr.utexas.edu
Community Partner Event Contract Template
epilepsyontario.org
Free PDF Format Event Management Agreement Template
911memorial.org
There are many contract samples available on our website. You can go through them and get a basic idea on how to create an event contract effortlessly.
If you have any DMCA issues on this post, please feel free contact us!