Note Templates
8+ Negotiable Promissory Note Templates – Free Sample, Example, Format Download!
A loan promissory note may be termed as negotiable promissory note if it meets certain legal requirements of the jurisdiction involved. In the United States, all negotiable promissory notes must adhere to rules established under the Uniform Commercial Code. Part of this law requires the writer, who is also the debtor, attaches collateral that is equal to the value stated in the note, and appends their signature.
Malaysian Law on Negotiable Note Instruments

faculty.kfupm.edu.sa
The Negotiable Instruments (Amendment) Note

prsindia.org
Negotiable/Transferable Instruments Conventions Note

afma.com.au
Negotiable Instruments Act 1881 Example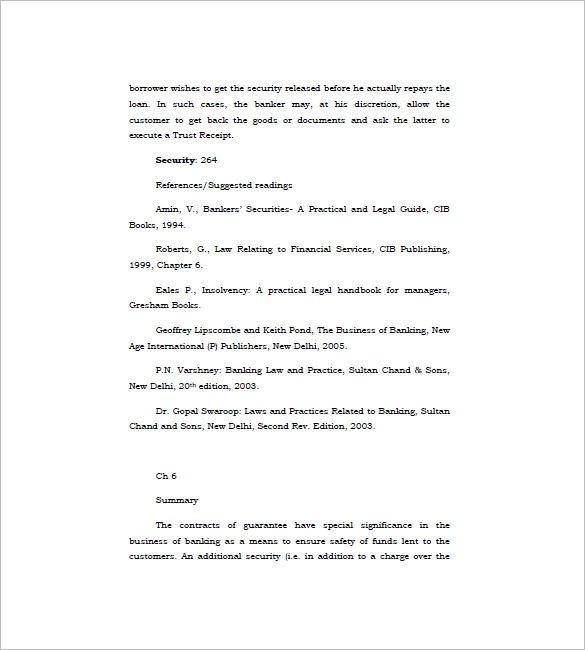 ddegjust.ac.in
Sample Types of Negotiable Instruments

business.olivet.edu
Negotiable Promissory Note Negotiable Instrument

law.missouri.edu
Sample 24 Negotiable Instruments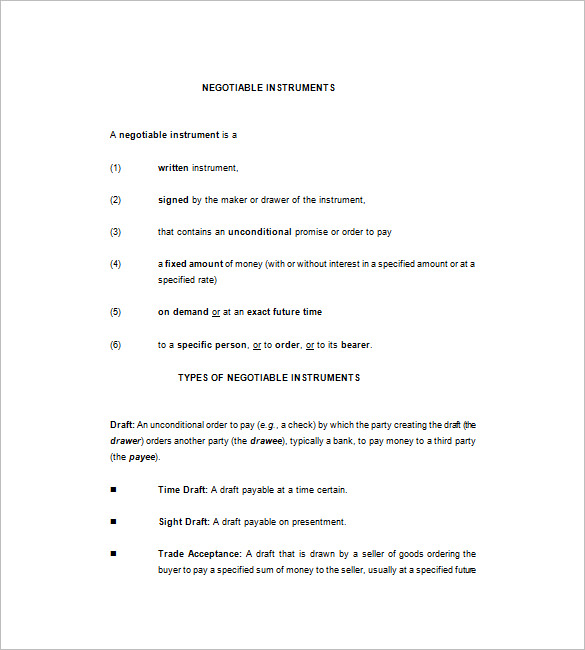 profj.us
Negotiable Instruments Law Printable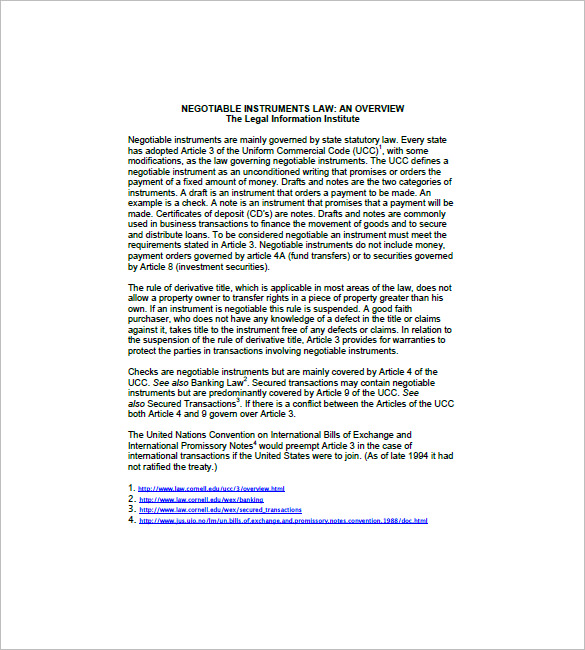 saylor.org
Once these are met, the note qualifies to be used as a financial instrument, in that it holds monetary value. This also means that it can be used in place of cash and can be accepted by banks for cash exchanges. Download some example sample promissory note in word format and learn how to write this type of promissory note. If you have any DMCA issues on this post, please contact us!