Note Templates
10+ Therapy Note Templates – PDF
People hit rock bottom and think there's no way out. Giving up seems the only option and you may need to reach out to other people. Other times, you really just need something, or someone to make sense of it all, before it becomes something you cannot control anymore. In worst cases, you may submit to anxiety and eventually, depression. Taken lightly, it can lead to a serious case of being mentally unstable. Because there are just places in our minds we could go to, that others cannot reach. You think it's a safe place. But it isn't, and you'll realize you want to escape it all by any means possible, which is why you have the option of getting help from professionals through enrolling or asking for therapy note sessions.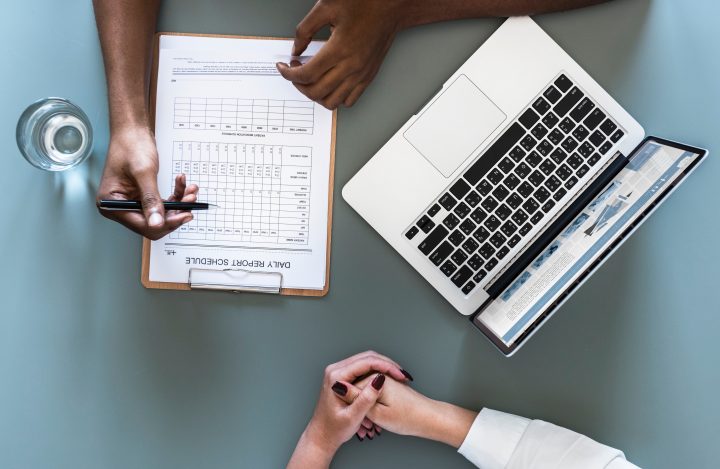 Therapy Record-Keeping Sample
Therapy Progress Note
Session Notes Documentation Guide
Even If You Think You're Fine, Get Therapy
Never mind what others may say about taking physical therapy. So take the big step, because this may just be the best decision you can make for yourself. Just be sure that you will be working with someone, qualified to do it with you. Otherwise, you can end up in an entirely different but still worse state, that can still be depressing. The professionals will have a process ready for you, in a structured way, depending on the level of the situation. At the end of it all, you will have learned loving yourself enough for you to welcome positive thoughts, and not entertain too much negativity. It may be hard at the beginning, but with enough sessions, you might just be back on track, enjoying your life, and looking at it in a better, whole new way.
Physical Therapy Daily Note
Progress Note Sample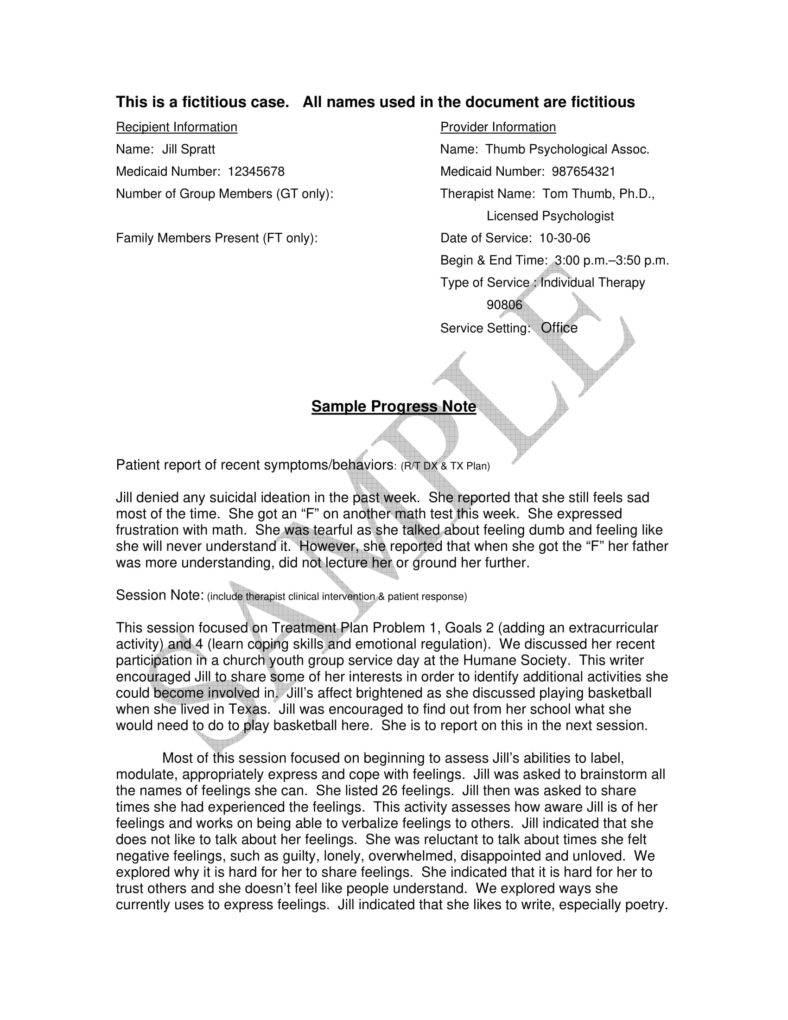 Progress Notes
Bringing yourself to admit you need help is challenging enough as it is. Finally going to that clinic recommended by somebody or some facility you have found out to be reputable, and facing the person who's supposed to help you get through this is another step that would be difficult to take. You know for a fact that at the end of the day, you only have yourself to trust for the most vital of decisions. People may give you advice, talk to you, even make you feel better. But you need a process that can have long term benefits to your mental and emotional health too. You may also see Doctor Note Template.
Depression is draining, and it makes dealing with life even more difficult. Therapy helps you manage stress and problems through techniques that changes the way you behave and think. And it's actually very common. It's just that, the idea of talking to a shrink may seem uncomfortable for most people, what with the topic of depression and mental health issues still kept in closed doors, and refused to be discussed out in the open, even in a country like the United States.
Find A Competent Professional
Finding a therapist note template will be easy enough because of the amount of private practice around the area. The best of them will have a price tag that you think you may not afford. But then it will be worth it, given that prior history, you would have thought so low of yourself. The fee may be reasonable enough, when you consider that you need the kind of help that can only come from people who are well rounded with what can make you feel better.
Aside from them expertise to get you through your situation and help you become better, a therapist who have had years of experience and takes his or her job seriously should also have the skills to take down notes of your therapy sessions so that all people involved would have a record to refer to just in case you need it. And one of these days, you may need it. You may also see case note.
Group Psychotherapy Progress Note
Child-Centered Play Therapy
Case Note Sample Narratives
Tips for Therapists on Notes-Taking
Contrary to what other people may think, being a therapist is also far from easy. You have to spend years of training and you have to be brave enough to face and listen to the worst of horrors coming from clients who have been through hell and back. Sometimes you even get affected.
The professional in you will try to do a good job by following a process that best fits the client and not try to get caught up with what the person have been through. But all of us are humans. Even professionals feel for their clients and they also try to make sense of it all. And as a therapist, you have to do what you have to do, and that doesn't just mean listening to the patient, prescribing medications, arranging the next session and meeting. It also means keeping record of your sessions and of your client's progress note, or lack thereof.
1. Create a schedule
A lot of therapists think that they can just cramp in a few notes after the sessions or write down what they remember within the week, but notes-taking, especially for therapy, doesn't work that way. You cannot just squeeze in what you and your client have talked about and what his current situation is. Planning also applies in taking down notes. Make sure you have more than enough time to write your notes and makes sure the time you have is separate from your other tasks in the practice. Create a realistic therapy schedule.
Do the math to assess how much time you will be needing. One factor for this will be the number of clients you see in a week. 10 minutes for each notes would mean a couple of hours and a half that you should be making time for, every week. For most professionals, this is already reasonable, but if you think having to spend that much time just for notes-taking each week would be enough to give you a bad headache, then you may want to consider having collaborative notes for a number of clients. You can explore your options, but you have to ensure that you only go for what would work best for you. You may also see Printable Doctor's Note Templates.
2. Simplify your template
Most therapists like to start out in their private practice by adopting every technique in clinical documentation they learned from their previous mentors. But that doesn't really work well most of the time, because having a private practice is supposed to mean freedom in your therapy methods and strategies, and that extends to your notes too. If you have selected a template, then use it on all of your clients and you better stick to it too. It's okay to try other templates but sticking to one for at least a week or two would help you decide if you like it, then you can move on to another one if you find that it doesn't work well with the way you do your notes. When you get used to writing the same way consistently, you will not get so worked up about taking notes and it will just flow naturally, making the process smooth.
3. Complete your notes
There are a lot of therapists who falls prey into jotting down haphazard notes at the end of a session with a mental note to finish the rest later, tomorrow, the day after that, within the week, etc. At first, it would seem like a great idea, but it would just be a mumbo jumbo of things you can't make out anymore, with the most important details forgotten, if we're being real. You may also see Medical Note Templates.
You think you're doing it so as not to forget something. But it just really create a false sense of security because it encourages procrastination. When therapists hold off on writing notes, thinking they've got it covered, they discover later on that they have a pile of snowballs to work on a few months later, and then you won't know where to start anymore. You may also see Treatment Note Templates
Naturally, you won't want to end up in the same situation. Without the real notes, or the ones that contains the most vital information of what happened with your sessions a couple of months ago, will cause a disaster on your patient's note records. Most therapist don't want to get to the point of allowing themselves to rely on notes that aren't accurate, as their safety net. So it's better to take down notes, and finish it.
4. Review
After every session, it's important to do a review of your notes so that you can determine which part was unnecessary and which ones should be left as they are. Go through six months' worth of notes from one client. You will likely identify themes that aren't necessary and those that are essential. This is for your future reference, which means you would know how to avoid nonessential content in your notes-taking next time. And while you're at it, you can identify things that you may have missed out on, or needs to be improved for clarity. You'll be able to do this in less than two hours. You may also see Nursing Note Templates.
Printable Therapy Progress Note
Easy to Edit Therapy Note Template
Let's face it. Clinical content can be vague and quite difficult to outline. For quality improvement of therapy procedure note -taking, you will find experts answering a lot of questions with "It depends," and that phrase is frustrating to a lot of people, never mind therapists. However, once you've had enough practice and were diligent in following proper content procedures, you'll also have a general mindset for making the task of note taking much simpler.
More in Note Templates