Resume
27+ Driver Resume Templates
Building and creating your own resume for a specific driving position can be quite confusing. There are a lot of things you would like to say about yourself but you do not know if they will be able to help your chances of landing that job you are applying for. For you to be able to have an idea of how you can proceed to build your resume templates, you can use a driver resume forklift resume as a guide.
There are all kinds of vehicles involved in driver positions, such as taxis, tow trucks, school buses, jeeps, two-wheelers, and 4 wheelers. Whether you're searching for work in a logistics warehouse, pizza restaurant, Uber service, or courier company, submitting a comprehensive resume is integral. A resume helps your track personal details relevant to the given driver position, like your commercial driver's license (CDL). And so, we've prepared tips (below) to help write resumes for freelance heavy drivers, entry-level light drivers, full-time cab drivers, and much more.
Semi Truck Driver Resume Template
Class B Driver Resume Template
CDL Truck Driver Resume Template
Casual Driver Resume Template
Commercial Truck Driver Resume Template
Delivery Truck Driver Resume Template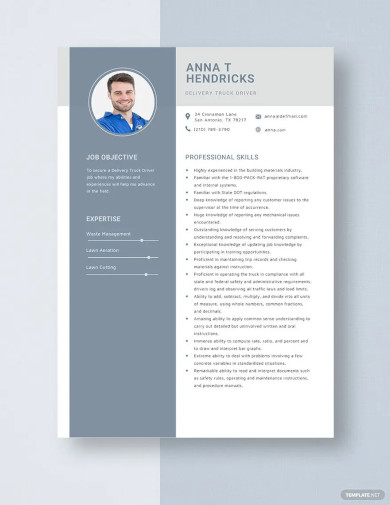 Free Chauffeur Driver Cover Letter Template
Free Drivers License Examiner Cover Letter Template
Class B Truck Driver Resume Template
Casual Driver Resume Template
Light Fuel Driver Resume Template
Sample Forklift Heavy Driver Resume Template
HazMat Jeep Driver Resume Template
Commercial Boat Driver Resume Template
Ambulette Company Driver Resume Template
4 Wheeler Driver Resume Template
Basic Executive Car Driver Resume Template
Certified Personal Driver Trainer Resume Example
Professional Warehouse Driver Resume Template
Simple Logistics Route Driver Resume Template
Entry Level Tow Truck Driver Resume Download
bestsampleresume.com
This resume is used specifically for applying for a truck driver's position. This sample focuses on your experience in heavy vehicles and your ability to safely take on the driving work. Because of the advanced requirement of the job, previous work experience must be expounded. You may also see Executive Resume.
Hotel Pizza Courier Delivery Driver Resume Template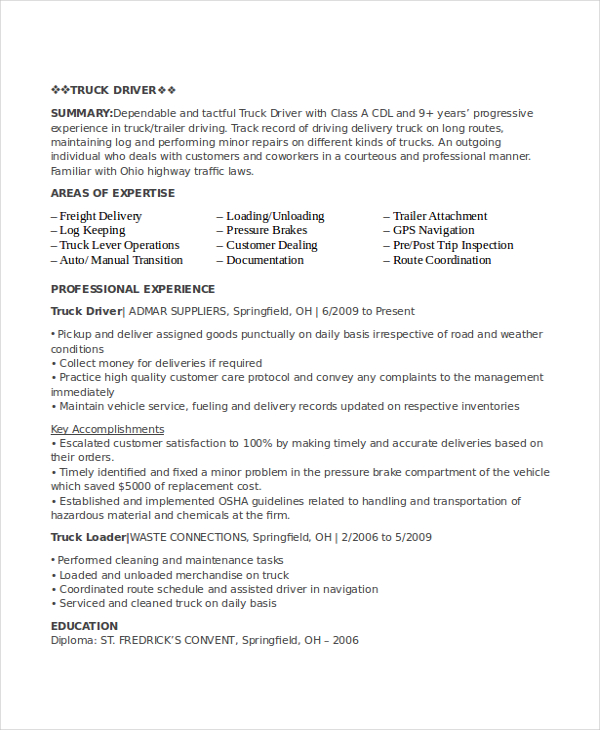 coverlettersandresume.com
Being a delivery driver relies on expert driving skills and the ability to safely deliver cargo and packages to the destination. Skills and previous work experience are highlighted in this simple resume.
School Bus Driver Resume with Personal Summary
dayjob.com
In this basic resume, your various skills and competencies are elegantly presented to the reader. Information such as experience and abilities are detailed in bullets that deliver them directly and as precisely as possible.
Forklift Driver Resume with Job Experience Template
livecareer.com
You can use this template to create your own resume easily. Your specific details are displayed in a professional manner. The neatness of the template allows the reader to freely read your qualifications.
Free Uber Cab Taxi Driver Resume with Objective Template
resumeok.com
This simple and direct approach to a outline resume aims to deliver your message as clear as possible. Use the different bulleted items so that you can properly describe your qualifications to the employer through the application.
Free Simple CDL Taxi Driver CV Template
paperpk.com
Free Two Wheeler Beginner Driver Resume Format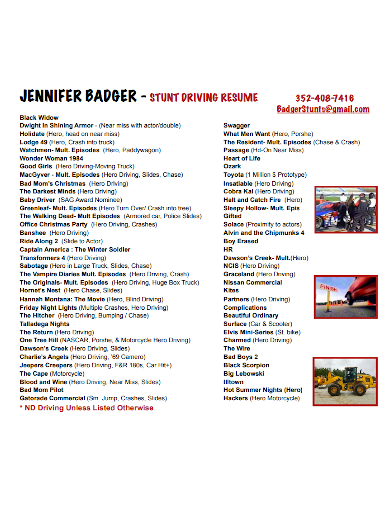 susanhandy.ucdavis.edu
Free Freelance Driver Resume Template
courtney-driver.com
> What do I need to emphasize in this resume?
Your experience must be expounded as much as possible. Your previous work and personal experience in driving are your stepping stones and your definite assets to show your prospective employer that you are fit for the specific requirement of the job of ability and expertise. You may also see Cashier Resume.
> Demonstrate your skills in communication
Just because you are applying for a skills-based job doesn't mean you can neglect your communication skills. Pay attention to how you deliver your points in the professional resume. How well you communicate to the reader through the way you write is definitely a plus.
> Do I need a lot of descriptions in my competencies?
As long as you can deliver your point across, there is no need to overdose your resume with descriptions. A brief and precise overview of your qualifications is enough. Employers rarely spend a great deal of time browsing all the entries in the resume. They just get the gist of the message. You may also see Chef Resume.
These resumes come with a clear system of guidelines of what you need to write and how you must deliver them. The right choice of a suitable Mechanic Resume will definitely help you in creating an application that properly showcases your qualifications so that you can make your mark on the list of candidates.