Card Templates
15+ Flash Card Templates – DOC, PDF, PSD, EPS
Are you having trouble making a Flash card simple on your own? Well, you don't have to waste time doing something you don't know how to do. Thanks to readymade flashcard templates available now, anybody can choose their favorite flashcard, edit, customize, print and it's done. So simple, right? Simpler is the fact that we have compiled a whole bunch of them on this very page for you. You can take advantage of our plantilla designs to create a study card, 3×5 index card, square card, mini sample note card, 4×6 cue card, spelling card, double sided revision card, and more. And if you're on a Windows system, you can customize these templates using various MS Office Versions (Microsoft Word 2003, Microsoft Word format 2007, Word 2010, Word 2013, Word 2016, Word 2019, Word 2021). Even though the templates are re-designed, you're in control of what contents go on them. You can even make Anniversary Card Template as flashcards.
Preschool Flash Cards Template
Free Online Editable Flash Card in PDF Format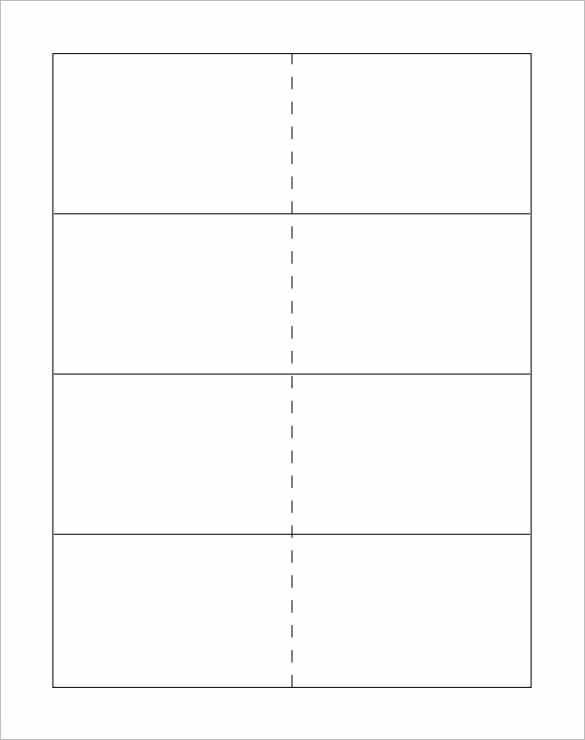 This online editable flashcard template is available in PDF format. You can download it for free and customize it according to your need in any size. The blank card is partitioned from the middle half where it has to be folded and on other four portions in equal sizes
Free Front and Back Flash Card in Word Format
The flash card in Word Format here arrives with instructions on the front and backside of the card. You have to cut it, fold it horizontally, and customize it with your picture details. You may also see trading card templates.
Free Funny Animal Flash Cards with Numbers – $6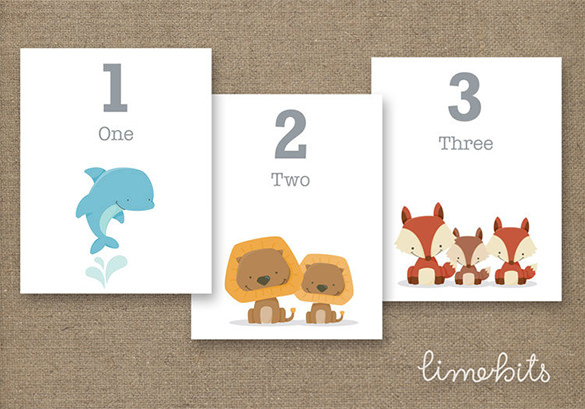 This template here offers a fun way to teach the fun of numbers to your young one as each of the flashcards here presents a pictorial display of figures for each of the numbers. You may also see Animal ID Card templates.
Free Math Flash Mini Cards with Revision Template
If your little one has just started to learn additions, this flash card professional would be a fantastic instrument for his practice. The star rating system encourages the urge to perform well. You may also see greeting card templates.
Free Classical Conversations Flash Card Study Template
This shape basic flashcard template has shapes of a different regular polygon in high-resolution printable PDF format. This template can help your kid learn about the basic shapes and you can even gift it as a gift card or decorate a nursery with it. You may also check out here anniversary card templates.
Free Educational Home School Flash Cue Card Template
This 1-10 educational home school flashcard template is available in four different colors and you can even download a blank version of it and get it colored in with your favorite paint. You can download it in word or excel formats. You may also see time card templates.
Free Children's Educational Animal Alphabet Flash Card
This children's plan educational animal alphabet flashcard is available for all the English alphabets. It has pictures of animals with their names written on the card that starts with a specific alphabet. You may also see Service Animal ID Cards Templates.
Watercolor Animal 4×6 Flash Note Cards for Kids Template
This watercolor animal flashcard template has names of animals that start with each English alphabet and their pictures painted on the card with a watercolor-like look to give it a more realistic effect. It is available in PSD formats and EPS formats. You may also see DL card templates.
Vintage School Flash Cute Cards with Spellings Template
This printable vintage high school flashcard sample template has cute designs of things that start with each English alphabet and a small description of each one of them on the card. Perfect teach the little ones! You may also see rack card templates.
Free ABC Alphabet Flash Card Design Template
New Preschool Learning Double Sided Flash Card Template
Free Plantilla Flash Palm Card
pacollegetransfer.com
Free Flash Card with Square Shape
edrawsoft.com
Free 3×5 Flash Index Card
leeschools.net
This flash card in PSD is both a game and a fun educational tool where you have cute pictures of different animals for each alphabet. It would be excellent to encourage visual memory. You may also see creative card templates.
Vocabulary flashcards are other ideas that need to be made with customization. These printable templates are easy to be used which can be customized from the toolbar. Notes can be added on the flash Card in Publisher quite easily as per your selection of the grid.
More in Card Templates