Card Templates
27+ Invitation Card Designs – PSD, AI
Parties and events are essential parts of one's social life, and most people have surely attended one at least once in their lives. There are many kinds of events, from personal events such as weddings or prom nights to business events such as corporate galas or charity fundraisers. And most of them requires an invitation card to inform attendees of the basic details they need to know before going, such as what and who the event is for as well as the date, time and location of the event.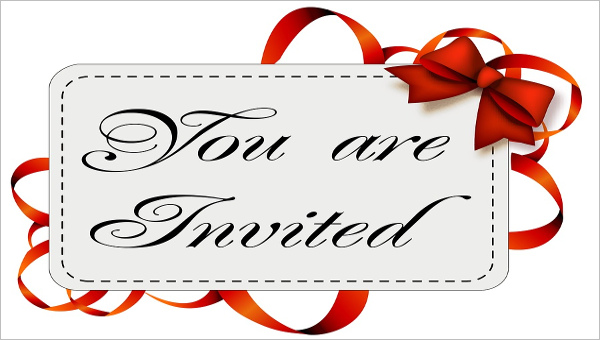 For most occasions and parties being held, invitation cards play an important role in organizing and making the event successful. Without them, parties will be boring as no guests will be attending. In this article, we will discover the different elements of designing invitation cards as well as providing you examples of various invitation cards designs, together with other Printable Card Designs available on this website, that you can download and use for your own parties and events. So, feel free to browse through the templates and make sure to take your pick!
Funeral Program Invitation Card
Farewell Invitation Card Template
Simple Wedding Invitation Card Template
Restaurant Invitation Card Template
Award Invitation Card Template
VIP Invitation Card Template
Invitation Card Template
Farewell Party Invitation Card Template
Golf Invitation Card Template
Business Invitation Card Template
Wedding Invitation Card Template
Event Invitation Card Template
60th Birthday Invitation Card Template
Wedding Anniversary Invitation Card Template
Annual Meeting Invitation Card Template
Wedding Invitation Card Template
Birthday Invitation Card Template
Bachelorette Party Invitation Card Template
BBQ Party Invitation Card Template
Baby Shower Invitation Card Template
Wedding Dinner Invitation Card Template
Housewarming Invitation Card Template
Family Reunion Invitation Card Template
Farewell Invitation Card Template in Word
Baby Naming Ceremony Invitation Card Template
Baptism Invitation Card Template in PSD
Formal Invitation Card Template
Formal Dinner Invitation Template
Birthday Breakfast Invitation Template
Business Meeting Invitation Template
Church Invitation Template
Company Picnic Invitation Template
Conference Invitation Sample Template
Wedding Invitation Card
Wedding Reception Invitation Card
Wedding Rehearsal Dinner Invitation Card
Wedding Shower Invitation Card
Birthday Invitation Card
Disney Birthday Invitation Card
Download
Surprise Birthday Invitation Card
Anniversary Invitation Card
Business Anniversary Invitation Card
Birthday Anniversary Invitation Card
Engagement Invitation Card
Engagement Party Invitation Card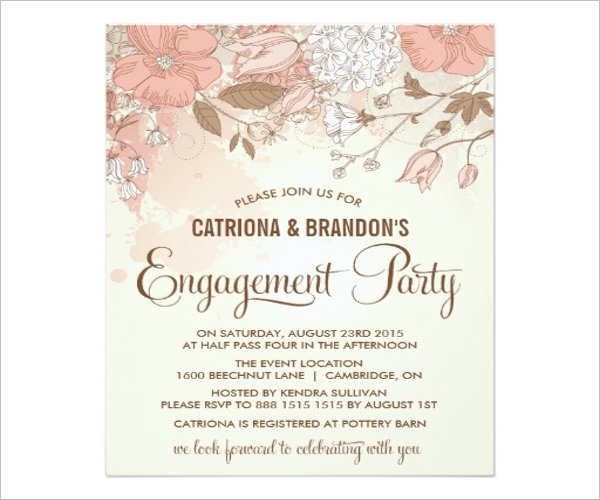 Download
Engagement Ceremony Invitation Card
Animated Wedding Invitation Card
Download
Event Invitation Card
Corporate Event Invitation Card
Creative Birthday Event Invitation Card
Formal Event Invitation Card
Types of Invitations Based on Type of Events
As mentioned earlier, there are different types of events ranging form formal to informal ones and so, there are also different types of invitation cards which depends on the type of event it is being used for.
Business Events
For business events such as corporate dinners or annual company parties, business invitations are given out to clients and business partners and, sometimes, the company's executives and employees to invite them to such events. Other business-related events include an open house for a new office or store, a corporate management seminar, and other business-oriented goings-on. Most business event invitations follow the same format as that of a formal business letter, although you can always experiment if you'e going for a less formal theme.
Social Events
When speaking of social events, we think of formal gatherings such as weddings, catered parties, and black-tie dinners. But they can also be casual affairs such as a backyard birthday bash or a barbecue. Social events can also refer to gallery openings, art shows, or music concerts and school performances. Intimate parties such as bridal showers, birthday parties, and holiday celebrations can also be considered as such. Invitation cards for these occasions, such as Anniversary Invitation Cards, usually have a more personal nature that is why it uses words and designs that are personal.
Other Events
Other events that requires an invitation includes speaking engagements or performance requests, which ask individuals to speak at conferences and seminars or music groups or artists to perform at functions or recitals. The type of invitation these events require is different form the rest as they include payments given to the invited guest for attending the event. Perhaps this is the most interesting one as you get paid for coming whereas you spend money for outfits and such for the others.
Types of Invitations Based on Structure
Aside from handing out cards, invitations can also be given out in many different ways. Even so, they all serve the same purpose: to set the tone for an event, to provide basic information to guests, and help them decide whether or not they can or want to attend.
Handwritten invitations. For intimate affairs such as luncheons and small dinner parties where guests are just a handful in number, handwritten invitations are usually sufficient and cost-effective. Like Houeswarming Party Invitations, they are written in pretty pieces of stationery where you can add a lot of personal touches such as individual notes for each invited individual.
Electronic invitations. With the popularity of text and email messages, it is just practical nowadays to send out invitations electronically. Using them has a number of benefits, including saving on postage and printing costs, the ability to send out large amounts of invitations at once, and getting RSVPs almost immediately. This is also helpful if you're planning an event at the last minute and you have no time to mail invitation cards.
Party invitations. Contrary to handwritten invitations, party invitations take some time to design, print, and send out as they are usually in large volumes and are often distributed to 50 or more guests. Examples of these type of invitation are those for weddings, corporate parties or a 50th birthday celebration. Party invitations often include an RSVP to enable the host to plan the party well.
While you're here, you can also check out our Free Invitation Cards for more interesting and fun ideas.
Dinner Invitation Card
Dinner Party Invitation Card
Formal Dinner Invitation Card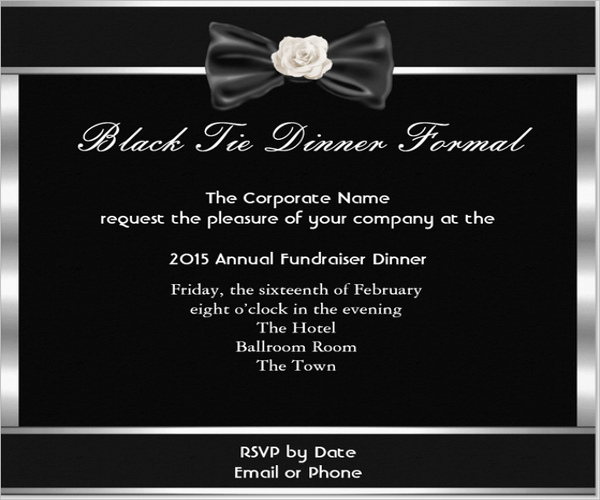 Business Dinner Invitation Card
Download
Retro Invitation Card
Retro Themed Invitation Card
Retro Party Invitation Card
Retro Birthday Invitation Card
Retro Wedding Invitation Card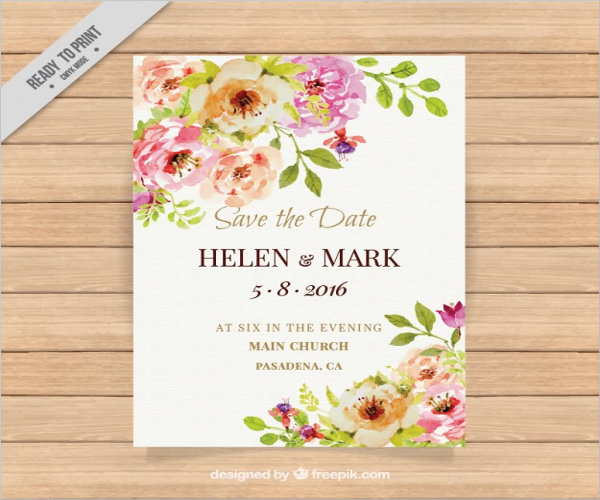 Download
Traditional Invitation Card
Traditional Wedding Invitation Card
Traditional Engagement Invitation Card
Farewell Invitation Card
Farewell Party Invitation Card
Download
Invitation Postcard
Party Invitation Card
Cocktail Party Invitation Card
Freshers Party Invitation Card
Different Kinds of Invitation Cards
Moving on to the invitation cards which are usually party invitations and given out for both formal and social events, there are a variety of card types that you can chose from depending on your preference. Some of them are:
Flat invitation cards. Flat invitations are often open-faced invitations and are composed of a single page which displays information about your event at a glance. These invitations are great for casual weddings, save-the-date notices, and other special events. They can be handwritten for a more personalized touch.
Send and Seal Fold-Up invitation cards. A fold-up style works well for events that requires an RSVP such as a wedding with reception, catered dinner parties, or fundraising events as it is an all-in-one invitation that contains the event details as well as a tear-off response card to keep the reply process simple.
Pocket invitation cards. Mostly used in more formal events, elegant pocket invitations are made of colored and layered paper invites carefully placed in an enclosure such as an envelope, gatefolds, or a color-coordinated ribbon. They are usually used for formal weddings, baby showers, or awards ceremony.
Folded invitation cards. Taken from the classic greeting card, these invitations usually feature a photograph or image as well a typographic design on the front while the details about the event are printed inside. They can also be used for honoring a special person or any other social party.
Elements That Should Be Included in an Invitation Card
Although you are free to add personal items in your invitation cards, you have to make sure that these basic information are included in your invitations, which can also be applied to any kind of invitations as well as to Business Invitation Cards.
What. There are many kinds of invitations, so you should indicate what the invitation is for and what kind of occasion is being celebrated and event the person being is invited at.
Who. The host of the event should be indicated in the invitation as well as and most especially the honoree or who the party is for in case it's a birthday, retirement, or a surprise party.
Where. You don't want to get your guest lost or, worse, not being able to come because they don't know where to go. Perhaps one of the most important part of an invitation is the location.
When. Just like where, when the party is happening like the date and time should be indicated if you don't want your guests to arrive while you are still preparing.
RSVP. An RSVP with its deadline is needed in case you have a limited venue or you need an accurate count of who is coming in order to know how much food, drinks, and party wares you should prepare.
Dress Code. In case you are preparing a themed party and you want your guests to come in specific attire, it should be stated clearly in the invitation to make sure your guest don't get out of place.
Don't forget to take a look at other Invitation Templates available on this website for more ideas.
Professional Invitation Card
Professional Wedding Invitation Card
Professional Birthday Invitation Card
Professional Business Invitation Card
Handmade Invitation Card
Handmade Birthday Invitation Card
Handmade Wedding Invitation Card
Download
Handmade Baby Shower Invitation Card
Housewarming Invitation Card
Housewarming Party Invitation Card
Housewarming Ceremony Invitation Card
Download
Corporate Invitation Card
Corporate Event Invitation Card
Corporate Anniversary Invitation Card
Corporate Party Invitation Card
Modern Invitation Card
Modern Engagement Invitation Card
Modern Wedding Invitation Card
Modern Birthday Invitation Card
Corporate Christmas Dinner Invitation Card
Tips in Making Perfect Invitation Cards
Before sending out your invitation cards, you have to make sure that your cards is not just ready to serve its purpose, but also it should encourage your guest to attend your celebration. Here are some tips on how to make a perfect invitation card.
Make sure to include the right information. Important information details such as the date, time, location and any other additional information that your guests should know needs to be accurate to avoid confusion and miscommunication. This information might also include whether there is a need to bring gifts or not, whether a formal attire, a casual attire or even a costume is expected.
Set the mood. Becuase your invitation cards serve as the frontliner ad a marketing piece for your event, it is just right to set the mood and tone of the celebration with your choice of design elements, such as photos, symbols, icons and colors. You can start by downloading the Free Invitation Cards available on our website in order to create the perfect layout for your cards.
Provide directions and maps. There is no harm in going the extra mile to include directions and a map to make sure your guests don't get lost on their way to the venue, especially if it is outside or not in your home. For celebrations where most guests have already been in your house, there is no need to provide this type of information.
Be creative and cost effective. Instead of sending out layered invitation cards for less formal events, you can be creative without spending a lot by sending out single or double-panel invitations. This way, you can save money on buying and printing unnecessary information and accessories for your invitations such as envelopes.
Print with practicality. Thick and glossy paper stocks can be costly for printing but you also have to consider how durable your invitations should be so that it would still look nice upon reaching its recipient. You can also choose to be eco-friendly by using recycled paper which can also add some organic yet elegant element to your design.
Impress Your Guests
Invitation cards should not just inform recipients but should also tend to impress upon reaching the hands of guests. The way the design and content presents itself shows how much the event meant to its organizers and how much effort they have put in. Therefore, much thought should always be given to its design.
Although invitation cards seems pretty useless after the event, beautiful and creative cards do not seem to have this dilemma. Most of the time, guests hold on to them for a while and even end up keeping them for good, as they are used as souvenirs or sources of inspiration for the next event that they are going to host.
Conclusion
We are sure that the card designs on this page have a one-of-a-kind sense of personality and charm to boost attendance at your special occasions or business events. They are editable according to your preference and makes it easy for you to unleash your creative flair, so get the word out about your celebration with one-of-a-kind invitations that perfectly reflect your style.
We hope that you are able to find inspiration among the cards presented on this page and were able to pick a perfect design for your event. You can also check out other articles on this website for more design ideas, like our collection of Event Invitation Postcards and Sample Invitation Flyers.
More in Card Templates