Identification cards or ID cards are used everywhere. They are vital to have for each individual. Identification cards speak for itself as they are used to identify a specific individual who owns the specific ID card. These types of cards are necessary in some places, such as school and companies, in order for the employers or the security guards keeping safe the place to make sure you are a valid student or employee in the place.
ID cards can be in the form of driver's licenses, passports, or any piece of card that has stated your name and birthday with your most recent picture. Perhaps you have landed upon our site because you are in need of ID templates design for your personal purposes, and for that, you have come to the right place. We have different card templates design styles that you can choose from. Check them out.
ID Card Template
Employee ID Card Template
Student Id Card Template
Daycare Teacher ID Card Template
Doctor Id Card Template
Daycare Staff ID Card Template
Hospital ID Card Template
SEO Identity Card Template
Sample Advertising Agency ID Card
Hospital Staff Id Card Template
Daycare Identity Card Template
Massage ID Card Template
Hospital Visitor Id Card Template
Simple ID Card Template
Professional ID Card Template
Free Blank Company ID Card Template
Free Blank ID Card Template
Vertical ID Card Template
Security Guard ID Card Template
Free Employee ID Card Template
Free Soccer Identity Card Template
Student ID Card Template
Free ID Card Template in PSD
Download
Free Download Blank ID Card
Download
Employee ID Card Template
Download
Modern ID Card Template
Download
Company ID Card Template
Download
Vector ID Card Template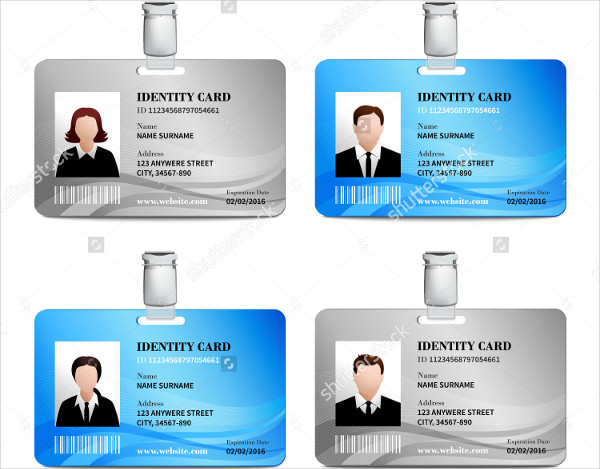 Download
No ID, No Entry
The earliest identity document inscribed in law was introduced by Henry V of England, which was a passport. Another photographic identification was found in 1878 but was not widely used until the twentieth century. Photographs are to be used in passports and other identification documents.
You may be opening your own business, school, or throwing an alumni party and you want to get classy with a unique type of ID card design. We have here various printable ID card templates you may use. Some of our designs include those for employees, students, and many more.
What Are IDs Used For?
Because IDs are vital in everyday life, one may get to ask, what is its main purpose? Why does everybody need to have at least one? Well, here are some of the uses of IDs:
Identification. With it containing your picture and some personal information, many can identify it's your own and not someone else's. These are useful for acquiring ownership on some things like plane tickets.
Payment verification. Many can be bought nowadays with a credit card. If you are an employer and you want to be sure that the person paying with such credit card is legitimate or the owner, they may need to present an ID as verification. With this, you can be relieved of having a safe transaction.
Access. Mostly related to companies and schools that only appropriate personnel or students are allowed to enter the premises.
Tracking. Commonly used to improve costumer services to access costumer information. Like tracking for insurance services patients in a medical setting.
Business ID Card Template
Download
Student ID Card Template
Download
Sample ID Card Template
Download
Collection of ID Card Templates
Download
Corporate ID Card Template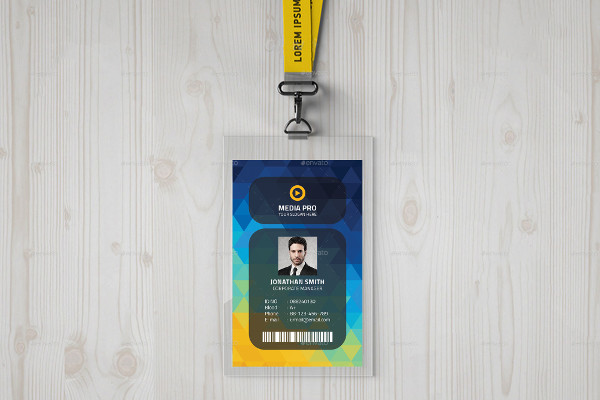 Download
Why Use Our Templates?
Value for your money. Most of these ID card designs are free of charge to be able to download and use; however, royalty fees might be needed for some of them so you could fully experience their features.
Artistic. We have quite an array of creative and one-of-a-kind designs that you can choose from.
Accessible. These ID templates can be accessed anytime and anywhere upon visiting our website.
Efficient. To save you from brainstorming brilliant ID designs to use, these templates already provide you with that.
Simple. Our templates are simple to use. You only just need to click, download, print, and use right away.
With all these being said, are you now ready to check out our blank ID card templates?