Tools
10 Free & Easy Online Photo/Image Editors 2023
Whether you're a photographer or a graphic designer, a decent photo and image editor is one of your primary assets. A photo editor is to a graphic design what a palette and canvas is to a painter. Hence, you need to be aware of the latest designing software packages available in the market in the market today and figure out which one is most suitable to the kind of work that you do. While it might not be possible for you to personally check out each one of them, there are expert reviews on the internet for the suitability of each image editor for specific applications.
Here is a list of software you may want to check out, we have tried to keep as many of the free ones on the list as possible:
Snapfish
SnapFish is a free photo editor and viewer that works both online and on your desktop. Manufactured by Yahoo, it probably isn't the best choice for a professional designer working in a paid project. It's useful because of its simplicity, and is a very popular choice among amateur designers in some parts of the world.
Picasa
An alternative to Snapfish by Google. Full of features, comes with decent graphics and has the power of google drive to back it up. The best thing about this software is that it is also free and open-source. Given Google's popularity, it's no surprise that a Picasa is one of the most-used packages in the present time. Download it and give it a try!
PicMonkey
PicMonkey is a relatively new addition to the designer's arsenal of online image editing software, it can be considered to be a decent alternative to Photoshop. It's a very powerful tool for designers but has a bit of a difficult learning curve, leading to its unfortunate obscurity.
Paint.NET
An internet- and desktop-based paint software that has powerful tools to help you frame your images from scratch. It's not the best software for logos, but has been behid the development of excellent pixel art in recent times. Again, a free software.
BeFunky
Speaking of paint software, this list would be incomplete without the mention of BeFunky. It needs no introduction; most graphic designers are used to resorting to it for their everyday needs. A surprising number of graphic designers admit to using this simple software to carry out basic image and photo operations.
Ribbet
This is another ancient big gun like Fotor, but with marginally less effectiveness when it comes to image creation. Ribbet and Fotor were developed around the same year and have been considered the two pillars on which most professional work is based.
Pixlr Editor
Pixlr Editor beautiful and surprisingly detailed editor of photos. White balances, colours, lighting problems, as well as better renditions and filters can be done using this software with an ease that most others cannot emulate.
Instagram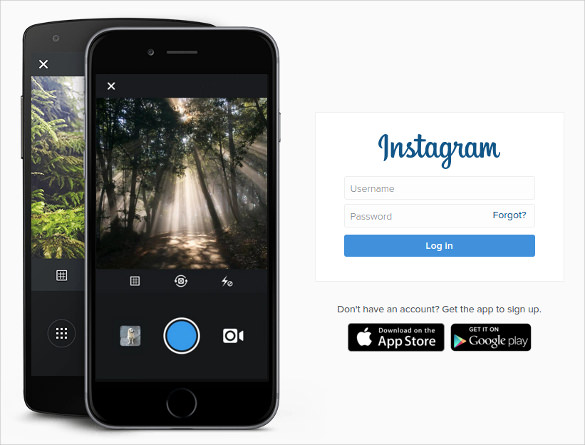 In spite of being overly simplistic with relatively fewer options compared to alternatives such as snapfish, Instagram has a reasonable arsenal of photo editing tools, especially the tints that have become famous in the present time.
Flickr
Flickr is an online tool for photo sharing that comes with its inbuilt set of photo editing tools and options. It's more common among photographers than among designers, although the potential of this package for graphic design is often underrated.