Google Chrome is certainly the most favorite search engine for the online users and there are Chrome Extensions that assure a further better user experience. The browser extensions are programmed using different web technologies like CSS, Java or HTML and they help you to enjoy more functions through your Chrome in any aspect- be it Google services, social media, security and joomla extensions.
Adblock Plus
Fed up of the umpteen ads and pop ups that flood your screen while you are browsing for some important data? Make this a thing of the past with Adblock Plus. Considered to be one of the best ad blocker extensions, it blocks ads, malware and popups and that too free of cost.
Discoverly
If you are a hard core social media buff and love to stay in touch, Discoverly is an apt chrome extension that brings together all your accounts under one platform. This makes it easy to view all your notifications, messages and other happenings on your accounts without logging into them separately.
Google Dictionary
Do you often look for meanings of words when browsing through the internet? Using the Google Dictionary will definitely make this task a tad easier for you. All you need to do is double click on a word and its meaning will be displayed in a bubble above it.
Dropbox for Gmail
Finding it hard to share huge size files with your colleagues? Using the DropBox extension for Gmail can make these easier. All you need to do is drop your files into this and then share the extension of the files with your friend. Free of cost, this service is definitely a revolution in terms of file sharing.
Google Calendar
Want to keep track of all the important events as well as your day to day appointment? Well, the Google calendar ensures that you never miss another appointment or forget an important occasion. What's more once you fill up the birthdays and anniversaries, it will remind you of these every year.
Web of Trust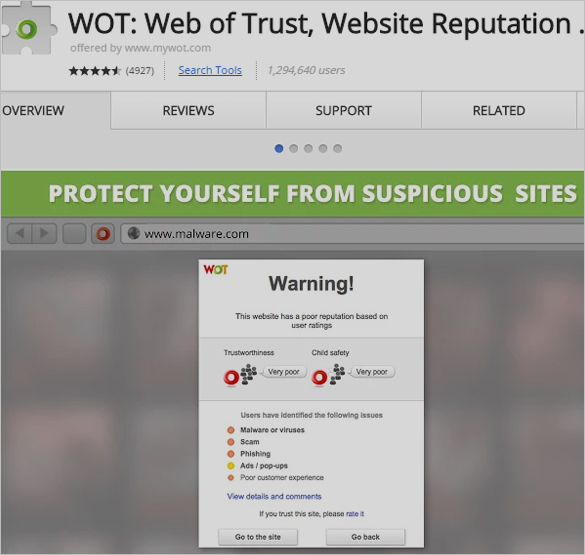 With viruses and malware haunting the internet, protecting your device from these attacks becomes all the more crucial. Using the Web of Trust will help you to ensure that the websites you visit are safe. What's more, it can also block pop ups and ads and keeps malware at bay.
Save to Pocket
In case, you book mark web pages for later perusal, your tool bar would seem cluttered and clouded. For a more uncluttered look, use the Pocket extension. Once you install this on your Chrome browser, it enables you to save a page into the pocket with a click of the button.
Boomerang for Gmail
Want to control your Gmail account? Wondering if you can choose the time for receiving and sending mails? Well, you can do all this and more with the Boomerang extension. It allows you to compose a mail and assign a time to shoot it off. The reminder option allows you to set reminder for important mails in case you don't receive a reply.
Pixlr Editor
In case you need to edit images in the course of your work and are looking for an online photo editor, adding Pixlr to your Chrome extension would definitely be a great idea. Using this you can edit different images and then share these on your social media networks instantly.
Sometimes managing the large number of websites bookmarked by you can seem like a pain. However, with the Bookmark Manager for Chrome, you can easily add, delete and edit the bookmarks. The best part is that the changes are universal and are evident on all devices, no matter where you open the browser.
Are you too looking for good Chrome extensions to ensure a better Chrome experience? Well, here goes our great list of 10 best must have chrome extensions that are sure to render a fascinating and productive or meaningful Google Chrome experience for you.