It is pretty much a good thing that our collection of t-shirt design software is a great and lengthy one. Users have ample of choices to choose from, for their designing purposes. Depending on your graphic design requirements and inclinations, each software is stocked with possibilities and features which will help you achieve nearly all kinds of t-shirt designs in a jiffy! So waste no more time searching further and help your self by checking out the following software samples that is intended for T-shirt design.
Adobe Illustrator CC
With the numerous shapes, effects options and fonts, one can use adobe illustrator CC for designing t-shirts. Well, this will not prove an easy tool for all, you need some experience to use. So, create beautiful vector art to the extension of your inspiration and show the world what you can do. You may also see portfolio designs to inspire!
CorelDRAW Graphics Suite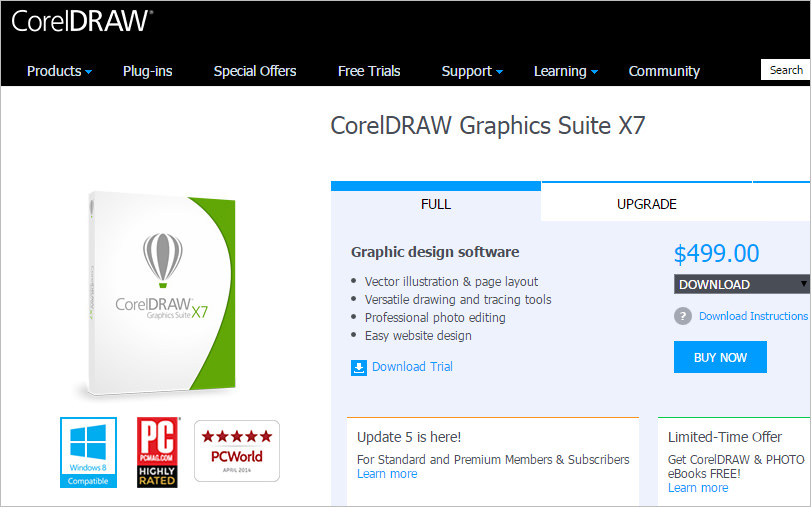 There is no stopping the number of fonts, colors, and clip arts that you can use or make on your own in the software. If you're wondering what's the best part, it is that you don't have to limit yourself to doing up t-shirts alone. You can easily make graphic designs for just about anything using this software.
Photoshop Online Tools – Try for Free
The bigger good news is that the software and the installations which are part and parcel with it are all free. Now, who doesn't appreciate a good-quality freebie in the world of graphic design? All of us do. The tools wired in the software include the bests of Photoshop as well. You may also see amazing uses of 3D in graphic designs.
How to Design a T-Shirt?
While designing a T-shirt might seem like a simple thing to do, there are quite a lot of things that take place behind the scenes. You can start off by planning what kind of design you would like on the t-shirt. Next, find a software that will help you in bringing that design to life. After installing the software, you can work your way out by selecting the necessary fonts, colors, and designs. If you planning to sell it on a large scale, then plan your budget. If you are using more colors in your design, it is probably going to cost you more. So, if you're looking to cut back on the costs, be minimal with the color schemes. After you have designed the t-shirt, you can proceed to save and print the file.
Art Explosion T-Shirt Factory Deluxe
Be it a simple t-shirt design or something that is more creative and beautiful, the software is equipped to manage and satisfy all kinds of design requirements. If you can visualize any particular t-shirt design, then this software will do its role in ensuring that your vision gets fulfilled on a t-shirt without any hassle! You may also be interested to view some of our free graphic design software lists.
Craft Shirt Online T-Shirt Design Software
This advanced technology enables you to grow your garment business. From the coolness of the universe to the fussiness of the human world, you can portray the real image of your creative mind. Craft Shirt, T-shirt design software carries the functionality to manage your inventory control, tax payment, and accounting.
T-Shirt Design Tool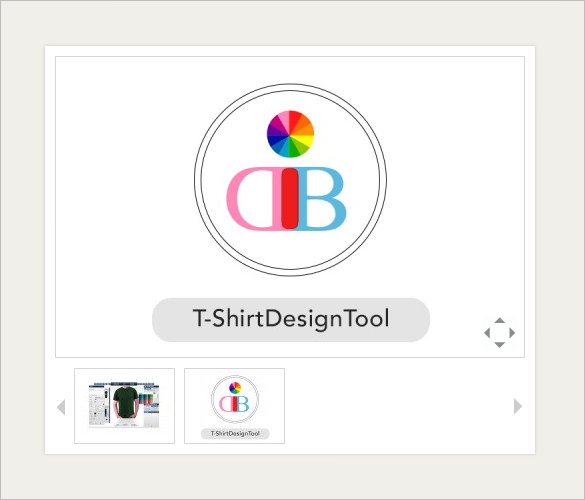 How would you like to have a tool which lets to print which every graphic design you like on to a t-shirt which is your favorite? Work up designs and artwork with different kinds of colors, fonts and so much more, and get the t-shirt design you've always wanted.
Flash T-Shirt Design Software 4.0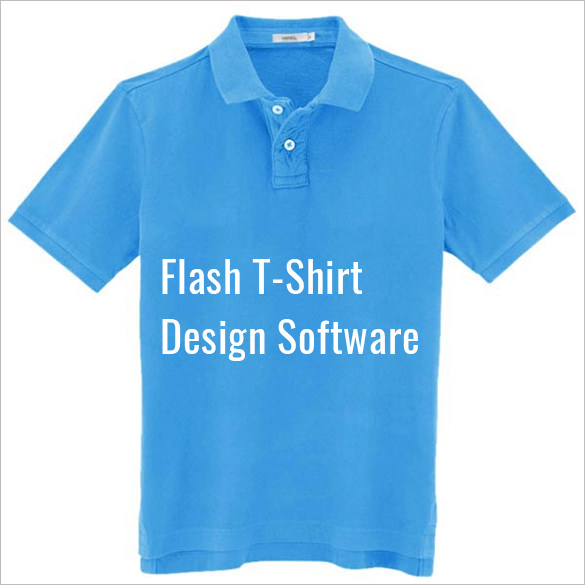 If you're contemplating taking up t-shirt design and turn it into a commercial venture, it's a good idea so long as you have any one of our t-shirt designing software recommendations. Like this software, for example. It's got all the features of the design along with options that will let you run an online business successfully. You can also check out here cloud-based UX design tools.
T-Shirt Maker
For those that are on a budget and need a t-shirt designing software which is light on the pocket and economical, you could give this application a shot. It is powered with all the options and settings that you're going to need when you commence your t-shirt design endeavor!
GraffixPro Studio® T-Shirt Design Software
Give the above-shown GraffixPro Studio® T-shirt design software a shot to customize a garment for a customer on the spot for a premium amount as they are high demand these days. Be able to personalize and provide the customer with exactly what they need while simultaneously maximizing your profit potential. There is unquestionably no obligation for you to learn intricate graphics software or photo editing programs as this software incorporates artwork manipulation, distressed effects, gradients, and so much more.
T-shirt Design Software
This t-shirt design software permits store owners to control and manage the store by letting them upload desired products which they can mark on the specific area and get it printed on the product. They can upload the desired designs, clipart, fonts, and texts as well as can keep ready-to-use designed artwork templates making customization easy and fun for end-users. It is one of the best t-shirt design tools that offers end users a very clean and easy interface to design their products in a short time.
Desktop T Shirt Creator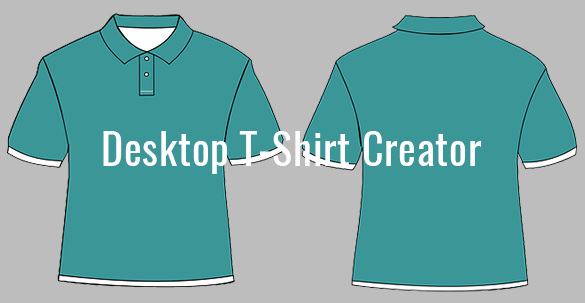 Building a T-shirt is easy and fun, especially if it's with your own design. So, make it happen by using this Desktop T-shirt creator that lets you personalize t-shirts right from your desktop. You may also automatically print, e-mail, and save your finished product. There are plenty of best new web design tools to make work easier!
Using these above software templates will help you design your t-shirts conveniently with ease. They have plenty of features that you can incorporate into your design to make it more unique and personalized. Grow your garment business in no time by downloading them right away!