Tools
25+ Prototyping Tools for User Experience Designers
Whether you choose to follow a 'pencil before pixels' approach or like to go digital from the very beginning, creating a prototype will help you achieve desired results in designing. It's not a lot of pain because there are both paid and free, premium quality prototyping tools available online for download. These tools are user-friendly and are certain to offer value for your money.
Why It's Advisable to Create A Prototype?
Prototyping becomes indispensible in the field of designing, as the pros of building a prototype are numerous. For instance, you can easily figure out missing functionality, you can expect quicker user feedback and detect errors in the early phases of development. The greatest advantage is an opportunity for the users to get actively involved in the development process. Prototyping helps you visualize the final solution and hence, you get a fair idea about how eventually it is going to work. If accepted, you can use the website prototyping tools to guide you to the next level and concentrate on what more needs to be done for the project.
Innovatory Prototyping Tools Available in The Market
The market is flooded with top rapid prototyping tools. Depending upon the area of designing you want it for, you can get yourself the perfect one suiting your niche. Choosing from an array of them could be a little difficult for you, but if you know your exact requirements, getting the best one for yourself is going to be easy. See More: Online WireFraming Tools, Tools for Android UI Design
Prototyping Tool
Paper Prototyping Tools
Rapid Prototyping Tools
Mobile Prototyping Tools
Serena Prototype Composer
Web Prototyping for Everyone
Online Prototyping Tool
Interactive Prototyping Tool
ForeUi Prototyping Tool
Lumzy Prototyping Tool
Concept Prototyping Tool
Easy Prototyping Tool
Prototyping on Paper Tool
Gui Prototyping Tools
Uxpin Prototyping Tool
Multi Device Prototyping Tool
PIxat Prototyping Tool
Ui Prototyping Tool
Invision Prototyping Tool
Indigo Studio Prototyping Tool
HotGloo Prototyping Tool
Instant Prototyping Tool
Mobile App Prototyping Tool
Android Prototyping Tool
Axur Prototyping Tool
Professional Prototyping Tool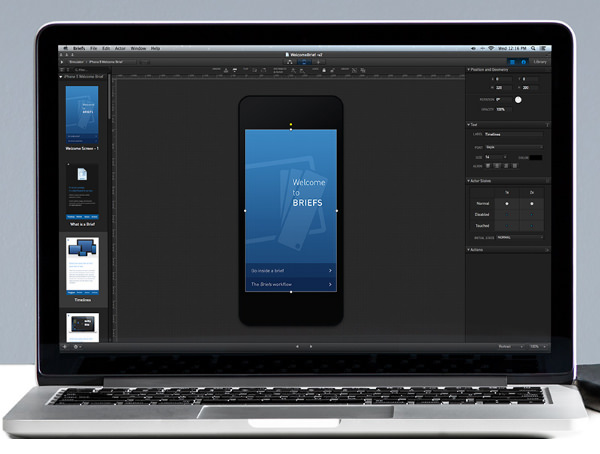 Perfect Prototpying Tool
More in Tools