Tools
21+ Best 3D Animation Softwares & Tools
To choose the perfect 3d animation software depends a lot on what you want. There are softwares which focus on the creation of 3d objects while other complex programs help you build life like characters. Thus if your objective is simple then there is no need to waste effort and time on such complex softwares but if you want to make animation movies with high quality rendering, then buckle up and get one those high end softwares. You can also see 3D Modeling Software / Tools.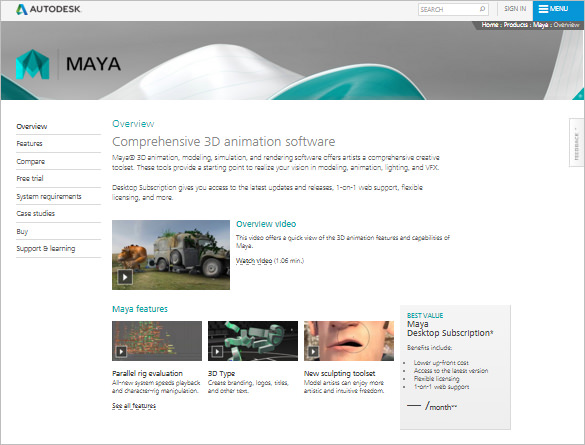 The Maya from Autodesk is an all in one repository of animation software that provides enormous amount of features that is required by the professional artist to create the perfect animation.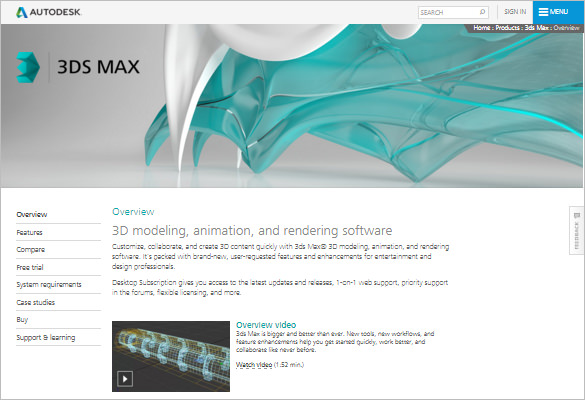 The 3DS max animation software is a superb software created by AutoDesk which provides premium user experience for a price. An excellent animation software to aid all the professionals.
The Aladdin4D is a good alternative to the premium animation software. A simple interface and an easy user experience, the Aladdin4D is a recommended animation software for all the newcomers.
The Autodesk motion builder is an excellent software that is used to create motion animations. With a wide array of features and tools available with the software, it is one of the best.
If you want to use a good animation software not created by Autodesk but do want the features and tools found in them, then choose the DAZ studio animation software.
The lightwave3D is a new animation software that has the ability to create different types of animation, from 3d modeling, cartoons, animated videos to world anime. An all in one animation software.
Apart from the features and the ease of use, compatibility should also be checked out. There is no point in getting a high quality program which doesn't run in your Mac system. Also check out the quality of customer support based on user reviews. Using sophisticated software requires a lot of help from the developers.