Valentine's day has gone but we are yet to bid adieu to the month of love. And before we do that, we decided to dedicate a post to the emotion that is far beyond the understanding of human beings yet they celebrate it every year during this month and some fortunate souls celebrate it everyday. Yes! We are talking about love and we are going to demonstrate different sides of love via some illustrations that we found online and collected to bring them to you.
Mom Love Illustration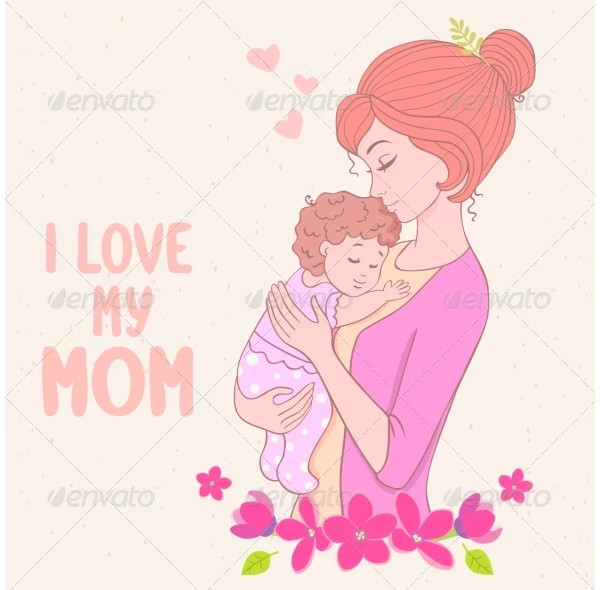 We all know there is a dark side to love. Well, most of us come to know that much later so we decided to at least start the list on this thought. The illustration clearly not tells a sweet mushy love tale and brings out the darker side of the emotion called love. It is clearly not something everyone will be able to relate to.
Love Illustrator Vector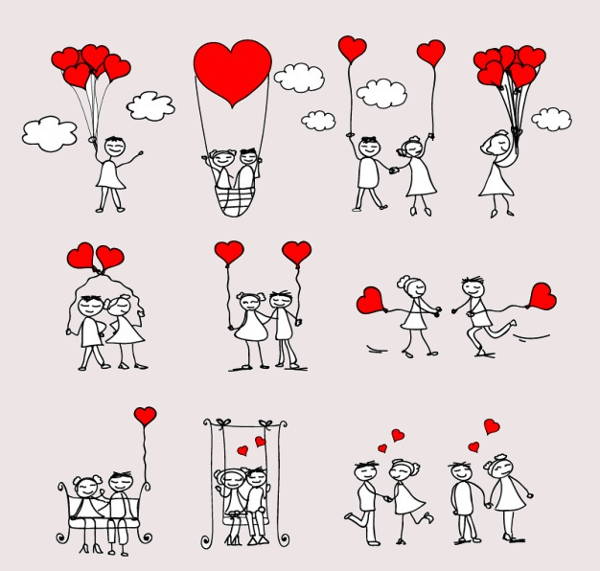 Download
Here is a happy phase of love. The perfect zone where two people love each other equally and are on the same page (at least for most part of it!). The zone is also called the honeymoon phase and it is the heart that rules this phase. The illustration perfectly explains the feeling that we are talking about.
Valentine's Love Illustration
Download
We know it is not Valentine's day, but when we talk of love, we talk of Valentine. And that is why we could not help but put up this illustration here. Valentine or no Valentine, love should always be in the air.
Doodle Love Illustration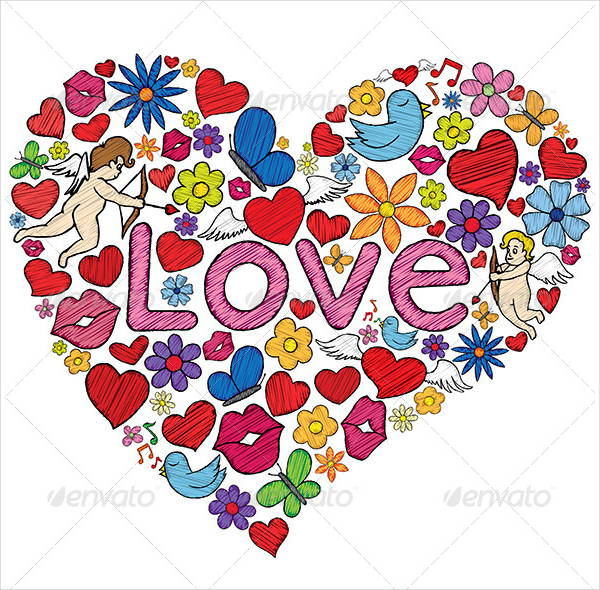 Download
The doodle makes things so cute and that is why have an illustration made out of several doodles. Each of these doodles symbolises love and when you have cupid at work you expect the flowers, the birds and music in the surrounding.
Funny Love illustration
Download
Love is not always cheesy and mushy, sometimes it is realistic and sometimes it is funny. What to know what that love looks like? Follow the illustration. The illustration has been inspired from a silent short film called Funny Love which is a wonderful love story between a clown and faerie set in modern day LA. The tagline of the movie says- "True love don't need words".
Cute Couple Love Illustration
Download
Another lovestruck illustration with a pretty heart frame that surrounds a boy and a girl who apparently are a couple.
Hipster Love Illustration
Download
This illustration give a YOLO like messege to all the lovers out there. After all, if you are 'hippy' in love then you are 'happy' in love.
Love Machine Illustration
Download
Okay, so couples are cute, people in love look adorable but nothing can beat what nerds in love look like. They are simple endearing and delightful. All the Shamy (Sheldon and Amy) fans would certainly agree with us here.
Travel Love Illustration
Download
If travelling is not in the list of your relationship goals, we suggest you should reconsider your list. And that is why we have a travel illustration in the shape of a heart.
Love Bird Illustration
Download
How could we have a post on love and not illustrate love birds. That would be downright unfair and we cannot afford to do that.
Love Heart Illustration Vector
Download
This illustration is completely dedicated to hearts. After all, when it comes to love, it is the heart that rules.
Couple Love Illustration
Download
There is a cute couple and there is a fluffy cat, could the illustration be more adorable than this?
Love Tree Illustration Vector
Download
A love tree so that there remains an abundance of love in your life. All you need is to plant a seed in your heart and you'll when it blossoms.
Nerd Love Illustration
Download
If there is anything left to express to your loved one, we hope these illustrations would help you finish the unfinished.