Sticks and stones can break your bones. But they can also melt your heart. The below newborns are the kids of nature artworks. In fact, nature is our true friend. If you adore arts of any kind, then they are good references. They serve you a great reason to scroll down further. However, to create a nature art, it is really important to be able to convey emotions through the right play of light and coloring. However, patience is the virtue of the strong.
Nature Fantasy Artwork
Here the artist practiced has some manipulations. He admitted that he had the idea of making a mace in the clouds. Thus he perfected the work by putting more life in the apple. By the end, it became as an ecosystem.
Beautiful Nature Artwork
Another good Nature drawing in the form of this beautiful nature artwork. Here the women's hair has been compared with the waterfall. What a deep thought and great execution!
Nature Digital Artwork
Although the idea was tricky, it came really good. This nature Digital artwork is more kid-friendly and this can be used by dentists for their clinics. A billingsgate in a beautiful form.
Hand Digital Artwork
Piece Of Nature is a piece of digital artwork by Eric Nagel that was uploaded six years ago. If you are in love with this Hand digital artwork, do not hesitate to imitate it.
Nature Landscape Artwork
The artist of this Nature Landscape Artwork has admitted that he wanted to incorporate some African elements into the manipulation. But the final result is good. The tree stock is from resurgere and other stocks from sxc.hu.
Nature Artwork with Mermaid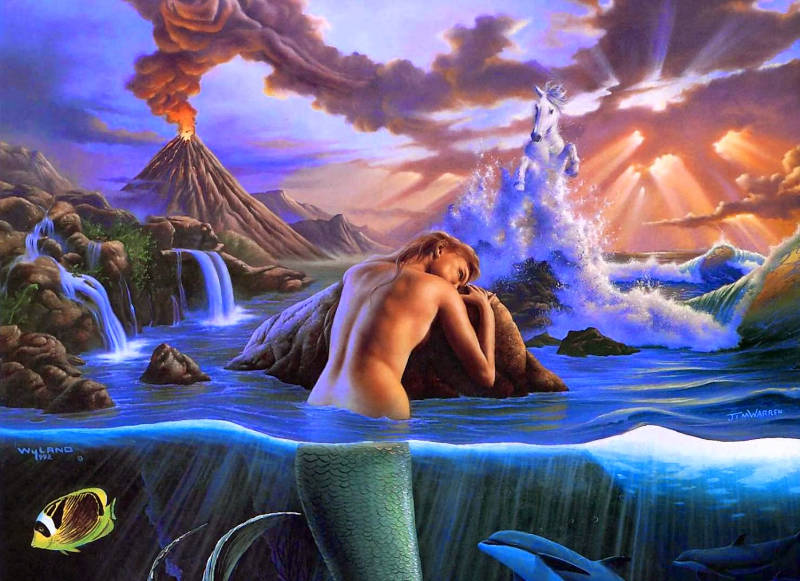 Nature Ascendii Artwork
The shades of the tree in the water look so realistic. One will definitely love the composition and the elements of it. The background looks Mediterranean. Playing with nature gives you a lot of relief.
Texture Nature Artwork
See how the horse is standing on the grassman's head. Here the artist has shown huge creative efforts. If you can give your best in anything and everything you draw, you shouldn't leave nature.
Amazing Nature Artwork
This amazing nature artwork is simple and enchanting. You can use this without doing any modifications. These are the actual colors in life. "If nature has made you for a giver, your hands are born open, and so is your heart" – isn't it?
Photomanipulation Nature Artwork
This photomanipulation nature artwork is an art of natural palette. It seems like a mythical nature art with a nymph in modern attire along with an elephant, giraffe, and a butterfly.
Breathtaking Nature Artwork
"Though there may be times when your hands are empty, your heart is always full, and you can give things out of that–warm things, kind things, sweet things–help and comfort and laughter." – try to connect the lines with the above one.
Artwork of Floating Mountains
Fantastic Nature Artwork
Fleeing Creativity Artwork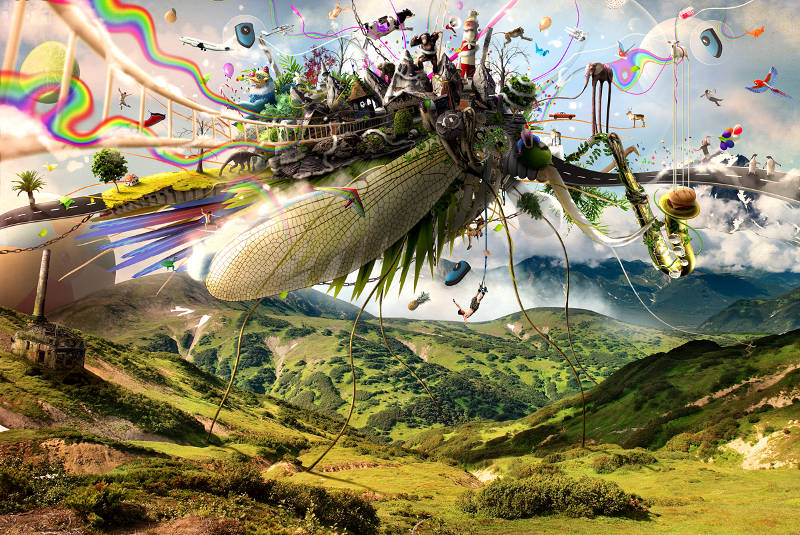 Nature Artwork by Marian Voicu
Nature Mother Artwork
Vintage Nature Artwork
Mother Nature Artwork
Awesome Creative Nature Artwork
Conceptual Nature Artwork
How is the nature treasure? Don't unnecessarily disturb natural spaces in wild parks. Preserve the natural beauty for the generations to come. A few of them are really easy to execute. All you need to have is some time. Now draw like a Master artist. If you are searching for happiness, practice these in your daily life to experience euphoric heights.