Brushes
14+ Free Premium Photoshop Architecture Brushes for Download
Do you have to invent a quick-fire architectural design for a project? You may be caught in a situation where you may not have your toolkit but a computer is available. Good stuff – because with the help of Photoshop and some great brushes, you'd be able to draft a design in no time. Take a look at our compilation that features a set of distinctive Architecture brushes that you can work with in your projects. You can also see brushes. Since most web designers have to develop websites in stipulated time and have stringent deadlines, this is an easy choice. Photoshop architecture brushes offer a range of architectural designs which you can incorporate in your work and use it as a platform for getting creative. Add on your explicit ideas and create something completely new to the eyes of the viewers. It can work as a base or foundation to build up your own designs. With a wide range of top free to premium custom designs, you can choose whichever the best fit is. Make your website unique; choose from old, new or abstract architecture designs and generate an eye-catching impression. Premium Photoshop architecture brushes are easy to download and install. Also, you can take help of online tutorials to learn how to use it in the most appropriate way. Browse through numerous websites that offer Best Photoshop architecture brushes, download and you are all set to add more detailing to your website.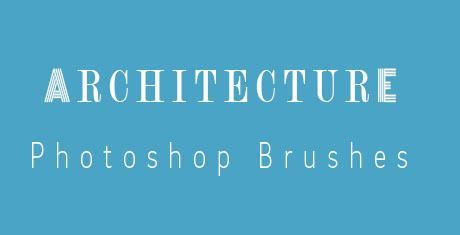 Architecture and Building brush pack

This Photoshop architecture brush set uses simple black designs with minimal decoration – only square blocks and lines complete the look – ideal for designing models of cities or buildings.
Gates and fences brush pack

This Photoshop architecture brush set includes beautiful designs of iron grilles – these brushes display designs of intricate structure, combining straight lines, floral motifs, loops, pretty curls and stunning arches.
Outlined house brushes pack
Modern window psd pack
Cartoon house brushes pack
Vintage Royal Aristocracy Brush Pack
Styleofarchitecture gothic brushs
Roman Architecture Photoshop Brushes
Architecture Photoshop Brush Set
Buildings Brushes Pack
City landscape brush pack
Buildings Brush Pack
City roads brush pack
200,000+ FREE & Premium
Beautifully Designed, Easily Editable Templates to Get your Work Done Faster & Smarter.
View All Templates