Brushes
995 Free Photoshop PSD Paint Brushes
Undoubtedly, Adobe Photoshop is one of the best photo editing software which can be used to make digital arts or designs that can easily printed. Photoshop comes with amazing tools called brushes which allow you to easily edit digital images. The brush is nothing but a painting tool which allows you apply color strokes to your photos. Photoshop comes with default number of brushes. You can also see WaterColor Splatter Brushes
56 Watercolor & Paint Photoshop Brushes

This collection of 56 brushes is not only huge in size; it is also huge in variety. Get 56 high quality brushes to complete your collection of Photoshop tools. Get a resolution of up to 2500Px and always be edit-happy.
Swirly Swoosh Paint PS Brushes

To add some really cool swirly styles to your designs or even create a new signature design style try our new collection of swirly swoosh paint brushes. These 15+ paint brushes promise a unique experience with colors on Photoshop.
Bundle 58 Paint Splashes Photoshop Brushes

We guarantee that this collection is perfect to go with Photoshop 7 and newer versions. Download the 3 in 1 collection and get 58 high quality brushes that promise a resolution of up to 2500 Px.
16 Paint Splashes Photoshop Brushes

These splash brushes are indeed compatible with Photoshop 7+. From a resolution of minimum 1600 to a maximum of 2500, you can expect these brushes to pour magic on your canvas.
Paint Rolls Photoshop Brush Set

Have you always longed for the new paint roll effects but also with a touch of something more? The new collection of paint rolls are compatible with Photoshop7+ and offer a wide variety of added textures and patterns for your fun.
Download 153 Watercolor Photoshop Brushes

You have seen large collections, but 153? It is simply humongous. The variety is outstanding and your collection will be truly complete with these high res brushes. Get up to 2500Px of resolution with the new 3 in 1 bundle for download.
27 Paint Smears & Smudges Photoshop Brushes

Explore the new world of smears and smudges which make digital painting even more beautiful but with rigid definition and style. This collection is compatible with all versions of Adobe Photoshop after 6.
Paint Swipes Photoshop Brushes

Have you always wanted to add swiping effect to your colorful background for a Van Gogh effect? Then do it with precision with our latest collection of Photoshop 7+ compatible swipes brushes.
Pencil Lead Photoshop Brush Set

This is indeed something new and unique. Pick from your style of lines, width and intensity for recreating a pencil sketch on Photoshop or add a couple of fine lines to your already perfect photo. This brush set is versatile and compatible with all latest Photoshop versions.
Brushes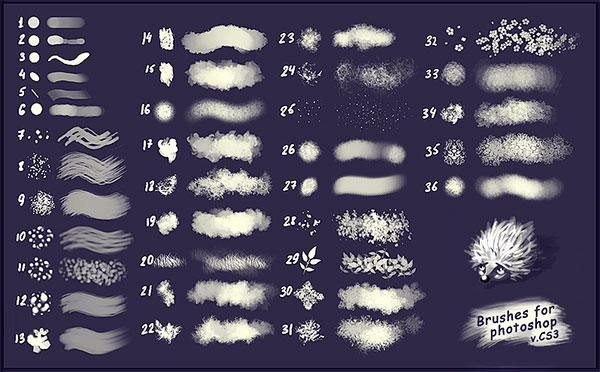 55 Splatters, Smudges & Splashes Photoshop Brushes
Spray Paint Photoshop Brushes
Ink Stains and Bleach Set
Texture Brushes 189266825
Hand Painted Circle Brush Set
Spray Paint Brushes Vol2
Brush PaintProBrush
Star Brushe Set
Hand Painted Crosses Brush Set
Spray Paint Brushes Vol 1
Splatters and Swirls brushes
SPEEDPAINTING BRUSHES 446827129
Hand Painted Crosses Photoshop Paint Brushes
Realistic Paint Brushe Set
Paint Trails brushes
Set of 16 Brushes Spray Paint Photoshop
Paint Speckles 35 Photoshop Brushes

35 Paint Speckles Photoshop Brushes are available in a variety of color ranges to choose from. These brushes come in a set of 35 files out of which all the files are high resolution PSD files to choose from.
Handmade Brush Packs Set
Paint Brushes for photoshop
20 Paint Splashes Photoshop Brushes
163 Wet Paint Strokes
Hand Painted Circles Photoshop Paint Brushes
Splatter-Brushes-32355820
Real Oil Paint brushes splatters
Dry Paint Strokes Brushes Vol1
Handmade Brush Pack
36 Paint-Stroke-Brushes
Cracked Paint Multi-Pack
Clean Paint Splodges PS Brushes
Paint Spot brushes
Paint Lines Brushes
Realistic Responsive Watercolor Brushes
Paint arrows
Paint Borders Brushes
Spray Paint Brushes Set
7 Brushey Paint Brushes
Brush Lines Set
Paint Drops Brush Set
Photoshop Brush and Splats Brush Pack
Dry Brush Stroke
Big Paint Dabs
Drippity Drop Photoshop Paint Brushes
Brush PainterProBrush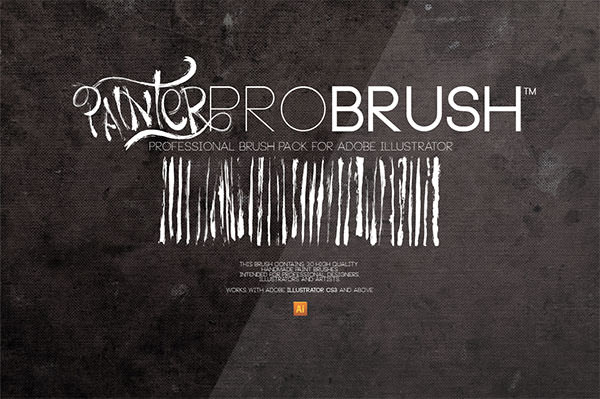 20 Paint Splatter Brushes
Dripping Paint Photoshop Brushes
PAINTBRUSH BIG PACK
PAINT BRUSHES PACK
Abstract Paint By env1ro
PAINTED-BRUSHES
Big Squares
Swirly Swoosh Paint PS Brushes
You can find numerous kinds of Photoshop paint brushes download that can be used to produce diverse arts. You can add effects like splashes, splatters, watercolor, etc to manipulate your photos. Once you start using a brush plug-in for your digital art project, you will end up experimenting with different kinds of best paint brushes to learn the different types of effects that can be added.
However, there are many brushes that can be installed to the Premium Photoshop paint brush functions like a real paint brush. When you use it, you will feel as if you are really using a paint brush by your hand. Just as you move your hand back and forth for the painting the subjecting evenly when you use a real paint brush, in the same way, Photoshop paint splatter brushes can be used in the same manner.
Good thing about the free paint brushes for Photoshop is that when you use a brush, effects are added as different layers. If you make a mistake while painting, you won't end up ruining the original photo. You can simply delete the layer you don't want and you can continue with your image editing process.