Drawings
19+ Beautiful Nature Drawings
Here are some soft temptations for naturalists. If you are a nature admirer, you will surely love these nature drawings. Nature artists may not reproduce these accurately, but with the inspiration increasing tenfold, you would definitely end up with something satisfactory. Now the designs page have opened their doors for your order(s). These effects work in favor of the artists. If you are positive of other artists' works, there is a lot of livelier arts that you can trace.
Tree and the Moon Drawing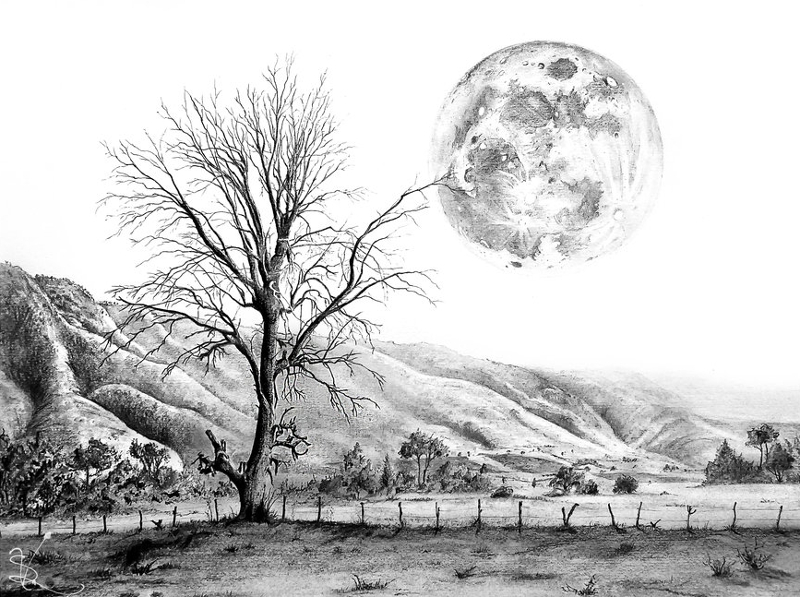 Go for this super photogenic Tree and the Moon drawing. Here the artist tries to depict some tragic love story with this. It's been created with 3mm HB and B mechanical easy drawing along with a small amount of charcoal and tortillons for bleeding.
Waterfalls Nature Drawing
The artist got inspired while he was walking through 96 mile West Highland Way and the result is this Water Color simple Drawing. He has admitted that a lot of brushes have been used in this.
Drawing of a Forest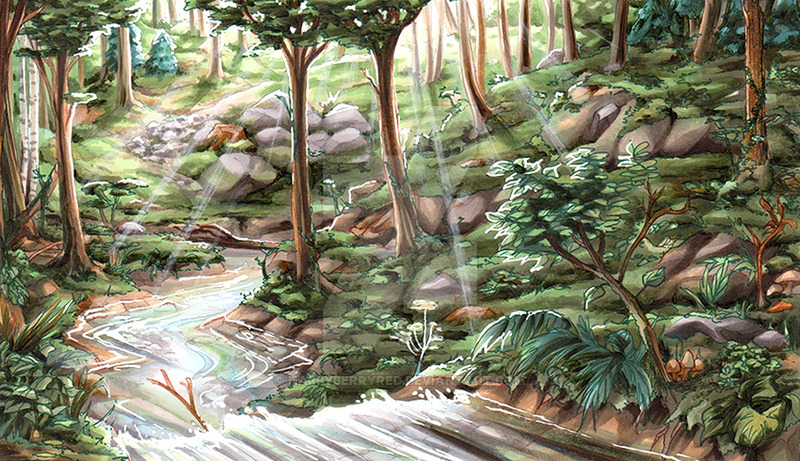 This Beautiful Background  Abstract Drawing of some fine stream view in the woods is a german Copic blog and the drawings were done with Copic markers, sketch, and ciao. Everything right from trees to bushes is illustrated with a great sense of depth.
Black Bear Nature Drawing
This looks like a Pencil drawing. But this masterful artwork has been done by using pigment ink. This is just a rehash of naturalist John James Audubon's painting 'The viviparous quadrupeds of North America'.
Mother Nature Drawing by Ijara
As per the artist, this is her third entry for Jurgen Doe's contest. She also admitted that she has improved a lot since her debut. The image template looks super real. After all, that is the only thing we can criticize.
Colorful Nature Drawing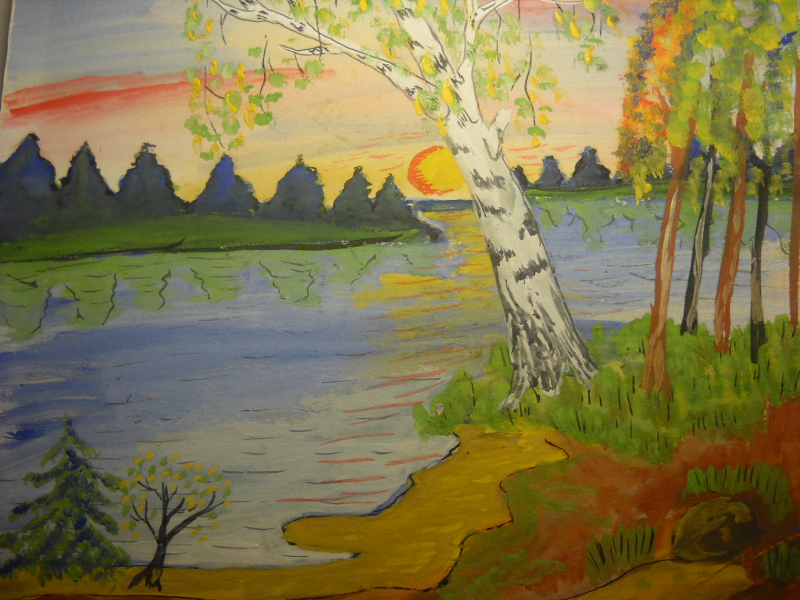 This piece certainly catches the eye of art fans. There's nothing more that you need to improve in this image. Do you find any? You would certainly love this love drawing.
Traditional Pencil Drawing
One sad news is that the piece is already commissioned. A white colored pencil template is a nice tool for lighting effects. Drawing an antebellum house is a bit relaxing.
Drawing of Bears at Waterfalls
This Bears Falls is a drawing by Alixandra Mullins that was uploaded recently. Whoever owns this painting certificate will be pleased. The integration of photo realism and graphics is truly sensational.
Vintage Nature Drawing
This image post was reportedly taken from page 204 of "Norwegian Pictures drawn with pen and pencil, containing also a glance at Sweden and the Gotha Canal. With a map and … illustrations, etc". The work has its own power.
Squirrel Drawing with Original Color Pencils
This squirrel art was drawn using an Original colored pencil and costs $17. It measures 11×14 inch. You can fit your own frame here. An amazing draftsman work and a smudge-fest.
Awesome Nature Drawing
White Heron Nature Drawing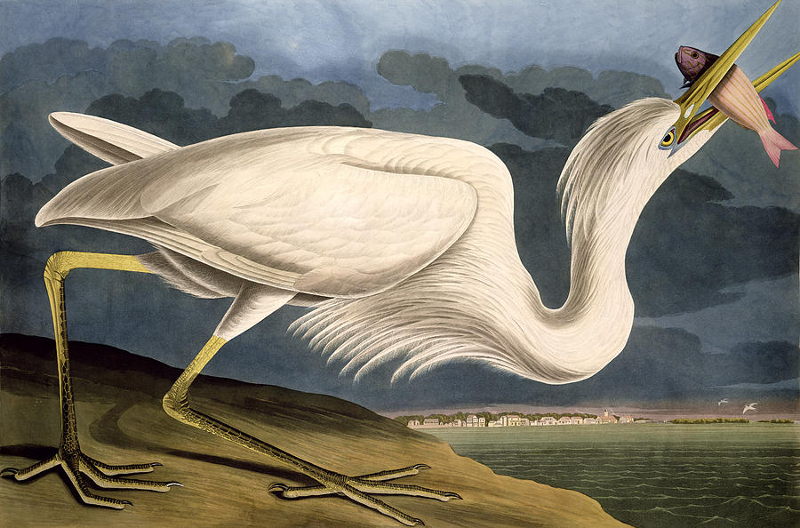 Original Deer in Nature Drawing
Traditional Nature Drawing
Nature Drawing with Water Colors
Beautiful Drawing by Jan Patrik Krasny
Nature Drawing of Bird and Insects
Creative Nature Drawing
Nature Drawing With Vintage Colors
Old Style Nature Drawing
Hope you liked the above cute drawing advices. They speak to you. Don't live in a bubble and go for poorly crafted artworks. Rather go for what is worth practicing. They are oddly mesmerizing ones that bring the focus of the viewers in the right direction. But one should gain the energy and skill to draw all the details.
More in Drawings