We all have a movie buff inside of us, and there are certain fonts that have been used in movie posters and which greatly attract us. But not always are these fonts just the regular fonts that are easily available, and some of these fonts are the most original and unique that you will ever come across. There are certain fonts that you can tweak just a little bit to give meaning to the content on the posters. For example, one can use the Weiss Roman font, but instead of just using it as it is, the ascenders can be marked, or the line terminals can be made more abrupt, so that the basic design of the font stays the same, but in actuality, the overall font on the poster becomes something quite unique and new, and goes in tandem with the images on the poster. Other such slight changes can be seen in the Life of Pi posters, where the font used was a very regular one, but just by altering the L and the P, the entire text got a completely different look, which went with the overall look of the poster.

61+ Designer Templates in Word, Excel, PSD, Google Docs, InDesign, Apple Pages, HTML5, WordPress, Publisher, Apple Numbers, Illustrator - START DOWNLOADING
Film Festival Poster Template in Word
Download
Hitchcut
Suitable for only for Hitchcock movies, this font has been designed by Simon Stratford. It has the silhouette of Hitchcock on the background and has been inspired by the movie Vertigo.
Monsters Font
This is a broken style font and can be used not only for horror movie posters but for book cover of ghost stories and album covers. The letters are tilted in different angles and are of random sizes.
Mama Bear
Looking for something cute for? This fun and unique movie poster template design, has been inspired from a cartoon bear and can be used for all kinds of projects related to kids.
Awe X
This is yet another horror-movie inspired font and can be used in any project where you want an element of fear. Perfect for headlines, posters, and even packaging, it is available in the color blood red.
Chiko Cookies
Another fun and quirky film poster font template design, this draws inspiration from ice cream and cookies. You can use this for t-shirt design, children's book covers, movie posters etc.
Mitty
This is a delicate and hand drawn movie poster template design, which is inspired from the famous movie named 'Secret life of Walter Mitty'. It is perfect for cards, websites, and posters.
MY WAY
Ugly but eye-catching, this template design has a great balance of contrast and rhythm. Perfect for anything unconventional, the font contains discretionary and standard ligatures to avoid letter repetition.
Bassanova
Lost Highway
As the name suggests, the background is all smoky and it shows a single 'lost' car on the road. The typeface has been inspired from the movie posters that you use to see during the late 90s.
Lamenta X
The letters are tilted in different angles and give you a spooky feeling. It can be used for headlines, flyers, banners, and posters.
Sheldon
Heard about Marian Stachurski? This cinema poster font template design is inspired from this work. Very radiant and stylish, this font would render a 'cool' look to your posters and banners.
Sundowners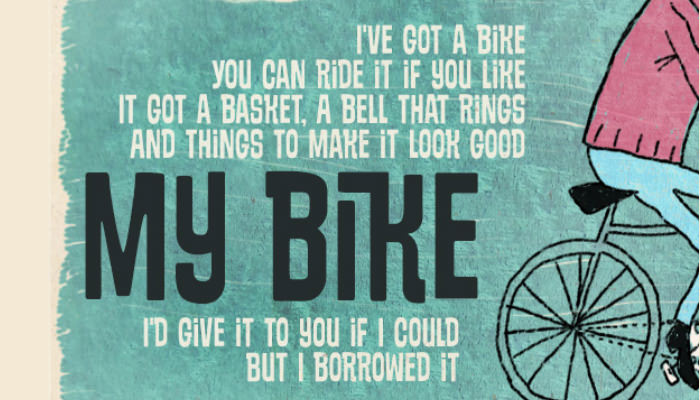 Simple and yet stylish, this movie poster font template design consists of interlocking glyphs. It is suitable for music album covers and movie poster; this is available for free for personal use.
Luzern
This font is available in five widths and has a very simple but elegant look. It comes with a variety of OpenType features like case-sensitive forms, uppercase, fractions and many others.
Aldo Open
Superhero inspired, this template design can be used in movie posters, book covers, posters, and anything else that you want to look colorful. It looks very attractive and can render a new look to your future.
Corleone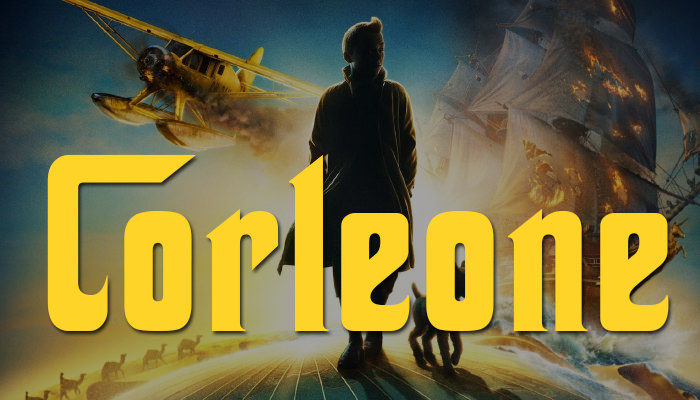 Suitable for only for Tintin movies and books, this font has a image of Tintin and Snowy in the background and has been inspired by his adventurous journeys.
Corleone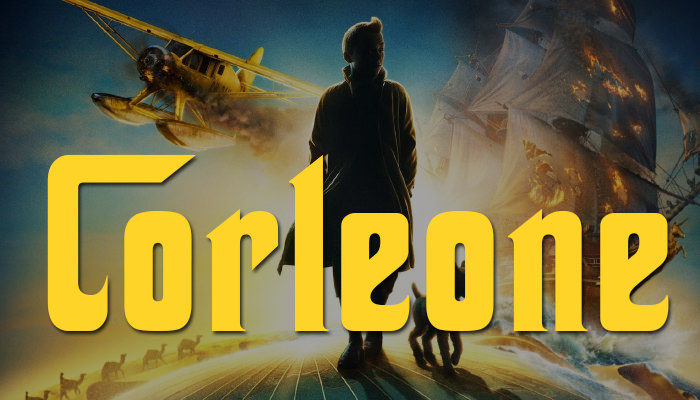 Suitable for only for Tintin movies and books, this font has a image of Tintin and Snowy in the background and has been inspired by his adventurous journeys.
Xirod
Tonight
Creature Feature
Movie Filmstrip
TrashCinema BB
Timepiece
Strasua
Sematary
Selznick NF
ROLLERBALL
RialtoNF
Public Enemy
Miltown II
Gypsy Curse
Gyparody
Casper
There are some posters which have fonts which are very closely packed, and convey a sense of seriousness to those who are viewing the poster. You can use regular available fonts in this case, and make them bold, or you can just modify them a tad bit, so that it is not the same anymore but has a new feel to it altogether. See more : Fonts for Infographic Designers, Art Deco Fonts These movie poster font template designs are the perfect choice for all movie buffs. Stylish and attractive, these fonts can be tweaked as per requirements and can be used for different types of posters.